Back to Top
Student Perspective: Creative Lawyering to Find Solutions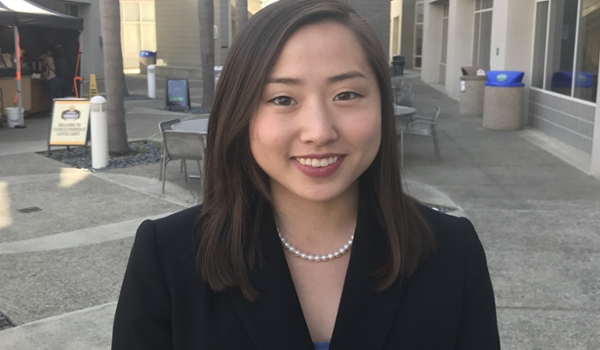 As a member of UCI Law's Access to Children's Health Care Project, I've had the opportunity to research and create resources that help circumvent access to care obstacles for minors with mental health issues on Medicaid.
The state of Illinois is currently contracting with medical insurance providers so that some of their doctors will accept Medicaid. The number of doctors who accept Medicaid remains insufficient, however, so the people who need care have to wait, often up to months, for an appointment. The process for how the managed care organizations (MCOs) make their decisions about staffing and coverage is opaque, and it can oftentimes be very difficult to glean information from the MCO representatives. 
I work closely with Caroline Shurig '15, Equal Justice Works Fellow at the Legal Assistance Foundation, on ways to exhaust internal remedies with the MCOs and administrative remedies so that once there is a cause of action to sue under, the action will not be barred.  
Last semester I created a resource, which distills how a patient may file a grievance with their MCO for lack of access to care and how to appeal the MCO's decision. This was a unique experience because there are no treatises, secondary sources, or resources with this information. Everything we researched and created is a new resource for patients and other advocates who have the same questions. There were several dead-end research paths we took, so it was very satisfying when we found a new lead. 
Since the Access to Children's Health Care Project started last semester, more UCI Law students have joined and there are now a couple different research groups. Those groups also created guides, which have been shared across the Chicago-area legal aid community.
The most important thing I have learned from this project is creative lawyering. Our research path is not at all obvious. The research I am doing right now is not what most in the legal industry would traditionally call "legal research." I spend most of my time on the phone with MCOs trying to get them to answer my questions. This is a special, exciting opportunity because we are, in a sense, inventing the wheel. We are not just learning how to sue under a cause of action - we are finding if there is a cause of action, and there are not many opportunities to start from scratch like this. We get the opportunity to use our legal education to think backwards and figure out ways to try to get the information we need to potentially bring a claim.