Back to Top
Ike Ikeme Named Kirkland & Ellis Diversity Fellow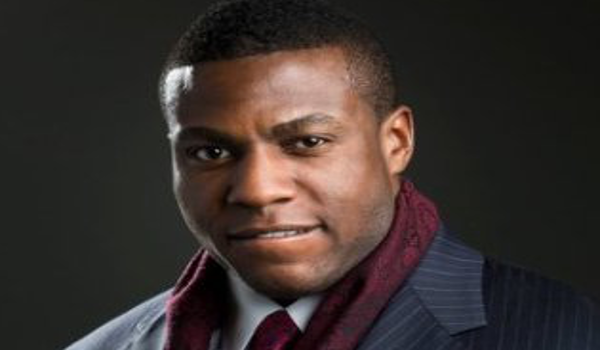 Ike Ikeme (2L) was named a 2017 Kirkland & Ellis LLP Diversity Fellow. As part of the program, Ikeme will work in the firm's Los Angeles office in summer 2017, and receive a $25,000 stipend.
"I am ecstatic and I am excited to work for Kirkland & Ellis, and to do exceptional work for them," Ikeme said. "There was something in particular about Kirkland's office, especially in Los Angeles, where they weren't just touting diversity, but I could see and feel the diversity all around me."
Last year Ikeme was part of Kirkland & Ellis' inaugural class of diversity scholars. As part of the class, Ikeme traveled to the firm's New York office to participate in a daylong conference, which featured interactive trainings led by partners, panel discussions with clients, and a networking reception.
"I got a great feel of who they were as a law firm," Ikeme said of his experience as a diversity scholar. "What really impressed me was the cohesiveness and relationship between the associates and partners."
Kirkland & Ellis diversity fellows are selected based on a combination of academic performance, interview strength and strength of their personal statement.
"We met Ike though the Kirkland & Ellis 1L Diversity Scholars Program last year, and have come to know him better through our Diversity Scholars Program Mentor Program," said Hamed Meshki, Co-Chair of the Attorney Recruiting Committee and Partner at Kirkland & Ellis. "He has continued to impress us at every turn, and we are thrilled that he accepted our offer to join Kirkland's Los Angeles Corporate Group next summer and our Diversity Fellowship."
Since 2004, Kirkland & Ellis has sponsored more than 150 Diversity Fellows with grants totaling more than $2.75 million.
 "I want to thank everyone at UCI who has played a hand in getting me here," Ikeme said. "There are a lot of people who looked at me and saw something and believed in me. My goal for the future is to continue to look for that in others, to believe in people the same way as those who took a chance on me."