Back to Top
UCI Law 2019-2020 New Faculty Faces
IRVINE, Calif. (Nov. 7, 2019) — UCI Law is pleased to introduce five new faculty members for the 2019-2020 academic year. These new faculty members are lauded scholars and superb teachers in their respective fields. Their areas of expertise include banking law, empirical legal studies, gender and the law, the legal profession, international law, contracts, and torts.
"We are delighted to welcome these brilliant, diverse scholars and teachers to the UCI Law community," said UCI Law Dean L. Song Richardson. "Our groundbreaking curriculum, scholarly achievements and collegial environment continue to attract the best minds in legal education. UCI Law's future is that much brighter with the addition of these leading experts and educators to our preeminent faculty."
In addition to its 2019-2020 faculty appointments, UCI Law has established a new position focused solely on artificial intelligence research and development related to the law. The position will bolster UCI Law's commitment to tackling the most pressing issues facing society today, including the social justice implications of emerging technologies.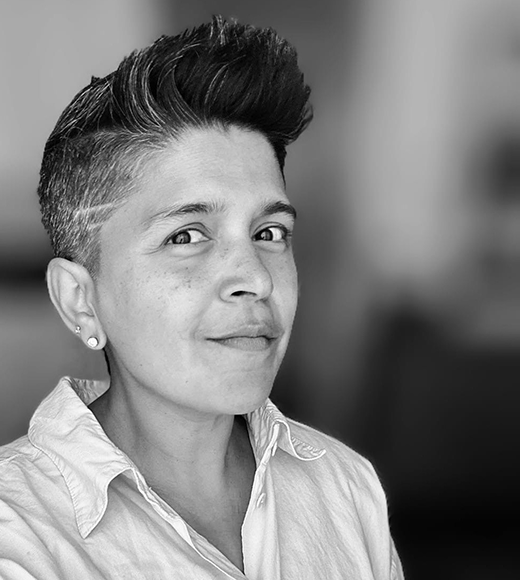 Swethaa Ballakrishnen, Assistant Professor of Law
Swethaa S. Ballakrishnen joins UCI Law as Assistant Professor of Law after serving as a visiting assistant professor of law during the 2018-19 academic year. Prior to their appointment, Prof. Ballakrishnen was a faculty fellow at NYU Abu Dhabi and an Affiliated Fellow at Harvard School Center on the Legal Profession. Prof. Ballakrishnen is a socio-legal scholar whose research examines the intersections between law, globalization and stratification from a critical feminist perspective. Prof. Ballakrishnen is a socio-legal scholar whose research examines the intersections between law, globalization and stratification from a critical feminist perspective. Prof. Ballakrishnen is an expert in the legal profession, gender, work and family law, international migration, queer theory, emerging economies, and India. Recently, Prof. Ballakrishnen was nominated for the 2019 Rosabeth Moss Kanter Award for Excellence in Work-Family Research and won the 2019 Best Article Award from the Canadian Review of Sociology. Prof. Ballakrishnen's research has been published in, among other journals, the Law and Society Review, Law and Social Inquiry, International Journal of the Legal Profession, and Fordham Law Review. Extensions to this work been featured in a range of professional and popular media including Harvard Business Review, Stanford News Report, Above the Law, Bloomberg Law, Quartz, Law School Transparency Radio, The Practice, and WPR. They regularly present at international professional and academic conferences, and their legal opinions on family and financial laws have been cited by the Probate and Family Court of Massachusetts and the U.S. Court of Appeals for the Second Circuit, respectively. Prof. Ballakrishnen received a Ph.D. in sociology from Stanford University, an LL.M. from Harvard Law School, and a B.A. and B.L. (Hons) from the National Academy of Legal Studies and Research.
Mehrsa Baradaran, Professor of Law
Mehrsa Baradaran joins UCI Law as Professor of Law. Previously, she was the Robert Cotten Alston Chair in Corporate Law and Associate Dean for Strategic Initiatives at the University of Georgia School of Law. In her position, she focused on diversity and inclusion efforts and national and international faculty scholarship recognition at the university. Prof. Baradaran is an expert in banking law, contracts, property, housing and inequality. Her scholarship includes How the Other Half Banks and The Color of Money: Black Banks and the Racial Wealth Gap, winner of the Best Book of the Year by the Urban Affairs Association and the PROSE Award Honorable Mention in the Business, Finance & Management category. Prof. Baradaran also was selected as a finalist at the 2018 Georgia Author of the Year Awards for the book in the category of history/biography. She has published articles in the Irvine Law Review, Vanderbilt Law Review, Harvard Law Review Forum, Notre Dame Law Review, Emory Law Journal, George Washington Law Review and SMU Law Review. She also regularly appears in the New York Times, The Atlantic, The Wall Street Journal, and other major media outlets, and has advised U.S. congressmembers on policy. Prof. Baradaran received her J.D. from NYU and her bachelor's degree from Brigham Young University.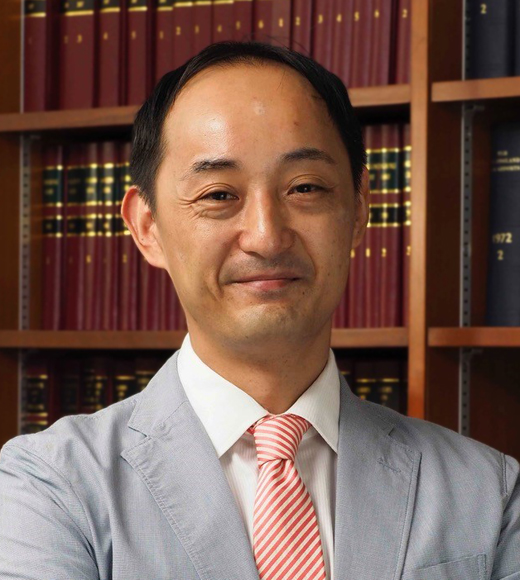 David Law, Professor of Law
David Law comes to UCI Law as Professor of Law. Prior to his appointment, he was the Charles Nagel Chair of Constitutional Law and Political Science at Washington University in St. Louis. He also holds the Sir Y.K. Pao Chair in Public Law at the University of Hong Kong. Prof. Law is an internationally recognized expert in the comparative study of public law and judicial politics and a pioneer in the application of empirical social science methods to the study of legal texts. His scholarship combines qualitative fieldwork on foreign judicial systems, quantitative analysis of constitutions and treaties, and regional expertise on Asia. His work has been featured in a variety of media around the world, including the New York Times, the International Herald Tribune, the Globe and Mail (Canada), the Asahi Shimbun (Japan), and the Chosun Ilbo (Korea), and has been translated into several languages. Prof. Law has taught at a range of universities in the U.S. and abroad. Prof. Law received his B.A. in public policy and his M.A. and Ph.D. in political science from Stanford University, his J.D. from Harvard Law School, and his B.C.L. in European and Comparative Law from the University of Oxford. He clerked for Judge Stephen Reinhardt of the U.S. Court of Appeals for the Ninth Circuit and practiced law at Munger Tolles & Olson LLP in Los Angeles before entering academia.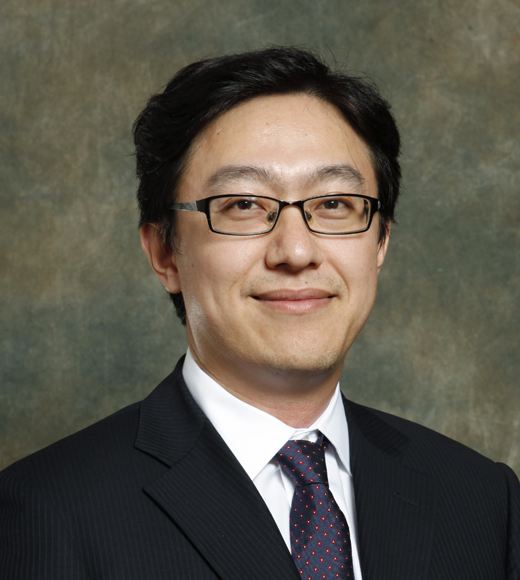 Ji Li, John & Marilyn Long Professor of U.S.-China and Business Law
Ji Li joins UCI Law as the John & Marilyn Long Professor of U.S.-China and Business Law. Prior to his appointment, he was Zhuang Zhou Scholar and Professor of Law at Rutgers University and was a member of the Associate Faculty of the Division of Global Affairs. Prof. Li formerly practiced corporate and tax law at Sullivan & Cromwell LLP in the New York office. He is an expert in Chinese law and politics, international business transactions, contracts, comparative law, and empirical legal studies. Prof. Li is the author of The Clash of Capitalisms? Chinese Companies in the United States, which examines the adaptation of Chinese firms to U.S. legal and regulatory institutions. Recently, he was in residence at the Institute for Advanced Study at Princeton University to work on his latest book that analyzes judicial behavior in China. Prof. Li earned his Ph.D. in political science from Northwestern University and J.D. from Yale Law School where he was an Olin Fellow in Law, Economics and Public Policy.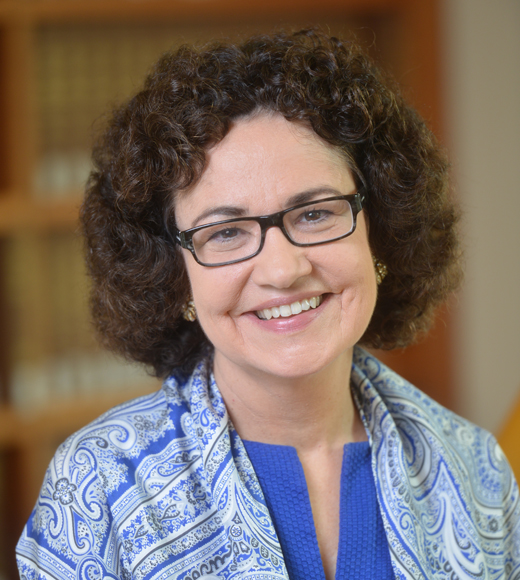 Rachel Moran, Distinguished Professor of Law
We welcome Rachel F. Moran back to UCI Law as Distinguished Professor of Law starting in January 2020. From July 2008 to June 2010, Prof. Moran served as a founding faculty member of UCI Law. She joins the UCI Law faculty from UCLA School of Law where she served as Dean Emerita and Michael J. Connell Distinguished Professor of Law. Prior to her appointment at UCLA, Prof. Moran was the Robert D. and Leslie-Kay Raven Professor of Law at UC Berkeley School of Law. Prof. Moran's expertise includes educational policy-making and the law, Latino-related law and policy, race and the law, legal education and the legal profession, and torts. She has been a visiting law professor at Fordham University, Harvard University, New York University, Stanford University, UCLA, the University of Miami and the University of Texas. In 2011, she was selected by President Obama to serve on the Permanent Committee for the Oliver Wendell Holmes Devise. Prof. Moran also has previously served as President and Executive Committee member of the Association of American Law Schools (AALS). In 2015, she became the inaugural Neukom Fellows Research Chair in Diversity and Law at the American Bar Foundation. She is a member of the American Bar Foundation and the American Law Institute, and she is a Fellow of the Civil Rights Project/Proyecto Derechos Civiles. Prof. Moran has been inducted into the Chancery Club of Los Angeles and the Lincoln Club, and she was elected to the Beverly Hills Bar Association's Board of Governors. Prof. Moran received her A.B. in psychology from Stanford University and her J.D. from Yale Law School.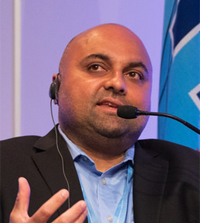 Neil Sahota, Executive Director and Chief Innovation Officer, Emerging Technologies Research and Policy Institute
Neil Sahota is an IBM Master Inventor, United Nations (UN) Artificial Intelligence (AI) subject matter expert, and lecturer at UCI. With more than 20 years of business experience, he works with clients and business partners to create next generation products/solutions powered by AI. His work experience spans multiple industries including legal services, healthcare, life sciences, retail, travel and transportation, energy and utilities, automotive, telecommunications, media/communication, and government. Moreover, Prof. Sahota is one of the few people selected for IBM's Corporate Service Corps leadership program that pairs leaders with NGOs to perform community-driven economic development projects. Prof. Sahota partners with entrepreneurs to define their products, establish their target markets, and structure their companies. He is a member of the Tech Coast Angels and The Cove Fund Investment committee and assists startups with investor funding. He also serves as a judge in the New Venture Competition, Butterworth Product Competition, mentor in the K5 Launch accelerator program, and coach for various start up competitions.
About the University of California, Irvine School of Law
The University of California, Irvine School of Law is a visionary law school and provides an innovative and comprehensive curriculum, prioritizes public service, and demonstrates a commitment to diversity within the legal profession. UCI Law students have completed more than 90,000 hours of pro bono work in the past decade. Forty-five percent of UCI Law's graduates are students of color. The collaborative and interdisciplinary community at UCI Law includes extraordinary students, world-renowned faculty, engaged alumni, and enthusiastic supporters. More information on UCI Law is available here. Please follow us on Twitter and Instagram @ucilaw and SnapChat: ucilaw.
Media Contacts: