Back to Top
Gregory Shaffer, Chancellor's Professor of Law at UCI Law, Named President of American Society of International Law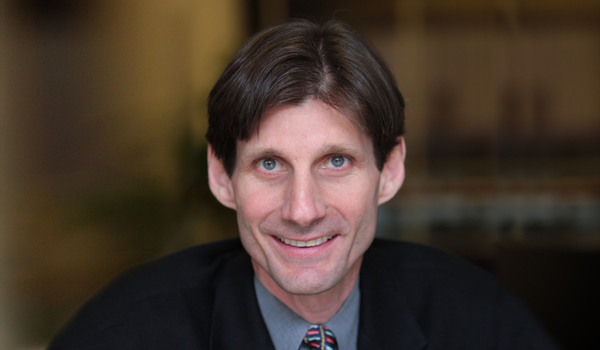 IRVINE, Calif. (April 11, 2022) — Gregory Shaffer, Chancellor's Professor of Law at the University of California, Irvine School of Law (UCI Law), has been named President of the American Society of International Law (ASIL). A nonprofit, nonpartisan, educational membership organization, ASIL was founded in 1906 and chartered by Congress in 1950.
"It is a great honor and responsibility to lead the American Society of International Law, which is the world's premier convener of the international law community," said Professor Shaffer. "Global and transnational challenges and crises beset us, ranging from the invasion of Ukraine and war crimes to climate change and the pandemic to structural racism and other human rights violations to cybersecurity and other threats. International law is critical for responding to these challenges, and ASIL's role and that of its members, are more important than ever. The Society's core mission is to foster the study and understanding of international law in the United States and around the world, and to promote the establishment and maintenance of international relations on the basis of law and justice."
Prof. Shaffer previously served as ASIL's Vice President, as well as a member of its Executive Council and Executive Committee, its representative to the American Council of Learned Societies, and Co-Chair of its International Economic Law Interest Group.
More about ASIL
ASIL has nearly 4,000 members from more than 100 nations -- including attorneys, academics, corporate counsel, judges, representatives of governments and non-governmental organizations, international civil servants, students, and others engaged with the development and practice of international law. It holds Special Consultative Status to the Economic and Social Council of the United Nations and is a constituent society of the American Council of Learned Societies.
More about Gregory Shaffer
Professor Shaffer specializes in international economic law and the impact of globalization and transnational processes on law across subject areas. His publications include nine books and over one hundred articles and book chapters. His work is cross-disciplinary, addressing such topics as transnational legal ordering, legal realism, the role of hard and soft law, comparative institutional analysis, public-private networks and legal capacity in international trade, the rise of China and other emerging economies, and the ways trade and investment law implicate domestic regulation and social and distributive policies. He is the author of Emerging Powers and the World Trading System: The Past and Future of International Economic Law (CUP 2021; winner of the 2022 Chadwick F. Alger Prize of the International Studies Association).
Previously, he was Melvin C. Steen Professor of Law at the University of Minnesota Law School, inaugural Wing-Tat Lee Chair at Loyola University Chicago School of Law, and Professor at the University of Wisconsin Law School. He received his B.A., magna cum laude, from Dartmouth College and his J.D., with distinction, from Stanford Law School. He practiced law in Paris for seven years for Coudert Frères and Bredin Prat, where he was a member of the Paris bar.
Professor Shaffer has served on the Board of Editors of the American Journal of International Law, the Journal of International Economic Law, AJIL Unbound, and on the Advisory Board of the Journal of Transnational Environmental Law. He is founding Board member of the Society of International Economic Law and founding coordinator of the Law and Society Association's Collaborative Research Network on Transnational and Global Legal Ordering.
He is a recipient of multiple U.S. National Science Foundation awards, was a Shimizu Visiting Professor at London School of Economics, a Fernand Braudel Fellow at the European University Institute, a Fulbright Senior Research Scholar in Rome, and a Visiting Scholar at the American Bar Foundation. He has given invited lectures in over 25 countries.
About the University of California, Irvine School of Law
The University of California, Irvine School of Law is a visionary law school that provides an innovative and comprehensive curriculum, prioritizes public service, and demonstrates a commitment to diversity within the legal profession. UCI Law students have completed more than 130,000 hours of pro bono work in the past decade. Forty-six percent of UCI Law's graduates are students of color. At UCI Law, we are driven to improve our local, national, and global communities by grappling with important issues as scholars, as practitioners, and as teachers who are preparing the next generation of leaders. The collaborative and interdisciplinary community at UCI Law includes extraordinary students, world-renowned faculty, dedicated staff, engaged alumni, and enthusiastic supporters. More information on UCI Law is available here. Please follow us on Twitter @UCILaw and Facebook @UCIrvineLaw.
Media Contact:
Stephanie Wilner
Communications | PR Manager
swilner@law.uci.edu