Back to Top
UCI Law Wins $225,000 Grant for Press Freedom Project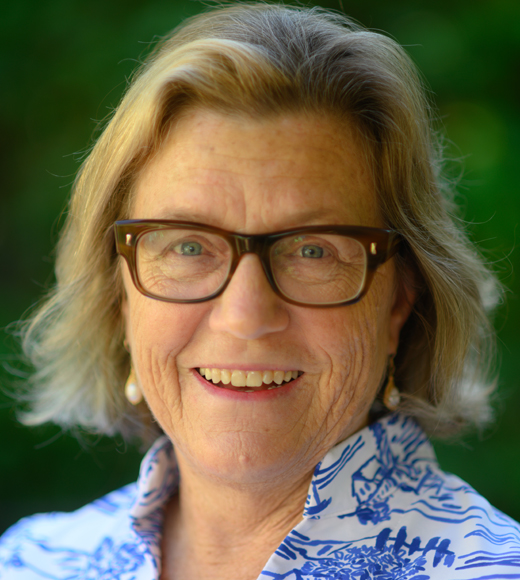 Project is part of Law School's Intellectual Property, Arts, and Technology Clinic

IRVINE, Calif. (September 22, 2022) — The University of California, Irvine School of Law (UCI Law) is delighted to announce that its Press Freedom Project has been awarded a $225,000 grant. The Press Freedom Project, which opened in 2018 and is part of the Law School's Intellectual Property, Arts, and Technology Clinic, provides free legal services to independent journalists, local news organizations and open-government advocacy groups.

The grant was awarded by the Legal Clinic Fund for Local News — a collaborative fund housed at The Miami Foundation — to support law school clinics across the country that provide free legal services to independent and local journalists.

UCI Law Adjunct Professor Susan E. Seager, award-winning First Amendment litigator and former journalist, leads the Press Freedom Project. In June 2022, Seager received the Guardian Award for Contributions to Press Freedom from the Los Angeles Press Club honoring the work she leads at UCI Law.

"In just a few years, the Press Freedom Project has become known as the go-to resource for independent journalists who want to hold government accountable or need legal help," said Professor Jack Lerner, director of the UCI Law Intellectual Property, Arts, and Technology Clinic. "Under Professor Seager's visionary leadership, the project has won a series of jaw dropping victories—from changing transparency law statewide, to forcing disclosure of hundreds of law enforcement misconduct settlements, to standing up for wrongfully arrested journalists. The Legal Clinic Fund's support will help us continue this vitally important work," continued Lerner.

"The Press Freedom Project tackles some of the most significant challenges facing First Amendment rights," said UCI Law Dean and Chancellor's Professor Austen Parrish. "We are deeply appreciative of the generous support from the Legal Clinic Fund for Local News to further expand its work with journalists and media organizations in their efforts to safeguard freedom of the press."

"The grant will ensure that students will continue assisting local journalists to challenge government secrecy and wrongful police arrests of journalists," said Seager.

"This Fund is a catalyst for the expansion and sustainability of existing clinics that provide increased legal resources and representation for newsrooms and journalists, especially for those who are least likely to receive it from traditional sources," said Josh Stearns, Senior Director of the Public Square Program at Democracy Fund. "Ultimately, the Fund seeks to ensure that any local newsroom or journalist that needs legal support can access it." 

The UCI Law Intellectual Property, Arts, and Technology Clinic is the only law clinic with a practice dedicated to helping independent journalists on the West Coast. The clinic's Press Freedom Project pairs law students with local, independent, and diverse journalists, bloggers, podcasters, photojournalists, media organizations and others who are engaged in enterprise journalism and investigative reporting who require legal assistance.

Seager worked for more than a decade as a journalist in Southern California before starting law school at age 40 as a mother of two small children. She earned her law degree at Yale Law School and returned to Los Angeles to work as a media defense attorney at the law firm of Davis Wright Tremaine and later as an in-house lawyer at Fox Entertainment Group in Century City.

The Legal Clinic Fund for Local News, a collaborative fund to support the growth and sustainability of university-based clinics across the United States, provides legal support to local newsrooms and journalists that seek to advance and defend First Amendment rights, media freedom and transparency in their communities. The Fund is generously supported by The Democracy Fund, The Klarman Family Foundation and Solidarity Giving. The Miami Foundation serves as fiscal sponsor for the Fund.

In four years, Seager has led the Press Freedom Project, supervising law students in court, and providing legal assistance to a variety of clients on an array of projects, including the following:
Filed several successful motions to unseal hundreds of pages of juvenile court records on behalf of independent journalist Garrett Therolf at the UC Berkeley School of Graduate Journalism's Investigative Reporting Project, who used the court records for his co-produced 2020 Netflix television documentary series, "The Trials of Gabriel Fernandez," to report about the failure of the Los Angeles County child welfare system to protect children from fatal abuse.

Filed a successful lawsuit against the county of Los Angeles to win disclosure of nearly 10 years of records of settled misconduct lawsuits against the Los Angeles Sheriff's Department and District Attorney's Office on behalf of Prison Legal News.

Submitted successful requests for internal investigative records from the Los Angeles District Attorney's Office and South Pasadena Police Department concerning the fatal police shooting of "Stand and Deliver" and "ER" actor Vanessa Marquez during her mental health crisis in her apartment.

Advised LA Press Club and other journalist groups in their successful push for passage of California SB 98, which allows journalists to remain in place while covering protests and other public events after police declare unlawful assembly and order protesters to disperse.
About the University of California, Irvine School of Law

The University of California, Irvine School of Law is a top, visionary law school that provides an innovative and comprehensive curriculum, prioritizes public service, and demonstrates a commitment to diversity within the legal profession. UCI Law students have completed more than 135,000 hours of pro bono work since 2009. Forty-eight percent of UCI Law's J.D. graduates are people of color. At UCI Law, we are driven to improve our local, national, and global communities by grappling with critical issues as scholars, as practitioners, and as teachers who are preparing the next generation of leaders. The collaborative and interdisciplinary community at UCI Law includes extraordinary students, world-renowned faculty, dedicated staff, engaged alumni and enthusiastic supporters. More information on UCI Law is available here. Please follow us on Twitter @UCILaw, Instagram @ucilaw and Facebook @UCIrvineLaw.