Back to Top
UCI Law Welcomes Professor Courtney Cahill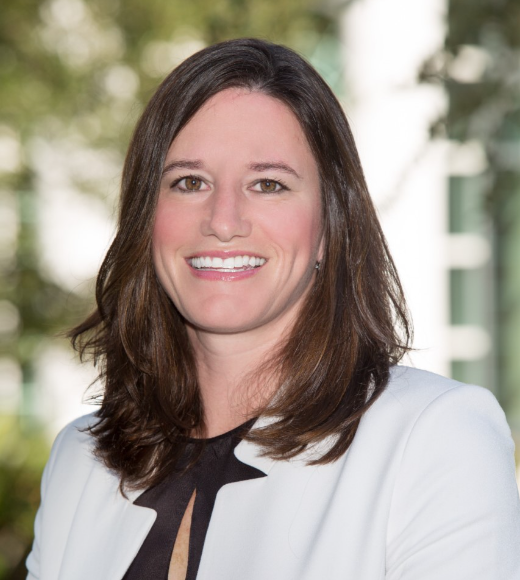 IRVINE, Calif. (July 19, 2022) - The University of California, Irvine School of Law (UCI Law) is proud to welcome Courtney Cahill as professor of law. Prior to her appointment, Cahill was the Donald Hinkle Professor of Law at Florida State University College of Law. Professor Cahill is a scholar of constitutional law, anti-discrimination law, sex equality, reproductive rights, and LGBTQ equality. Her work examines the role of disgust in lawmaking, the synergies between sex equality and LGBTQ equality, and the mutually constitutive relationship between marginal practices (same-sex marriage, alternative reproduction) and mainstream norms.
Forthcoming projects include a series of essays on constitutional sex equality — including the constitutional sex equality argument for abortion — in the wake of Dobbs v. Jackson Women's Health Organization, and a paper arguing that sex equality's ongoing commitment to "real differences between the sexes" cannot survive LGBTQ equality. Cahill's future projects also include a book, "Equality or Bust," that surfaces the vast network of laws that subject girls and women to criminal penalties for going topless in public, sometimes in the home. "Equality or Bust" uses these laws as an entry point to thinking more generally about what it means to outlaw women's bodies, especially after Dobbs.  
"I couldn't be more thrilled to become part of such an innovative and forward-thinking community at UCI Law composed of leaders and scholars whose work I've long admired," said Cahill. 
Professor Cahill is a two-time Dukeminier Award winner and has published or will be publishing in the Yale Law Journal, Harvard Law Review, Michigan Law Review, Northwestern University Law Review, Georgetown Law Journal, Minnesota Law Review, and North Carolina Law Review, among other journals. She attended Yale Law School after graduating from Princeton University with a Ph.D. in Comparative Literature. At Princeton, she was a graduate fellow in the University Center for Human Values and a Fulbright Fellow. While at Yale, she was the essays editor for the Yale Law Journal, a Coker Fellow (for Professor Reva Siegel), and the recipient of the Colby Townsend Memorial Prize, awarded to a member of the second-year class for the best paper by a second-year student.  
"Professor Cahill is a remarkably innovative scholar, breaking new ground on issues of fundamental importance with each new scholarly initiative," said UCI Law Interim Dean and Distinguished Professor of Law Emeritus Bryant Garth. "She will greatly enrich our teaching and intellectual community."   
"We are thrilled to welcome Courtney to UCI Law," said Sameer Ashar, clinical professor of law and chair of UCI Law's 2021-22 faculty appointments committee. "She brings commitments to cutting-edge research on major social challenges, incisive interdisciplinary inquiry, excellent classroom teaching and student mentoring, and institutional equity, diversity and inclusion. Courtney reinforces our strengths as an institution and brings her deep experience and intelligence to our community." 
About the University of California, Irvine School of Law 
The University of California, Irvine School of Law is a top, visionary law school that provides an innovative and comprehensive curriculum, prioritizes public service, and demonstrates a commitment to diversity within the legal profession. UCI Law students have completed more than 135,000 hours of pro bono work since 2009. Forty-eight percent of UCI Law's J.D. graduates are people of color. At UCI Law, we are driven to improve our local, national, and global communities by grappling with important issues as scholars, as practitioners, and as teachers who are preparing the next generation of leaders. The collaborative and interdisciplinary community at UCI Law includes extraordinary students, world-renowned faculty, dedicated staff, engaged alumni and enthusiastic supporters. More information on UCI Law is available here. Please follow us on Twitter @UCILaw, Facebook @UCIrvineLaw and Instagram @ucilaw