Back to Top
UCI Law Student Dana Matsunami Awarded Skadden Fellowship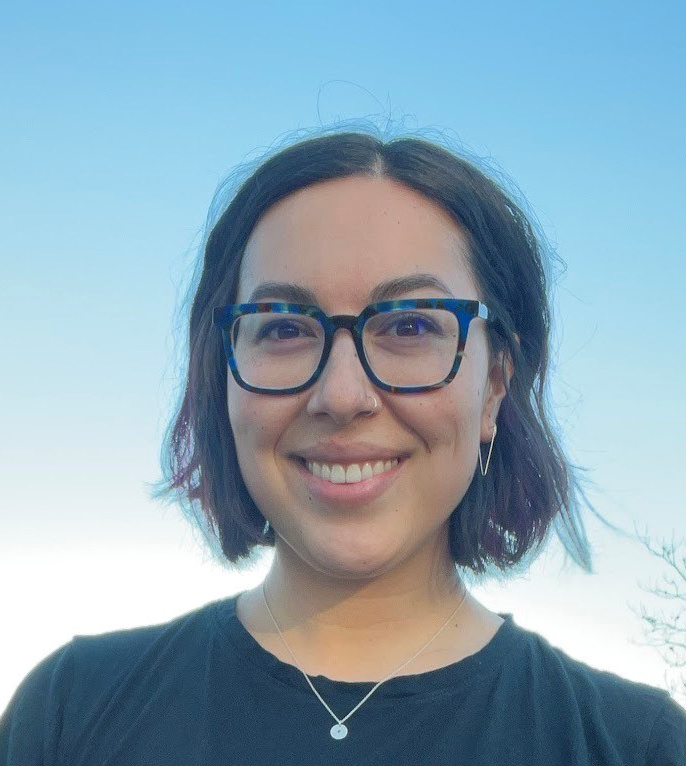 IRVINE, Calif. (Nov. 17, 2022) — University of California, Irvine School of Law (UCI Law) is delighted to announce that third-year student Dana Matsunami was awarded a prestigious, and highly competitive, Skadden Fellowship for public service work. Matsunami won the fellowship for the proposed project with the National Center for Youth Law, advocating for a right to counsel on behalf of youth who are impacted by the child welfare system in Hawai'i, including through the development of a culturally responsive and youth-centered representation model. The project will work with local and national partners to ensure that children in Hawai'i receive the representation they deserve in dependency proceedings. This is the second year in a row that a UCI Law student has won a Skadden Fellowship. Laura Flores '22 is currently working with the Justice Action Center in Los Angeles as part of a Skadden Fellowship.
"I am very excited and honored to receive a Skadden Fellowship," said Matsunami. "I chose to attend law school because I believe public interest lawyering can help support existing transformative antiracist movements. My project will work to ensure that youth impacted by the family policing system have a right to representation that is responsive to their wants and needs — a right that is imperative in the fight for child safety, family integrity and racial justice."
"I am very proud of Dana, her hard work to achieve this honor, and the extraordinary project Dana will lead as a Skadden Fellow and beyond," said Austen Parrish, Dean and Chancellor's Professor of Law. "It is a wonderful reflection of her tremendous talents and also of our Law School's deep commitment to public service."
"I'm thrilled for Dana and the National Center for Youth Law," said Annie Lai, Co-Associate Dean for Experiential Education, Clinical Professor of Law, and Co-Director of the Immigrant Rights Clinic. "Dana is a builder who has never lost sight of the humanity of those she is fighting for. She is the perfect person to lead this project."
Matsunami has received many honors while at UCI Law, including the Faculty Award for the highest performance in the Immigrant Rights Clinic, and the Dean's Awards in four classes: Common Law: Contracts, Lawyering Skills, Statutory Analysis: Criminal Law and Family Law. Matsunami also won recognition for her pro bono project leadership. Matsunami is a board member of the National Lawyers Guild, a member of the Movement Lawyering Reading Group, and was the 2021-2022 President of UCI Law OutLaw. Matsunami received a B.A. in History and Politics, with distinction, from Whitman College in Walla Walla, Washington.
Since 1988, the Skadden Fellowship Foundation, established by the law firm Skadden, Arps, Slate, Meagher & Flom LLP, selects outstanding, graduating law students who wish to devote their professional lives to public interest work. The fellows create their own projects at public interest organizations and the Skadden Fellowship Foundation provides each fellow with a salary and benefits for two years. For more information about the Skadden Fellowship, including details of this year's recipients, please click here.

About the University of California, Irvine School of Law 
The University of California, Irvine School of Law is a top, visionary law school that provides an innovative and comprehensive curriculum, prioritizes public service, and demonstrates a commitment to equity within the legal profession. UCI Law students have completed more than 135,000 hours of pro bono work since 2009. Forty-eight percent of UCI Law's J.D. graduates are people of color. At UCI Law, we are driven to improve our local, national, and global communities by grappling with critical issues as scholars, as practitioners and as teachers who are preparing the next generation of leaders. The collaborative and interdisciplinary community at UCI Law includes extraordinary students, world-renowned faculty, dedicated staff, engaged alumni and enthusiastic supporters. More information on UCI Law is available here. Please follow us on Twitter @UCILaw and Facebook @UCIrvineLaw and Instagram @ucilaw.

Media Contact:
Colleen Taricani
Assistant Dean for Communications
ctaricani@law.uci.edu