Back to Top
Law Firm Newmeyer Dillion Establishes Endowed Scholarship at UCI Law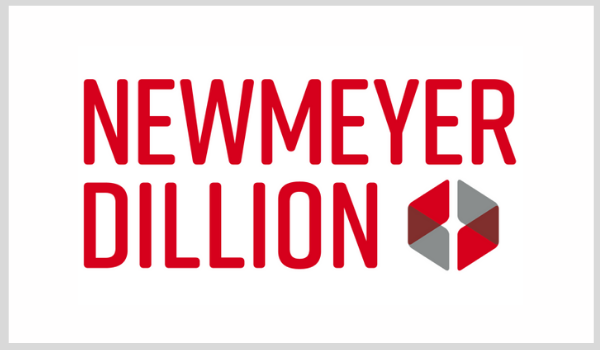 IRVINE, Calif. (May 6, 2021) — The University of California, Irvine School of Law (UCI Law) is pleased to announce the creation of the Newmeyer Dillion Diversity Scholarship. The $100,000 endowed scholarship -- generously funded by the law firm Newmeyer Dillion -- will allow UCI Law to further its commitment to diversity. Because of a unique matching program offered by UCI, Newmeyer Dillion's $100,000 gift will also qualify for a one-to-one match, doubling its impact.
"We are grateful for Newmeyer Dillion's important and generous gift," said L. Song Richardson, Dean and Chancellor's Professor of Law at UCI Law. "The firm's scholarship will enable UCI Law to expand its comprehensive commitment to fostering social and economic diversity within the legal profession, now and in the future."
"UCI Law is an important pillar in the legal community and has long been a trusted partner of our firm. Law schools play a critical role in shaping the future of diversity in the legal industry and we are proud to partner with UCI Law to create more opportunities for diverse candidates," said Greg Dillion, a Founding Partner of Newmeyer Dillion. "As our firm continues to take a holistic look at our efforts to foster a more diverse and inclusive environment, the Newmeyer Dillion Diversity Scholarship is an important step to do so within our own offices and within the legal profession as a whole."  
This gift represents a continuation of Newmeyer Dillion's outstanding partnership with UCI Law. Greg Dillion sits on the UCI Law Board of Visitors, along with General Frank Quinlan, who is Of Counsel at Newmeyer Dillion. Four UCI Law alumni already practice with Newmeyer Dillion: Shaia Araghi, Jessica Daley, The-An Hoang and Noelle Malindzak. 
UCI Law, since its inception, has valued equity and inclusion. The Law School strives to create a learning environment that incorporates and, in turn, is altered by the contributions and critical ideas of faculty, staff, and students with a broad range of lived identities. Since its founding, UCI Law has consistently been listed as one of the best law schools for diversity – and, most recently was given a Grade A and ranked as a Top Racial Justice School in preLaw Magazine.
Thanks to the generosity of donors, the Newmeyer Dillion Diversity Scholarship represents the tenth endowed fund established at UCI Law since summer 2020 to support diversity scholarships, public interest scholarships, and even an inaugural scholarship dedicated to first-generation law students. UCI Law is currently in the midst of its "Brilliant Future" fundraising campaign -- a five year, $65 million campaign launched in October 2019.
UCI Law is proud to promote its commitment to diversity in legal education and the legal profession – with 46 percent of its graduates being students of color. In addition, the Law School's culture of diversity and inclusion can be seen in the research and scholarship performed by faculty members and in the work accomplished by its legal clinics and pro bono projects. In collaboration with the campus-wide UCI Office of Inclusive Excellence, UCI Law has two leadership roles dedicated to fostering an inclusive campus environment – Sameer Ashar is the Associate Dean for Equity Initiatives and Jennah Jones as the Assistant Dean for Student Affairs and Inclusive Excellence. Additionally, the UCI Law Diversity, Equity and Inclusion Committee, an on-campus organization made up of students, faculty and staff, works to address issues of equity and to create a welcoming environment for all students. In June 2020, the Law School identified and summarized research and other creative activities, and put together the UCI Law Anti-Black Racism Report. And in March 2021, the faculty adopted a race, indigeneity, and structural inequity course requirement that will be in place for the next entering class of students. More information on all of these resources can be found online.
About Newmeyer Dillion
For 35 years, Newmeyer Dillion has delivered creative and outstanding legal solutions and trial results that achieve client objectives in diverse industries. With almost 70 attorneys working as a cohesive team to represent clients in all aspects of business, employment, real estate, privacy & data security and insurance law, Newmeyer Dillion delivers holistic and integrated legal services tailored to propel each client's success and bottom line. Headquartered in Newport Beach, California, with offices in Walnut Creek, California and Las Vegas, Nevada, Newmeyer Dillion attorneys are recognized by The Best Lawyers in America©, and Super Lawyers as top tier and some of the best lawyers in California and Nevada, and have been given Martindale-Hubbell Peer Review's AV Preeminent® highest rating. For additional information, call 949.854.7000 or visit www.newmeyerdillion.com.
About the University of California, Irvine School of Law
The University of California, Irvine School of Law is a visionary law school that provides an innovative and comprehensive curriculum, prioritizes public service, and demonstrates a commitment to diversity within the legal profession. UCI Law students have completed more than 110,000 hours of pro bono work in the past decade. Forty-six percent of UCI Law's graduates are students of color. At UCI Law, we are driven to improve our local, national, and global communities by grappling with important issues as scholars, as practitioners, and as teachers who are preparing the next generation of leaders. The collaborative and interdisciplinary community at UCI Law includes extraordinary students, world-renowned faculty, dedicated staff, engaged alumni, and enthusiastic supporters. More information on UCI Law is available here. Please follow us on Twitter @UCILaw and Facebook @UCIrvineLaw.
Media Contact:
UCI Law
Mojgan Sherkat
949-824-7937
msherkat@law.uci.edu