Back to Top
UCI Law Student, Jamison Whiting, Raises more than $14,000 to Help Those in Need in Minneapolis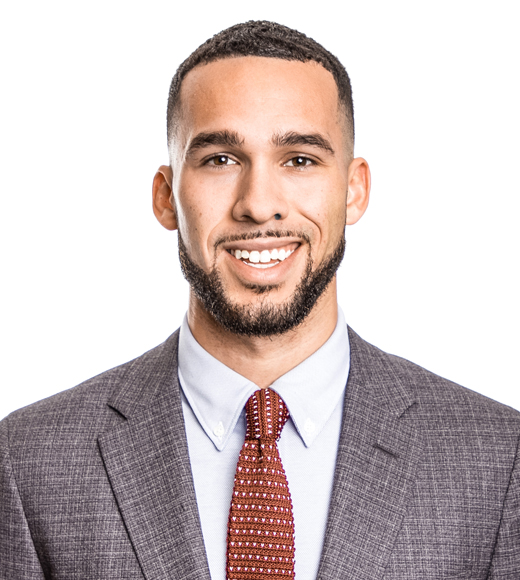 IRVINE, Calif. (August 10, 2020) — Jamison Whiting, a 3L at the University of California, Irvine School of Law (UCI Law) and his partner Kelly Law raised more than $14,000 to help out small businesses and community members in Minneapolis, Minnesota following the death of George Floyd. Whiting grew up three blocks from where Floyd was killed on May 25, 2020 – in the aftermath, the city not only faced daily peaceful protests in response to Floyd's death, but it also faced riots and looting. Wanting to get involved, Whiting began collecting donations to help with clean-up efforts and to purchase food and other supplies for those in need as many resources had been burned or lost.
"As I witnessed the worst of my city, I also witnessed the best my city has to offer," said Whiting. "Businesses were destroyed in minority neighborhoods of Minneapolis, but all Minnesotans stepped up and answered the call to help – and I knew I had to do the same."
Floyd, 46, an African American man, was killed by a police officer. Video footage shows the officer kneeling on Floyd's neck while he was pinned to the ground. Floyd's death not only sparked national outrage, but also protests all over the world. Whiting began raising money in June, as soon as protests began in Minneapolis.
"My city was experiencing a lot of pain. The anger, sadness, grief -- the array of emotions that were on display -- needed to be acknowledged as okay," said Whiting. "Minneapolis was trying to heal from yet another murder of an unarmed Black man. As the community tried to process these emotions, some marched, some protested, some rioted, some cried, yelled, donated, and all of these were okay. We may not agree with the emotional outlet everyone displays, but we must understand that each process is valid."
Whiting and his family still live in Minneapolis where peaceful protests were occurring daily -- he participated in many of them. He explained, however, that raising money would continue to help those in need as the money raised and donated went to small businesses and organizations that had been burned, looted, or damaged in Minneapolis. 
"Every single dollar we raised went directly into the hands of those in need and those helping to rebuild our city," said Whiting.
About the University of California, Irvine School of Law
The University of California, Irvine School of Law is a visionary law school and provides an innovative and comprehensive curriculum, prioritizes public service, and demonstrates a commitment to diversity within the legal profession. UCI Law students have completed more than 100,000 hours of pro bono work in the past decade. Forty-eight percent of UCI Law's graduates are students of color. At UCI Law, we are driven to improve our local, national, and global communities by grappling with important issues as scholars, as practitioners, and as teachers who are preparing the next generation of leaders. The collaborative and interdisciplinary community at UCI Law includes extraordinary students, world-renowned faculty, dedicated staff, engaged alumni, and enthusiastic supporters. More information on UCI Law is available here. Please follow us on Twitter and Instagram @ucilaw.
Media Contact:
UCI Law
Mojgan Sherkat
949-824-7937
msherkat@law.uci.edu