Back to Top
UCI Law Welcomes New Faculty Members for the 2020-2021 Academic Year
Irvine, Calif. (July 31, 2020) -- The University of California, Irvine School of Law (UCI Law) is pleased to introduce three new faculty members for the 2020-2021 academic year. These new faculty members bring an impressive array of expertise to UCI Law as lauded scholars and superb teachers in their respective fields. Their areas of scholarship and focus include civil litigation practice, law and ethics, Islamic legal tradition, law and social movements, and experiential legal education.
"UCI Law is so proud to welcome these renowned, brilliant and diverse scholars to our community," said L. Song Richardson, Dean and Chancellor's Professor of Law at UCI Law. "These individuals bring passion and a new voice to the classroom and will contribute not only to our student success, but they will also contribute tremendously to our faculty scholarship and research."
UCI Law welcomes the following full-time faculty members: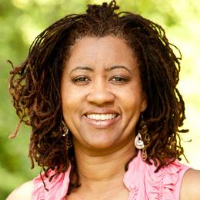 Cindy Thomas Archer, Professor of Lawyering Skills
Cindy Thomas Archer joins UCI Law as a Professor of Lawyering Skills. Prior to her appointment, she was a member of the Loyola Law School faculty for nearly 20 years and served as the Associate Dean for Clinical Programs and Experiential Education, a Clinical Professor of Law and she was influential in inaugurating the Loyola Social Justice Law Clinic. Passionate about inclusive excellence in education, Prof. Archer was the inaugural director of Loyola's first generation law student program; chaired not only the law school Equity and Inclusion Committee, but was a member of the university President's Implicit Bias Taskforce and served as developer, facilitator and trainer for the university-wide training programs.
Archer has researched and presented regionally and nationally on legal ethics, cross-cultural competence, and lawyering skills pedagogy. She received the Hidden Hero Award from LMU's CSJ Center for Reconciliation and Justice, and in 2019 she was inducted as an honorary member into Alpha Sigma Nu. Prof. Archer's expertise and experience includes Legal Analysis and Communication; Experiential Education; Civil Litigation Practice; various aspects of the Lawyer-Client Relationship; and much more. She received her B.A. from Stanford University and her J.D. from Georgetown University.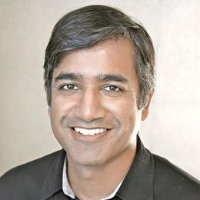 Sameer Ashar, Clinical Professor of Law
We welcome Sameer Ashar back as he is rejoining the UCI Law family as a Clinical Professor of Law. He served as Vice Dean for Experiential Education and Professor of Law at UCLA School of Law for the last two years, where he founded the Workers, Law, and Organizing Clinic and was core faculty with the Critical Race Studies and Epstein Public Interest Law Programs. Prior to that, he was a Clinical Professor of Law at UCI, founded the Immigrant Rights Clinic in 2011, and chaired the Admissions and Diversity and Inclusion Committees. Ashar focuses both his clinical practice and scholarship on the relationship between law, racial and economic subordination, and social movements. He has defended immigrants in deportation proceedings and low-wage workers in litigation against exploitative employers. He has published articles most recently in Clinical Law Review, Law & Contemporary Problems, Fordham Law Review, Daedalus, and UCLA Law Review. Ashar is the inaugural recipient of the Stephen Ellmann Memorial Clinical Scholarship Award, given by the AALS Section on Clinical Education.
He earned his B.A. with high honors in political science from Swarthmore College, and his J.D. cum laude from Harvard Law School where he was Lead Articles Editor for the Harvard Civil Rights-Civil Liberties Law Review and co-chair of the Coalition for Civil Rights. Ashar clerked for the late U.S. District Court Judge Deborah A. Batts in the Southern District of New York.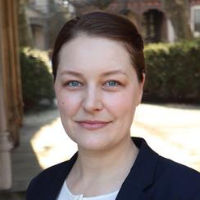 Dana Lee, Assistant Professor of Law and Mohannad and Rana Malas Scholar in Islamic Legal Studies
Dana Lee joins UCI Law as an Assistant Professor and as the Mohannad and Rana Malas Scholar in Islamic Legal Studies. Prior to her appointment, she was a research fellow at the Program in Islamic Law at Harvard Law School for the 2019–2020 academic year. Professor Lee is an interdisciplinary scholar whose research lies at the intersection of history, jurisprudence, and law and ethics, with a particular focus on the Islamic legal tradition. Her areas of expertise include Islamic law, social and intellectual history of the Islamic world, jurisprudence, property, and comparative law. Her current book project, entitled, At the Limits of Law: Necessity in Islamic Legal History, examines the role of necessity in Islamic legal and ethical discourses and legal practice, in comparative perspective.
Professor Lee received a Ph.D. from the Department of Near Eastern Studies at Princeton University, where she was the recipient of the Centennial Fellowship and the Laurance S. Rockefeller Graduate Prize Fellowship at the University Center for Human Values. She also holds an M.T.S. in Islamic Studies from Harvard Divinity School and a J.D. from UCLA School of Law.
About the University of California, Irvine School of Law
The University of California, Irvine School of Law is a visionary law school and provides an innovative and comprehensive curriculum, prioritizes public service, and demonstrates a commitment to diversity within the legal profession. UCI Law students have completed more than 100,000 hours of pro bono work in the past decade. Forty-five percent of UCI Law's graduates are students of color. The collaborative and interdisciplinary community at UCI Law includes extraordinary students, world-renowned faculty, engaged alumni, and enthusiastic supporters. More information on UCI Law is available here. Please follow us on Twitter and Instagram @ucilaw and SnapChat: ucilaw.
Media Contacts:
Mojgan Sherkat
949-824-7937
msherkat@law.uci.edu