Back to Top
UCI Law Distinguished Professor of Law Rachel F. Moran Named to Law and Society Association's Board of Trustees and Affiliated Faculty Member Eve Darian-Smith to Serve as Secretary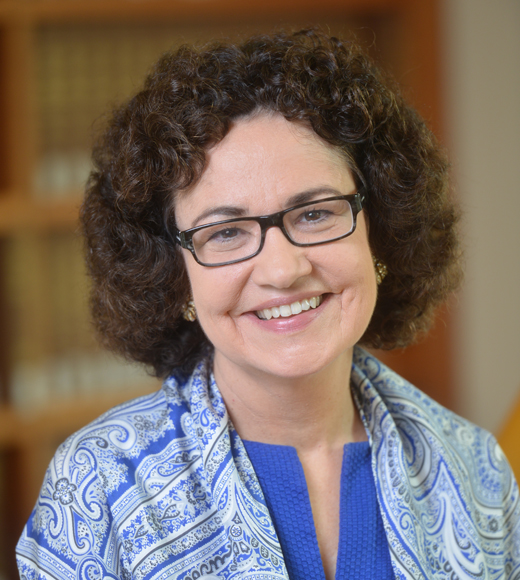 The University of California, Irvine School of Law (UCI Law) is delighted to announce that Distinguished Professor of Law Rachel F. Moran has been named a 2023 Board of Trustee member with the Law and Society Association (LSA). Eve Darian-Smith, an affiliated faculty member with UCI Law, and Professor and Chair of UCI's Global & International Studies, extends her active involvement in LSA by becoming the Association's next Secretary -- she will serve a two-year term that begins in October 2021.
In addition to Prof. Moran and Prof. Darian-Smith's involvement with LSA, UCI Law's Swethaa Ballakrishnen and Kaaryn Gustafson just completed their first year of their three-year term as Trustees.
"It is a tremendous honor to be elected to the Law and Society Association's Board of Trustees," said Prof. Moran. "The position is especially meaningful because so many colleagues at UC Irvine have held leadership roles in the organization. Since UCI Law's founding, our faculty have been committed to interdisciplinary exchange, drawing on strong traditions of law and society research around the campus. I feel fortunate to be a part of this vibrant intellectual community, which is tackling some of the most pressing issues of our times."
Each year, the LSA membership elects a class of eight individuals to serve on the Board of Trustees. Alongside Prof. Moran, the class of 2023 Trustees will also include: Shaun Ossei-Owusu (University of Pennsylvania Carey Law School) as the Class Representative, Fabio de Sa e Silva (University of Oklahoma), Linda Mulcahy (University of Oxford), Ayobami Laniyonu (University of Toronto), Jeffrey Omari (Northern Illinois University College of Law), Matthew Shaw (Vanderbilt Law School) and Alison Renteln (University of Southern California).
More about Rachel F. Moran 
Prof. Moran is one of the nation's leading scholars in education policy, civil rights, and race and the law. She rejoined UCI Law in 2020 after serving as Dean Emerita and Michael J. Connell Distinguished Professor of Law at UCLA School of Law. She was a founding faculty member at UCI Law from July 2008 to June 2010. Before that, Prof. Moran was the Robert D. and Leslie Kay Raven Professor of Law at Berkeley Law. Prof. Moran is an elected member of the American Law Institute and a former president of the American Association of Law Schools. In 2012, President Barack Obama appointed her to serve on the Permanent Committee for the Oliver Wendell Holmes Devise, which commissions volumes on the history of the Supreme Court.
About the University of California, Irvine School of Law
The University of California, Irvine School of Law is a visionary law school that provides an innovative and comprehensive curriculum, prioritizes public service, and demonstrates a commitment to diversity within the legal profession. UCI Law students have completed more than 100,000 hours of pro bono work in the past decade. Forty-eight percent of UCI Law's graduates are students of color. At UCI Law, we are driven to improve our local, national, and global communities by grappling with important issues as scholars, as practitioners, and as teachers who are preparing the next generation of leaders. The collaborative and interdisciplinary community at UCI Law includes extraordinary students, world-renowned faculty, dedicated staff, engaged alumni, and enthusiastic supporters. More information on UCI Law is available here. Please follow us on Twitter and Instagram @ucilaw.
Media Contact:
Mojgan Sherkat
Media Relations Specialist
msherkat@law.uci.edu 
949-824-7937