Back to Top
UCI Law Chancellor's Professor of Law Richard L. Hasen Receives Grant from Craig Newmark Philanthropies for Work on New Book on Cheap Speech and American Elections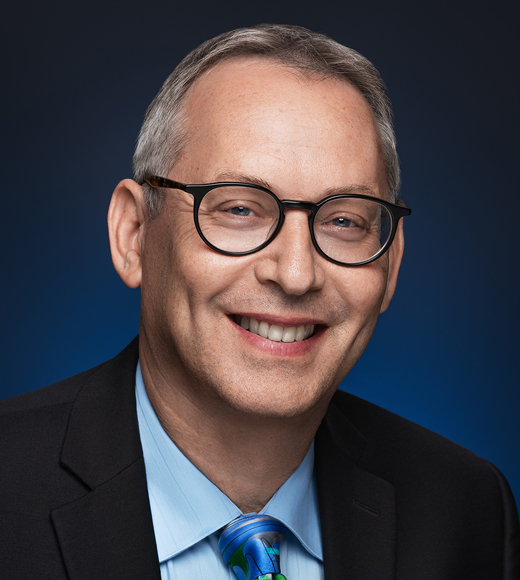 IRVINE, Calif. (Sept. 22, 2020) — Richard L. Hasen (Rick Hasen), Chancellor's Professor of Law and Political Science at the University of California, Irvine School of Law (UCI Law), has received a grant from Craig Newmark Philanthropies for work on a book project entitled, "Cheap Speech: Saving American Elections in the Disinformation Age." The $45,000 gift will help cover Prof. Hasen's Fall 2020 teaching leave as he completes research and writing on his manuscript. The book is under contract with Yale University Press.
"The 2020 election season has shown us that misinformation, disinformation, the loss of local news coverage, and manipulation of political views through social media platforms threaten the competence of American voters in making electoral decisions. I am grateful that Craig Newmark Philanthropies is generously supporting my work diagnosing these problems and proposing real solutions," Hasen said.
"American democracy is under attack, and we all need how to defend ourselves. Rick Hasen's new book helps us work together to defend the best of our country," said Craig Newmark, the Founder of Craig Newmark Philanthropies.
In addition to the Craig Newmark Philanthropies grant, Prof. Hasen received support for the Cheap Speech project from the John S. and James L. Knight Foundation as part of a larger national grant to support universities, think tanks and advocacy organizations to conduct independent research into issues at the forefront of national tech policy debates. UCI Law received $170,000 from Knight – of which Hasen received $85,000 -- to support two research projects on the destabilizing effects of digital speech on American democracy and models of self-regulation and multi-stakeholder governance of content moderation on digital platforms.
"We are so thankful for the generosity of Craig Newmark Philanthropies and the John S. and James L. Knight Foundation," said L. Song Richardson, Dean and Chancellor's Professor of Law at UCI Law. "The work Rick is doing is impactful and important to protect the integrity of our elections and our democracy."
More about Rick Hasen
A nationally recognized election law and politics expert, Rick Hasen was recently named an Election Law Analyst by CNN. He offers analysis in CNN stories and discusses all aspects of the November 2020 U.S. Presidential Election, while continuing on faculty at UCI Law.
Earlier in the year, Prof. Hasen released his latest book "Election Meltdown: Dirty Tricks, Distrust, and the Threat to American Democracy," (Yale University Press) which uses stories to illustrate four reasons Americans show increasing mistrust in voting and American elections. In addition, he led an ad hoc committee made up of a diverse group of leading scholars and thinkers to tackle this issue from an interdisciplinary perspective. In April, they released a report with 14 election recommendations in the areas of law, media, politics, and tech titled: Fair Elections During a Crisis: Urgent Recommendations in Law, Media, Politics, and Tech to Advance the Legitimacy of, and the Public's Confidence in, the November 2020 U.S. Elections.
He has co-authored leading casebooks in election law and remedies. In 2013 Hasen was named one of the 100 most influential lawyers in America by the National Law Journal, and his previous books include "The Voting Wars," "Plutocrats United," and "The Justice of Contradictions." His op-eds and commentaries have appeared in many publications, including The New York Times, The Wall Street Journal, The Washington Post, Politico, and Slate. Hasen also writes for the often-quoted Election Law Blog. He has appeared on numerous newscasts and television shows, as well as podcasts.
Professor Hasen holds a B.A. degree (with highest honors) from UC Berkeley, and a J.D., M.A., and Ph.D. (Political Science) from UCLA. After law school, Hasen clerked for the Honorable David R. Thompson of the United States Court of Appeals for the Ninth Circuit, and then worked as a civil appellate lawyer at the Encino firm Horvitz and Levy.
More about Craig Newmark Philanthropies
Craig Newmark is a Web pioneer, philanthropist, and leading advocate. Most commonly known for founding the online classified ads service craigslist, Newmark works to support and connect people and drive broad civic engagement.
In 2016, he founded Craig Newmark Philanthropies to advance people and grassroots organizations that are "getting stuff done" in areas that include trustworthy journalism & the information ecosystem, voter protection, women in technology, and veterans & military families. At its core, all of Newmark's philanthropic work helps to strengthen American democracy by supporting the values that the country aspires to – fairness, opportunity, and respect.
More about the John S. and James L. Knight Foundation
Knight Foundation is a national foundation with strong local roots. We invest in journalism, in the arts, and in the success of cities where brothers John S. and James L. Knight once published newspapers. Our goal is to foster informed and engaged communities, which we believe are essential for a healthy democracy. For more, visit knightfoundation.org. 
About the University of California, Irvine School of Law
The University of California, Irvine School of Law is a visionary law school that provides an innovative and comprehensive curriculum, prioritizes public service, and demonstrates a commitment to diversity within the legal profession. UCI Law students have completed more than 100,000 hours of pro bono work in the past decade. Forty-eight percent of UCI Law's graduates are students of color. At UCI Law, we are driven to improve our local, national, and global communities by grappling with important issues as scholars, as practitioners, and as teachers who are preparing the next generation of leaders. The collaborative and interdisciplinary community at UCI Law includes extraordinary students, world-renowned faculty, dedicated staff, engaged alumni, and enthusiastic supporters. More information on UCI Law is available here. Please follow us on Twitter and Instagram @ucilaw.
Media Contact:
Mojgan Sherkat
Media Relations Specialist
msherkat@law.uci.edu 
949-824-7937