Back to Top
UCI Law Graduate Awarded Skadden Fellowship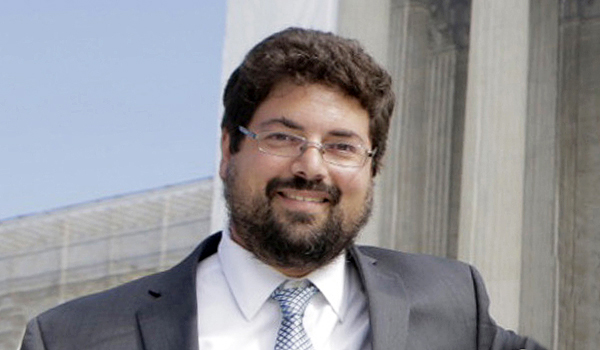 IRVINE, Calif., December 9, 2014 —  University of California, Irvine School of Law 2014 graduate, Jonathan Markovitz, was awarded a prestigious Skadden Fellowship for public service work. Markovitz won the fellowship for his proposed project with the ACLU of San Diego and Imperial Counties. He will work with the ACLU to help serve the legal needs of people who apply to CalWORKS, the California program providing temporary cash assistance to low-income families with minor children.
The Skadden Foundation provides each fellow with a salary and benefits for two years. Since 1988, the Skadden Fellowship program, established by the law firm Skadden, Arps, Slate, Meagher & Flom LLP, has selected graduating law students who wish to devote their professional lives to providing legal services to the poor, the elderly, the homeless and the disabled, as well as those deprived of their civil or human rights. The fellows create their own projects at public interest organizations.
"I am thrilled and honored to receive a Skadden Fellowship," said Jonathan Markovitz. "This would not have been possible without the support of too many staff and faculty members at UCI Law for me to count. My project will help CalWORKS applicants in San Diego County and their children obtain the benefits they are entitled to, and will provide direct legal advocacy for families who have been inappropriately denied benefits."
"I am very proud of Jonathan's receiving this fellowship," said Erwin Chemerinsky, Dean, UC Irvine School of Law. "It is a wonderful reflection of his tremendous talents and also of our school's deep commitment to public service."
About UC Irvine School of Law
UCI Law, which received full accreditation from the ABA effective June 6, 2014, is an innovative law school focused on educating talented and passionate lawyers driven by professional excellence, intellectual rigor and a commitment to enrich our communities through public service. UCI Law is a collegial environment, and our faculty is comprised of accomplished, nationally-ranked thought leaders from around the country with a broad range of expertise. More about the Law School is available at law.uci.edu.
About the Skadden Fellowship Program
More about the highly competitive and prestigious Skadden Fellowship program, described as "a legal Peace Corps" by The Los Angeles Times, can be found at www.skaddenfellowships.org.