Back to Top
UCI Law Class of 2019 Commencement Ceremony
Saturday, May 11, 2019
9:30 a.m., UCI Aldrich Park
(map)
Reception to follow in the Physical Sciences Plaza.
Order of Exercises
Processional
Welcome
Dean L. Song Richardson
Remarks
Provost Enrique Lavernia
Regent Cecilia V. Estolano
Graduate Reflections
Yiting Liu, LL.M. Class of 2019
Zhuldyz Trimova, LL.M. Class of 2019
Rodney J. Leggett, J.D. Class of 2019
Faculty Speaker
Leah Litman
Assistant Professor of Law
Commencement Address
Kriti Sharma
Vice President, Artificial Intelligence, Sage
Founder, AI for Good, UK
Conferral of Degrees
Provost Enrique Lavernia & Dean L. Song Richardson
Presentation of Candidates for the Degree of Master of Laws
Khary D. Hornsby
Assistant Dean, Chief Global and Executive Program Officer
Presentation of Candidates for the Degree of Juris Doctor
Elizabeth Schroeder
Assistant Dean for Student Services
Presentation of Class Gift
Kayvon Hashemian
Fernando Nunez
Paul P. Strickland
Closing Remarks
Dean L. Song Richardson
Recessional
Featured Speakers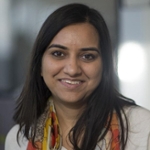 Kriti Sharma
Kriti Sharma is an artificial intelligence technologist and a leading global voice on AI ethics and its impact on society. In addition to advising global businesses on AI, she focuses on AI for social good. She built her first robot at the age of 15 in India and has been building AI technologies to solve global issues ever since, from productivity to education to domestic violence. Kriti was recently named in the Forbes "30 Under 30" list for advancements in AI and was included in the Recode 100 list of key influencers in technology in 2017. She was invited as a Civic Leader by the Obama Foundation Summit for her work in ethical technology. She is a Fellow of the Royal Society of Arts, Google Grace Hopper Scholar and recently gave expert testimony on AI policy to the UK Parliament in the House of Lords.
Kriti was appointed a United Nations Young Leader at the General Assembly in 2018 and is an adviser to the UN Technology Innovation Labs.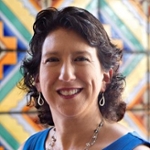 Regent Cecilia V. Estolano
Cecilia V. Estolano is a leading expert on contemporary urban planning issues, with experience in economic and workforce development, land use, environmental equity, and urban revitalization for cities and communities across the country. She has worked directly with public, private, institutional, and nonprofit clients to plan, finance, design, implement, and operate policy-driven programs and projects that promote sustainable solutions tailored for each community.
Cecilia is a Regent of the University of California and has served as President of the California Community College Board of Governors and on many other boards and commissions. She received an A.B. from Harvard-Radcliffe Colleges, an M.A. in Urban Planning from UCLA, and a J.D. from UC Berkeley. Prior to founding Estolano LeSar Advisors in 2011, Cecilia served as CEO of CRA/LA, practiced land use and environmental law while Of Counsel and an Associate at Gibson Dunn & Crutcher, served as Senior Policy Advisor at the U.S. EPA during the Clinton Administration, and served as Environmental Policy Advisor to former L.A. Mayor Tom Bradley.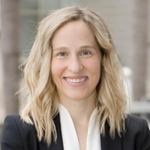 Prof. Leah Litman
Prof. Leah Litman researches and writes on constitutional law with a particular focus on federalism and federal post-conviction review. Her scholarship focuses on how the interactions between federalism and the separation of powers, in practice, have implications for constitutional substance, constitutional interpretation, and procedural justice, particularly in the area of criminal law. Her recent work has appeared or will appear in the California Law Review, Michigan Law Review, the Virginia Law Review, the Duke Law Journal, the Northwestern Law Review, and the Federal Sentencing Reporter as well as several online journals.
After graduating from the University of Michigan Law School, she clerked for Judge Jeffrey S. Sutton on the U.S. Court of Appeals for the Sixth Circuit and Justice Anthony M. Kennedy on the U.S. Supreme Court. Following her clerkships, she worked at Wilmer Cutler Pickering Hale and Dorr LLP, where she specialized in appellate litigation. Prof. Litman was also a Climenko Fellow & Lecturer on Law at Harvard Law School and received one of the inaugural HLS Student Government Teaching & Advising Awards. Prof. Litman maintains an active pro bono practice. She is part of the litigation team in Garcia v. United States, one of the challenges to the rescission of the DACA program, for which the team was recognized as California Lawyers of the Year. In the Supreme Court, she was recently on the merits briefs in Hernandez v. Mesa and an amicus brief in Beckles v. United States.