Back to Top
Deportation Defense Externship in the Bay Area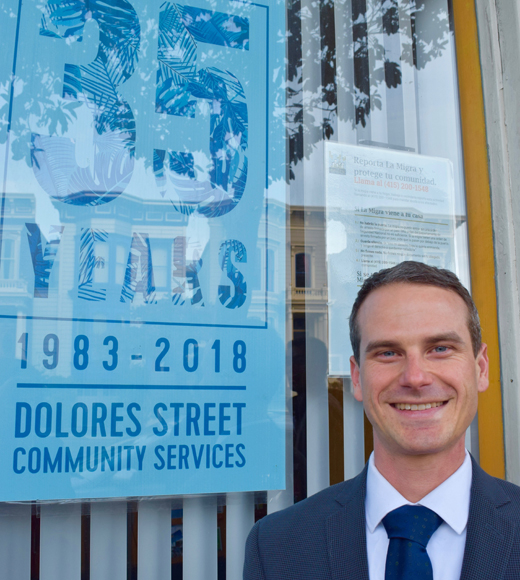 This past spring semester, I served as an extern with the Dolores Street Community Services (DSCS) in San Francisco. I worked in the Deportation Defense & Legal Advocacy Program, providing support to the DSCS legal team in deportation defense cases. My duties included developing applications for immigration relief, assisting in the drafting of briefs for cases in immigration court, participating in training on immigration law, and providing legal research.
One of the main reasons I decided to pursue this externship was to increase my experience in deportation defense. Working at DSCS gave me the opportunity to build my substantive knowledge of the law, as well as my experience with immigration court procedures and case strategy. It also provided me with insight on the realities of working at a deportation defense provider. I saw the challenges organizations face in terms of resource allocation, and learned how to manage conflicting priorities. Being in the office full-time gave me a good sense of what my practice will be like in the future.
The DSCS Deportation Defense & Legal Advocacy Program is involved in systemic advocacy efforts, both locally and nationally. This advocacy work is done in collaboration with DSCS's own community organizing programs, as well as through partnerships with third-party organizations who work to organize communities impacted by unjust policies.
I was very impressed with the level of sophistication and organization of the immigrant rights' advocacy community in the Bay Area. It was inspiring to work with such knowledgeable and passionate individuals, and to witness how well advocates are responding to threats to the immigrant community. Through my participation in local advocacy efforts, I saw first-hand the impact that community organizing and movement building work provides in advancing progressive policies and empowering marginalized communities. This externship helped me better understand the immigrant rights landscape in the Bay Area, and inspired me to think about ways to aid those struggling for social justice.
My experience with DSCS further cemented my commitment to working in collaboration with community organizers and in support of social movements, and I am thrilled to have recently received a UCI Leverage Fellowship, which will allow me to continue working at DSCS. Such an opportunity would not be possible without the UCI Law externship program.
For students considering externing at DSCS, or in immigration legal services, I recommend they seek out opportunities to develop both practical skills and substantive knowledge of immigration law. UCI Law has excellent course offerings in these areas that helped me prepare for this externship. In particular, my experience in the Immigrant Rights Clinic helped me enter this externship with not only practical skills and substantive knowledge, but with critical insights into the work that DSCS does. Students interested in this area of the law have amazing opportunities at UCI Law. Take advantage of them!
For more information on externships at UCI Law, visit here.