Back to Top
Summer Work Experience - Educating Immigrant Domestic Abuse Survivors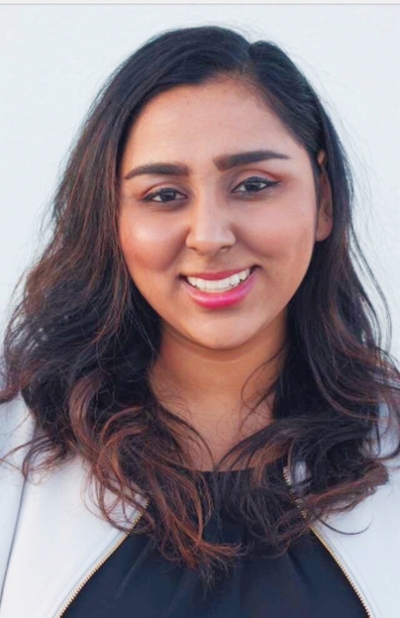 By Nafisa Ahmed 2L
This summer, I received the Fran Kandel Public Interest Fellowship from The Women Lawyers of Los Angeles (WLALA). This public interest grant allows law school students to work with an organization to develop and implement a project that benefits underrepresented populations in the greater Los Angeles area.
With the guidance and supervision of immigration attorneys at the Los Angeles chapter of the Council on American Islamic Relations (CAIR), I created informational pamphlets and presented "Know-Your-Rights" seminars. I designed these events for immigrant women who are domestic violence survivors. While I initially planned to target the Arab and South Asian community, I eventually decided to reach out to a broader demographic. I was able to get my materials translated into three different languages: Arabic, Bangla, and Urdu, and I did an entire presentation in Spanish at one of the events.
I conducted four seminars in total. The first was at a mosque in Rowland Heights, my hometown. The others included a Bengali community center in downtown Los Angeles, and two in Pomona, including at the House of Ruth. I also dropped off copies of my materials with the South Asian Helpline Referral Agency (SAHARA), and CAIR can use my materials for future Know-Your-Rights events. 
By undertaking this project, I was able to educate the community of the immigration remedies available for domestic violence survivors. I was also able to raise awareness of domestic violence in general - many people were unaware about the different types of abuse that exist. I was able to expand on my project and help guide the immigrant community to resources for other problems they may experience.
This project and fellowship proved to be the perfect transition into my 2L year. I am participating in the Domestic Violence Clinic, where I can work on the various applications and cases I was just advocating for this past summer. This project solidified my interest in family law; I would love to continue to work in this area and further advocate on behalf of vulnerable populations in our society.