Back to Top
Student Perspective: Helping a Sudanese refugee through IRAP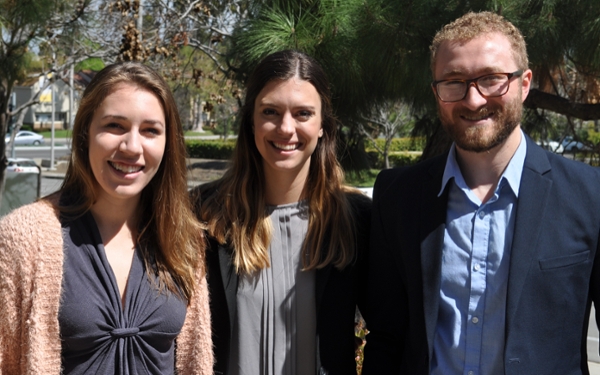 For the past year, we have had the privilege of working on a case, pro bono, through the International Refugee Assistance Project (IRAP).
IRAP matches law student volunteers with supervising attorneys and clients seeking permanent admission into the United States as refugees. Our client, a Sudanese refugee currently living in Cairo with his wife and young son, contacted IRAP after, in 2016, the United States Citizenship and Immigration Service (USCIS) improperly denied his application and designated him ineligible for resettlement in the United States. His experience, unfortunately, is not uncommon — displaced persons rarely have the benefit of legal counsel to help them navigate the incredibly complex resettlement process. That is why IRAP's services are so important; with the help of counsel, our client was able to effectively communicate his story in a successful administrative appeal, resulting in reconsideration of his application for resettlement in the United States.
Drafting our client's successful appeal was an opportunity to hone the skills we have learned in the classroom at UCI Law. We spent the first weeks of the project conducting intensive client interviews, hoping to better understand the frustratingly vague rationale USCIS gave in denying our client's application for resettlement. Then, while balancing our summer jobs, we researched the legal standard for the appeal, contacted experts, filed Freedom of Information Act (FOIA) requests, drafted our client's declaration, and wrote an appeal that emphasized the tragic reasons our client qualifies for resettlement in the United States and the mistakes USCIS made in rejecting his application. All of this took place as the litigation surrounding the Muslim Ban unfolded, which carried potentially devastating implications for our client and his family.
Our client's appeal was a success, but he still faces an uphill battle before his application for resettlement is granted - which could take years. Next, our client must re-interview with the Department of Homeland Security, a stressful process that requires the discussion of unimaginably painful memories. We will help him prepare for his interview so he can best tell his story in spite of the incredibly intimidating environment. In the meantime, we have filed formal and informal administrative appeals to contest USCIS's withholding various documents in response to our FOIA appeal.
This work has been an invaluable experience for all of us while reaffirming our commitment to public service. Our client has been an inspiration in the face of hardship. He allowed us to tell this story in hopes of inspiring other students to join IRAP and help other refugees overcome a system of application for resettlement that is stacked against them.