Back to Top
IPAT Clinic Helps Film Debut at Sundance Film Festival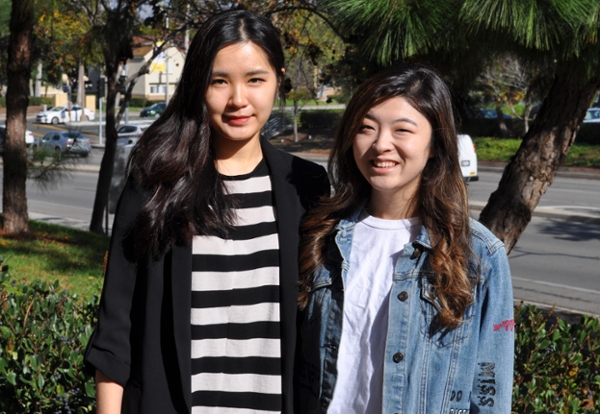 A documentary detailing the life and work of Japanese artist and writer Yayoi Kusama debuted this month at the Sundance Film Festival, thanks in part to the work of UCI Law's Intellectual Property, Arts and Technology Clinic (IPAT).
IPAT students performed a fair use analysis for all content related to the film, Kusama-Infinity. The fair use doctrine allows use of copyrighted material without permission or payment, when done for certain socially valuable uses such as criticism and commentary, education, or news reporting. For several years, IPAT students advised director/producer Heather Lenz and producer Karen Johnson, reviewing numerous clips, pointing out which uses would be problematic, and helping Lenz and Johnson determine how to make fair use responsibly and safely.
Kusama-Infinity is the first film IPAT has helped clear to appear at the annual film festival in Park City, Utah. Last week, Magnolia Pictures acquired the U.S. rights to the film.
"Working with the UCI Law clinic was a godsend for an indie documentary like ours," Johnson said. "Without this type of advice and pro bono support we would have had a much more difficult time making the film, and might not have even been able to. We're extremely grateful to Professor Jack Lerner and his students."
Jianna Yun 2L, IPAT project leader, helped get the film across the finish line. "This was challenging because our legal analysis potentially could have hampered the artistic senses of our clients," said Yun, "but Professor Lerner taught us ways to collaborate with our clients in innovative ways and understand where they were coming from as filmmakers and not lawyers."
Building a rapport with the clients was a critical learning experience for the students. The two sides communicated with each other weekly, sometimes during weekends and days off, and the students routinely met arduous deadlines.
"In the beginning I was a bit nervous to have real clients, and the most challenging part was learning to be flexible when things were needed quickly or something did not go according to plan," said Karen Shin 2L, IPAT project leader. "Over time I became more confident when it came to giving advice and communicating with our clients, thanks in large part to Professor Lerner's assistance."
"It was nerve-wracking at first because I did not want to mess up and wanted to please our clients; however, I learned that we sometimes had to be the bearer of bad news in order to help our clients stay on solid legal ground," Yun said. "It was incredibly rewarding to learn how to be a zealous advocate for my clients while hewing closely to the substantive law governing the issues we faced during the project."
Since its founding in 2014, IPAT has worked continuously with documentary filmmakers as well as advocating for the documentary and independent filmmaking community in regulatory filings and amicus briefs. Kusama-Infinity provided a unique challenge, however, due to the film's extensive use of rare archival materials.
"The film presents wall-to-wall commentary on and analysis of art, culture, and history, and therefore there are many complex layers involving copyright," said Prof. Jack Lerner, director of IPAT. "To do this work, our students need to know both the law and film industry practices, and need to be able to communicate that clearly to our clients."
"We were incredibly honored to work on this important film, which will compel critics and historians to reexamine the evolution of modern art over the last seventy years," Lerner added.
IPAT students appreciate working directly with clients, and making a tangible difference in the client's life.
"I've worked at law firms before, but nothing truly compares to what I've experienced in IPAT," Yun said. "This was the first time that I ever spoke directly with clients while managing multiple projects and deadlines; it was by far the most rewarding experience as a law student. I'm thankful to be part of a project that empowered independent filmmakers to achieve their dreams."
"It's a great learning experience for the students, who are also providing a great public service to the community—none of our clients would have been able to afford the detailed analysis we provide," Lerner said.
IPAT is one of eight core clinics at UCI Law. Students in IPAT work to protect civil liberties and support innovation in the digital age by advising and representing clients on a range of matters dealing with copyright, patent, privacy and media law, among other areas. Clients include artists, entrepreneurs, filmmakers, nonprofits, policy makers, and others. In 2016, the Clinic won a California Lawyer Attorney of the Year award for its work on behalf of filmmakers and authors.