Back to Top
IPAT Clinic helps secure broader DMCA exemptions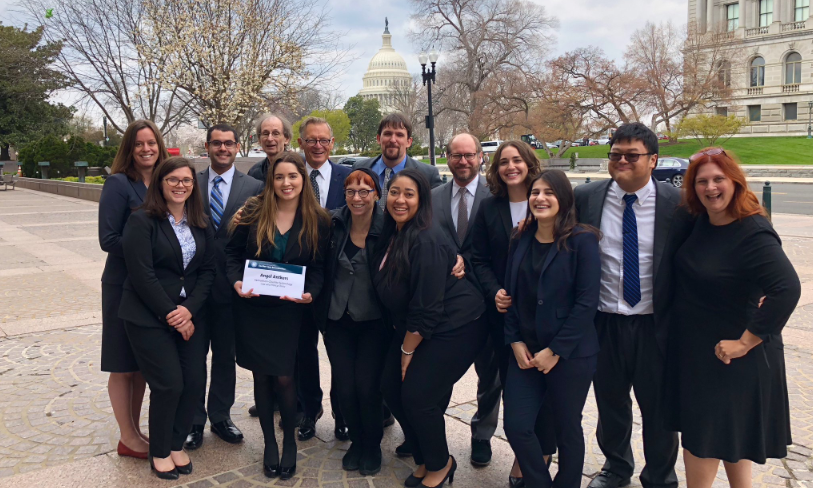 In another win for independent filmmakers, the award-winning UCI Law Intellectual Property, Arts and Technology Clinic directed by Prof. Jack Lerner, joined by co-counsel Donaldson + Callif, secured a renewal and modification of an exemption to the Digital Millennium Copyright Act (DMCA) to include fair use exemptions for fictional and narrative filmmakers. The Library of Congress ruling on October 26, 2018 renewed the existing exemption, which only applied to documentary filmmakers, and modified it so that fictional/narrative filmmakers also have their fair use rights restored where making fair use of content "for parody or its biographical or historical significant nature." Without these exemptions, non-documentary filmmakers could not obtain content from DVDs, Blu-ray, and other encrypted media without fear of criminal liability, seriously burdening their ability to make fair use. The Clinic represented a coalition of major independent filmmaking organizations in the effort, led by the International Documentary Association, Film Independent, and Kartemquin Films.
Author groups are celebrating because the Librarian of Congress also modified an exemption to allow authors nationwide to access content from encrypted media for use in multimedia e-books. The previous exemption was limited to authors "offering film analysis." Now, any non-fiction author will be able to use the exemption, greatly improving their ability to make fair use. The IPAT Clinic, together with co-counsel the Samuelson-Glushko Technology Law & Policy Clinic at Colorado Law, represented major author groups including Authors Alliance, the American Association of University Professors, the Organization for Transformative Works, and the Interactive Fiction Technology Foundation.
"It's a great day for fair use," Prof. Lerner said. "These new nationwide exemptions represent major breakthroughs in fair use rights for creators. I am incredibly proud of our UCI Law students, the amazing organizations who worked hard on this effort, our brilliant co-counsel teams at Donaldson + Callif and Colorado Law, and the allies and fellow travelers who came together to make this happen. Our passionate, inspiring clients and partners deserve endless thanks."
The IPAT Clinic is a leading advocate for the fair use rights of creators. In 2016, the Clinic won a California Lawyer Attorney of the Year award for its work seeking DMCA exemptions on behalf of authors and filmmakers.
The Final Ruling from the U.S. Copyright Office and Library of Congress was published today.
See the Donaldson + Callif press release here.
Contact Information
Jack Lerner
Clinical Professor of Law, Director of UCI Law Intellectual Property, Arts and Technology Clinic
(949) 824-7684 
jlerner@law.uci.edu