Ann Southworth
Professor of Law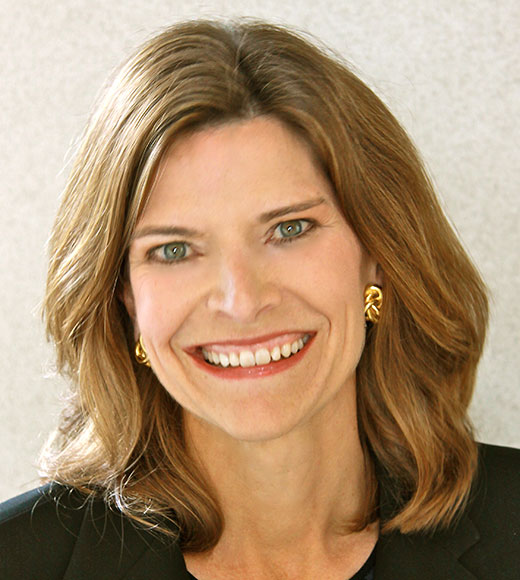 Expertise:
Legal profession, professional responsibility, and cause lawyers
Background:
Professor Southworth teaches and writes on the legal profession and lawyers who serve causes, with an emphasis on lawyers' norms, professional identities, practices, organizations, and networks.  She participated in designing UC Irvine School of Law's required first year course on the American legal profession, and is the co-author, with Catherine Fisk, of an interdisciplinary textbook, The Legal Profession.  She has published numerous articles on civil rights and poverty lawyers, lawyers involved in national policy-making, and advocates for conservative and libertarian causes, as well as a book on the conservative legal movement, Lawyers of the Right: Professionalizing the Conservative Coalition.  Her current research interests include the discourse, resources, strategies and networks of public interest law organizations and their lawyers. Most recently, she is studying lawyers and organizations involved in campaign finance litigation in the Roberts Court.
Prior to joining the founding faculty at UC Irvine School of Law, she was a law professor at Case Western Reserve and an affiliated scholar at the American Bar Foundation.  She has been a visiting professor at Harvard and UCLA. She clerked for Judge Stanley A. Weigel and practiced at Morrison & Foerster, the Lawyers' Committee for Civil Rights Under Law, and the U.S. Department of Justice.  She received her B.A. and J.D. degrees from Stanford University.
Prior Courses:
Legal Profession I & II, Professional Responsibility, Cause Lawyers seminar, Legal Profession seminar, Civil Procedure
The Consequences of Citizens United: What Do the Lawyers Say? 

93 

Chicago-Kent Law Rev.

 

101

 (forthcoming 2018)) (article for invited symposium). 
Lawyers and the Conservative Counterrevolution, 

Law and Social Inquiry

 (forthcoming 2018). >
Elements of the Support Structure for Campaign Finance Litigation in the Roberts Court, 

Law and Social Inquiry

 (forthcoming 2018) 
The American Legal Profession in the New Millennium: Out of Many, One? (with Carroll Seron, Scott Cummings, Anna Raup-Kounovsky, Rebecca Sandefur, Steven Boutcher, in Lawyers in the 21st Century (eds. Richard Abel, Ulrike Shultz, Ole Hammerslev, Hilary Sommerland) (Hart) (forthcoming 2018) 
Our Fragmented Profession, 30 

Geo. J. Legal Ethics

 431 (2017)
Ann Southworth, Bryant Garth & Catherine Fisk, Some Realism about Realism in Teaching about the Legal Profession, in 1 

The New Legal Realism: Translating Law-and-Society for Today's Legal Practice

 74 (Elizabeth Mertz, Stewart Macaulay & Thomas W. Mitchell eds., 2016).

Ann Southworth & Catherine L. Fisk

,

The Legal Profession: Ethics in Contemporary Practice

(2014).
Ann Southworth, What is Public Interest Law? Empirical Perspectives on an Old Question, 62

DePaul L. Rev.

493 (2013).
Ann Southworth, Anthony Paik & John P. Heinz, Lawyers in National Policymaking,inThe Paradox of Professionalism: Law and the Possibility of Justice 220 (Scott Cummings ed., 2011).
Ann Southworth, Students Need to Learn About The Profession They're Joining,

A.B.A. J. Legal Rebels

, Oct. 15, 2009.

Ann Southworth, 

Lawyers of the Right: Professionalizing the Conservative Coalition (2008).
Jan. 5. 2018
Discussion Group Participant, "Professional Identity Development Tools to Help Law Students Meet the Needs of Today's Clients," AALS Annual Meeting 2018, San Diego, CA
October 17, 2017 
The Consequences of Citizens United: What Do the Lawyers Say? ITT Chicago-Kent College of Law, Symposium on the Supreme Court and American Politics
June 19, 2017
The American Legal Profession in the New Millennium: Out of Many, One? 

(with Scott Cummings and Carroll Seron), Mexico City, Mexico

June 2, 2017
Co-Host/Organizer, "Legal Education: The State of the Art," Inaugural conference of UCI Center for Empirical Research on the Legal Profession (CERLP), UC Irvine School of Law
Feb. 24, 2016
Featured Speaker, Public Interest Lawyering in the U.S. and Beyond symposium, Indiana University Maurer School of Law