Sung Eun (Summer) Kim
Professor of Law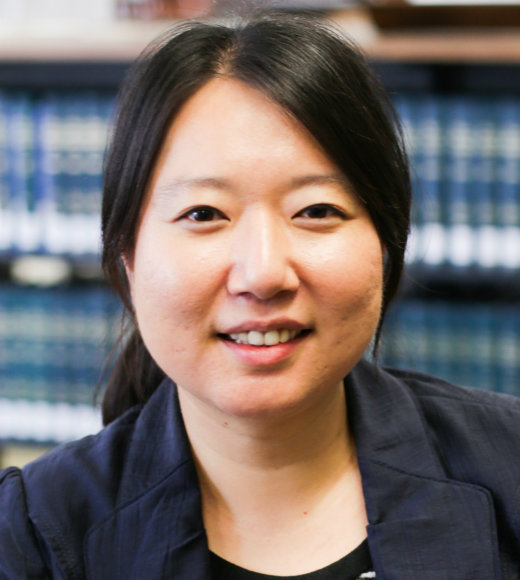 Expertise:
Corporate law, corporate finance, financial regulation, contracts
Background:
Summer Kim is Professor of Law at the University of California, Irvine, School of Law. Professor Kim's primary research and teaching interests are in corporate law, corporate governance, financial regulation and contracts. Her scholarship examines how legal and market structures create and deepen inequities in our society, and her work aims to close these gaps.
Her recent paper, Corporate Long Arms, explains how states like California and New York can serve as a laboratory for innovation and experimentation in corporate law, relying on a little known but powerful "long arm" provision contained in the states' corporate codes. This paper was selected for reprinting in the Corporate Practice Commentator (CPC), a periodical edited by Professor Bob Thompson of Georgetown Law which brings reliable information to readers on recent developments in corporate law. Professor Kim's commentary and writings on the recent California bills which mandate greater diversity on the boards of California-headquartered corporations explains how these bills are an example of the state's valid exercise of its corporate long arm power.
Another pair of recent papers, Typology of Public-Private Equity and De-Democratization of Firms, examines the decision of private equity funds to go public and its implications for retail investors and corporate democracy. Typology of Public-Private Equity was reprinted in the Securities Law Review, an anthology edited by Professor Don Langevoort of Georgetown Law that organizes and republishes eight to 10 securities law articles published during the previous year.
Professor Kim's current research projects focus on the consumer role in the governance of contemporary firms and the relationship between emerging technologies and corporate law, governance, and practice. Professor Kim was a visiting scholar at the University of Illinois' Coordinated Science Laboratory in Spring 2019, and was invited to join the program committee of Cryptoeconomic Systems, a journal and conference series launched by MIT Media Lab's Digital Currency Initiative. With funding support from the Office of Research, Professor Kim developed a new course, Corporate Law and Practice in the Intelligence Age, which she has taught at UC Irvine and at the Indiana University Maurer School of Law (Spring 2021).
Professor Kim will be joining Professor Cynthia Williams of Osgoode Hall Law School of York University and Professor D. Gordon Smith, Dean and Woodruff J. Deem Professor of Law of BYU Law School as a co-author of the popular teaching casebook, Business Organizations: Cases, Problems & Case Studies (5th edition, Wolters Kluwer, expected 2022).
Professor Kim is also the inaugural Faculty Director of the Korea Law Center and has served in this role since 2016. The mission of the Korea Law Center is to promote practical solutions to problems arising at the intersection of U.S. and Korean laws. The Korea Law Center has facilitated important comparative discussions across diverse topics ranging from constitutional law to business law. In recognition of her service to the Korean community, Professor Kim received the Trailblazer Award from the Orange County Korean American Bar Association (OC KABA) in 2016.
Prior to law teaching, Professor Kim practiced law at Kirkland & Ellis and Shearman & Sterling, where she specialized in the areas of debt finance and capital markets. She received her J.D. from Harvard Law School and her B.A. in Economics, summa cum laude, from Seoul National University. She is a member of the New York and California bars. 
Tracing the Diverse History of Corporate Residual Claimants,

95 S. Cal. L. Rev. Postscript 43

(2022)
Mandating Board Diversity,

97 Ind. L. J. Supp. 31

(2021)
Tabellion: Secure Legal Contracts on Mobile Devices, Proc. ACM Int. Conf. Mobile Systems, Applications and Services (MobiSys) (2020) (with Saeed Mirzamohammadi, Yuxin (Myles) Liu, Tianmei Ann Huang, Ardalan Amiri Sani, and Sharad Agarwal)
De-Democratization of Firms,

9 Harv. Bus. L. Rev. 323

(2019)
Corporate Long Arms,

50 Ariz. St. L. J. 1067

(2018)
Fostering Private Equity Using a Law-First Approach,

13 Asian J. Comp. L. 119

(2018)
Dec. 15, 2021
Panelist (Balancing Innovation with the Consumer Interest), International Conference on Information Systems (ICIS) 2021 Conference
Sept. 3, 2021
Panelist (Panel on AI, Public Policy, and Corporate Social Responsibility), UC Santa Barbara 2021 Responsible Machine Learning Summit
Oct. 1, 2021
Panelist, Mandating Corporate Diversity, The 28th Annual Conference International Association of Korean Lawyers (IAKL)
July 22, 2021
Presenter, "Lessons from Corporate Personhood for the Intelligence Age" KAIST Korea Policy Center for the Fourth Industrial Revolution (KPC4IR) Seminar
July 8, 2021
Presenter, Mandating Corporate Diversity, 2021 K-Law Forum, Online
Jan. 2, 2020
Presenter, "Digital Transformation and Corporate Law", Rising Tensions Among Corporate Stakeholders, 2020 AALS Annual Meeting in Washington D.C.
Dec. 12, 2019
Speaker, Lessons from Corporate Personhood for the Intelligence Age, San Diego Blockchain Forum, UCSD Rady School of Management, La Jolla, CA
Oct. 2019
Presenter, "Lessons from Corporate Personhood for the Intelligence Age," Cryptoeconomic Systems Summit, MIT, Cambridge, MA
Aug. 2019
Conference organizer and presenter, "Consumer Primacy Alternative," 2nd Trans-Pacific Business Law Dialogue, Irvine, CA
June 2019
Session chair and presenter, "Consumer Primacy Alternative," IFABS 2019 Corporate Finance Conference, Angers, France
June 2019
Invited Speaker, "Consumers and Corporate Governance," Seoul National University Center for Distributive Justice, Seminar, Seoul, Korea
May 2019
Presenter, "Consumer Primacy Alternative," Corporate Social Responsibility Across the Atlantic, Boston, MA
March 2019
Presenter, "Consumers as Owners," 3rd Tulane Corporate and Securities Law Conference, New Orleans, LA
March 2019
Presenter, "Consumers as Owners," BYU Winter Deals Conference, Park City, UT
Feb. 2019
Presenter, "Consumers as Owners," Corporate Law Teachers Association Conference, Auckland, New Zealand
Feb. 2019
Presenter, "Consumers as Owners," Financial Law Amity Symposium, Centre For Banking & Finance Law, National University of Singapore, Singapore
Nov. 2018
Presenter, "De-democratization of Firms," Dynamics of Inclusive Prosperity Conference, Erasmus University Rotterdam, Rotterdam, Netherlands
Oct. 2018
Presenter, "De-Democratization of Firms," UC Davis School of Law Faculty Workshop
Oct. 2018
Presenter, "De-Democratization of Firms," Sixth Annual Workshop for Corporate & Securities Litigation, University of Richmond School of Law
July 16, 2018
Presenter, "Corporate Long Arms," Pioneering a Trans-Pacific Vision in Corporate Law and Capital Market Law, Seoul National University
May 2018
Presenter, Corporate Long Arms, 28th Annual Meeting of the American Law and Economics Association, May 11-12, 2018 at Boston University School of Law
March 2018 
Presenter, De-Democratization of Firms, Tulane Corporate and Securities Law Conference, Tulane University Law School, New Orleans, LA
March 2018 
Presenter, De-Democratization of Firms, 2018 BYU Winter Deals Conference, BYU School of Law, Park City, UT
Feb. 2018
Presenter, De-Democratization of Firms, Workshop on Industrial Organization and Corporate Welfare, UC Irvine Economics Department, Irvine, CA
Jan. 4, 2018
Presenter, "Fostering Private Equity Using a Law-First Approach", Emerging Voices in Securities Regulation, 2018 AALS Annual Meeting in San Diego, CA
Jan. 5, 2018
Presenter, "Corporate Governance Structures of Public-Private Equity", Offering, Selling, and Trading Securities: New Perspectives, 2018 AALS Annual Meeting in San Diego, CA