Bryant Garth
Distinguished Professor of Law Emeritus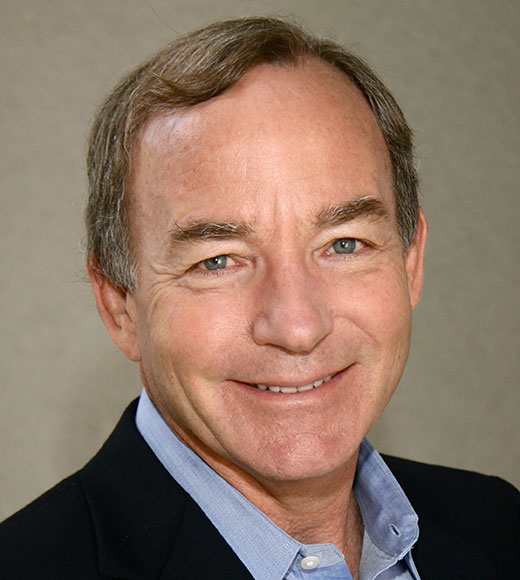 Expertise:
Legal profession, globalization, dispute resolution
Background:
Bryant Garth comes to UCI after a number of administrative positions. Most recently, he served as Dean of Southwestern Law School from 2005 until 2012. Before coming to Southwestern, he was Dean of the Indiana University-Bloomington School of Law (1986-90) and Director of the American Bar Foundation (1990-2004).
His scholarship focuses on the legal profession, the sociology of law, and globalization. Two of his books co-authored with Yves Dezalay, Dealing in Virtue (1996) and Asian Legal Revivals (2010), were given the Herbert Jacobs Award from the Law and Society Association as the best books in the field of Law and Society published that year. He also served as co-editor of the Journal of Legal Education from 2011-14.
He is on the Executive Coordinating Committee of the "After the J.D." project, the first longitudinal study of the legal profession, and chairs the advisory committee of the Law School Survey of Student Engagement (LSSSE).
Yves Dezalay and Bryant G. Garth, "International Commercial Arbitration: The Creation of a Legal Market," in Schultz, T. and F. Ortino, The Oxford Handbook of International Arbitration. (Oxford University Press).
Yves Dezalay and Bryant G. Garth, "'Legal Theory,' Strategies of Learned Production, and the Relatively Weak Autonomy of the Subfield of Learned Law," in Justin Desautels-Stein and Christopher Tomlins eds., Cambridge Companion to Contemporary Legal Thought (Cambridge University Press, 2018).
Bryant G. Garth, "One Window into the State of Insiders' Arbitration Scholarship: A Review of Practicing Virtue: Inside International Arbitration," Journal of World Investment and Trade 19: 155-64 (2018).
Bryant G. Garth, "Issues of Empire, Contestation, and Hierarchy in the Globalization of Law," in Moshe Hirsch and Andrew Lang, eds., Handbook on the Sociology of International Law (Edward Elgar Publishing, 2017).
Bryant G. Garth, "Notes on the Future of the Legal Profession in the United States: The Key Roles or Corporate Law Firms and Urban Law Schools," Buffalo Law Review 65: 287-328 (Mitchell Lecture Symposium, 2017).
Elizabeth Mertz and Bryant G. Garth, "Introduction: New Legal Realism at Ten Years and Beyond," University of California-Irvine Law Review 6: 121-37 (Symposium 2017).
Bryant G. Garth, "Corporate Lawyers in Emerging Markets," Annual Review of Law and Social Science 12: 441-457 (2016).
Yves Dezalay and Bryant G. Garth, "'Lords of the Dance' as Double Agents: Elite Actors In and Around the Legal Field," Journal of Organizations and Professions 3 (2): 188-206 (2016).
Jan. 5, 2019: 
Moderator, Comparative Law - Comparative Constitutional Law, Judicial Politics and the Evolving Role of Constitutional Courts, 2019 AALS Annual Meeting, New Orleans, LA
Jan, 3. 2018
Speaker, "Empirical Studies on Legal Education and the Legal Profession: Framing an Agenda for the Work to Come," AALS Annual Meeting 2018, San Diego, CA
June 2, 2017
Co-Host/Organizer, "Legal Education: The State of the Art," Inaugural conference of UCI Center for Empirical Research on the Legal Profession (CERLP), UC Irvine School of Law
April 2, 2014:
Chancellor's Chair Lecture on "Legal Education Reform, Legal Globalization, and the American Dream," UCI Law