Back to Top
Vice Dean Bryant Garth Retires from UCI Law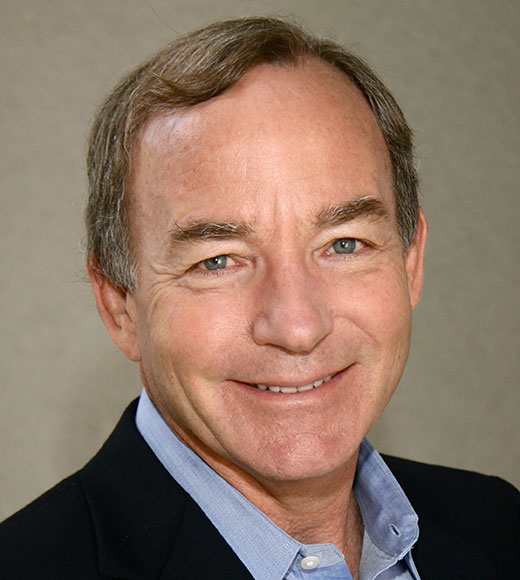 IRVINE, Calif. (July 3, 2019) — Vice Dean and Distinguished Professor of Law Bryant Garth – a pillar in the legal academy – has retired from UCI Law, effective June 30, 2019. He will remain affiliated with the university as Professor Emeritus of Law and Co-Director of the UCI Law Center for Empirical Research on the Legal Profession (CERLP).
Garth arrived at UCI Law in July 2012 after holding a number of prominent deanship and leadership positions in academia. Prior to joining the UCI Law faculty, he served as Dean of Southwestern Law School from 2005 until 2012. Before coming to Southwestern, he was Dean of the Indiana University-Bloomington School of Law (1986-90) and Director of the American Bar Foundation (1990-2004).
Garth's research, scholarship and teaching focuses on the legal profession, the sociology of law, and globalization. Two of his books co-authored with Yves Dezalay, Dealing in Virtue (1996) and Asian Legal Revivals (2010), received the Herbert Jacobs Award from the Law and Society Association as the best books in the field of Law and Society published that year. He also served as co-editor of the Journal of Legal Education from 2011-14.
Since 2016, Garth has served as co-director of CERLP. The center plays an active role in connecting UCI Law with the local, regional, national and global community of lawyers and legal scholars dedicated to advancing legal education and the legal profession. CERLP also hosts an annual conference on campus, inviting leading scholars from across the globe to assess key issues in legal education and the legal profession.
Garth is on the Executive Coordinating Committee of the "After the J.D." project, the first longitudinal study of the legal profession, and chairs the advisory committee of the Law School Survey of Student Engagement (LSSSE).
Earlier this year, Garth won the 2019 Law and Society Association Harry J. Kalven Jr. Prize, which recognizes a body of scholarly work "that has contributed most effectively to the advancement of research in law and society."
Recently, he delivered a standing-room only lecture on access to justice at the Escola da Magistratura do Estado do Rio de Janeiro as the school's first-ever Distinguished Professor Guest. Later this year, Garth will consult in the establishment of the school's new research center, which will be named in his honor. In addition to his role in Brazil, Garth will remain an active researcher, continuing work on several book projects, including one with Yves Dezalay on corporate law firms, legal education and globalization in Asia.
Garth graduated with a B.A., magna cum laude, with highest honors in American Studies, from Yale University in 1972. He earned a J.D. in 1977 from Stanford Law School, where he was editor-in-chief of the Journal of International Studies. He clerked for Judge Robert Peckham of the U.S. District Court, Northern District of California. He also earned a Ph.D., European Doctorate in Law, in 1979 from the European University Institute in Florence, Italy. He is proficient in four foreign languages, and a member of the California and Indiana bars.
"Bryant has been instrumental in helping to build the special and remarkable community we have here at UCI Law, as well as shaping law and society throughout the legal academy," said Dean L. Song Richardson. "He has been an indispensable partner and I have greatly appreciated his work with me as Vice Dean. His contributions to the legal academy and profession are monumental."
Garth will be succeeded as Vice Dean at UCI Law by Professor of Law Christopher Whytock.
About UCI Law
The University of California, Irvine School of Law is a visionary law school and provides an innovative and comprehensive curriculum, prioritizes public service, and demonstrates a commitment to diversity within the legal profession. UCI Law students have completed more than 90,000 hours of pro bono work in the past decade. Forty-five percent of UCI Law's graduates are students of color. The collaborative and interdisciplinary community at UCI Law includes extraordinary students, world-renowned faculty, engaged alumni, and enthusiastic supporters. More information on UCI Law is available here. Please follow us on Twitter and Instagram @ucilaw and SnapChat: ucilaw.
Media Contact:
Colleen Taricani
Assistant Dean for Communications
949-824-3063
ctaricani@law.uci.edu