Back to Top
Conference Participants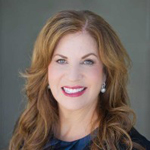 My experience in the field of products liability began with a 1984 case against the manufacturer of a hot air balloon that crashed on a Fresno race track, injuring dozens of people and killing numerous horses. Nearly 30 years later, my firm—which I head with my partner, John Thornton—has grown significantly in size and scope. Andrews & Thornton has represented tens of thousands of clients nationwide in mass torts products liability litigation, and we currently specialize in advocating for consumers and advancing the claims of those harmed by dietary supplements, pharmaceutical products, and compounded drugs.
Andrews & Thornton has long appreciated the importance of having an online presence. Blogging provides an additional and highly accessible avenue for professional networking and client and consumer outreach. According to the American Bar Association, "a good number of blogs are providing valuable, meaningful content for Web users, and lawyers (and their blogs) are a big part of this content revolution."
I look forward to communicating my firm's expertise and services to a wider online audience and using the "legal blogosphere" as a forum for building long-lasting professional relationships.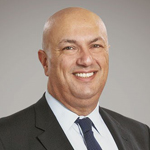 Khaldoun Baghdadi has been with the firm for 20 years. In 2016, he was part of the trial team in the Pinnacle hip implant litigation trial which resulted in a total verdict in excess of $1 billion dollars.
He has dedicated his career to being a trial lawyer, helping people who need and deserve an advocate. He has served as lead trial counsel in cases throughout the State of California.
Khaldoun has handled matters ranging from wrongful death, defective products, insurance disputes, medical negligence, and public transit injuries. Khaldoun has also prosecuted medical device defect and class action claims in courtrooms around the country.
Since 2009, Khaldoun has been named a Northern California Super Lawyer®. In addition, Khaldoun is AV – Pre-Eminent rated by Martindale Hubbell, signifying the highest peer review mark for ethics and standards of practice. His AVVO professional rating is 10.0 – Superb, reflecting the highest rank available.
Khaldoun served an adjunct instructor teaching trial advocacy at the University of California, Berkeley School of Law. He also served as an adjunct professor at the University of California, Hastings College of the Law. He has also served as an instructor on trial technique, deposition practice and lawyering skills for the National Institute of Trial Advocacy.
Active in the courtroom and the community, Khaldoun served the City of San Francisco by way of Mayoral appointment to the San Francisco Human Rights Commission. In 2006, he was elected chair of that body.
Khaldoun graduated cum laude from the University of California, Irvine, and obtained his law degree from UC Hastings College of the Law.
He lives in San Francisco with his wife and two children.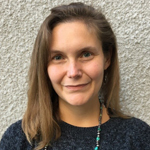 Caitlin Bellis is the clinical fellow with the UCI Immigrant Rights Clinic. Prior to joining the Clinic, Caitlin was a Liman Fellow and then staff attorney at Public Counsel in Los Angeles. There, Caitlin handled removal defense cases for detained clients, helped run the Legal Orientation Program at several detention centers, and co-coordinated the California and the Los Angeles Coalitions for Universal Representation. Caitlin clerked for the Hon. Richard A. Paez of the U.S. Court of Appeals for the Ninth Circuit, and is a graduate of Yale Law School and Reed College.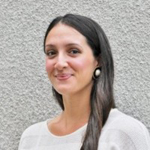 Counsel at Protect Democracy. Before joining Protect Democracy, Jamila served as a law clerk to the Honorable David O. Carter of the U.S. District Court for the Central District of California. During law school, Jamila worked for the ACLU of Southern California's Immigrants' Rights and National Security Projects, and the Washington Lawyers' Committee. She received her J.D. from the University of California, Irvine, magna cum laude and with Pro Bono High Honors.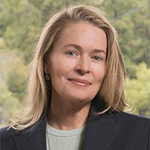 Anne Bloom has a distinguished record of accomplishment in both academia and public interest law. Before becoming the Executive Director of the Civil Justice Research Initiative, she was the Director of Public Programs for Equal Justice Works in Washington, D.C. and Associate Director of the Civil Justice Program at Loyola Law School in Los Angeles. Prior to that, she was Associate Dean for Research and Professor of Law at McGeorge Law School where she taught courses in litigation, law and politics, and public interest law. Before becoming a professor, Anne was a staff attorney at Public Justice in Washington, D.C. She holds both a J.D. and a Ph.D. in political science and has authored many articles on civil justice-related subjects. Her most recent publication is a co-edited volume with David M. Engel and Michael McCann, Injury and Injustice: The Cultural Politics of Harm and Redress (Cambridge University Press, 2018).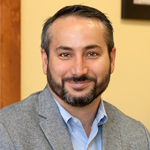 Jed Borghei, through his firm Robins Borghei LLP, works with public water suppliers impacted by environmental contamination to hold accountable those responsible for polluting their water supplies. 
Mr. Borghei serves as co-lead plaintiffs' counsel representing over thirty public water suppliers in the ongoing statewide Coordinated 1,2,3-TCP Cases against the manufacturers and distributors of pesticide products that have caused widespread groundwater contamination in California.  Prior to founding Robins Borghei LLP, Mr. Borghei had the privilege of serving as Counsel to the Presidential Commission on the BP Deepwater Horizon Oil Spill, where he investigated the response of government and industry to the 2010 Gulf Oil Spill.  Mr. Borghei received his B.A. from the College of William and Mary, his M.A. in Philosophy from the City University of New York, and his J.D. from the Georgetown University Law Center.
Helen Boyer (who also goes by HB) is a staff attorney at Public Counsel. HB represents deported veterans who attempt to return legally to the United States. During law school, HB was active in their school's Immigrant Rights and Criminal Justice Clinics, which is where they found their passion for working at the intersection of immigration and criminal law. Previously, HB worked as a removal defense staff attorney at Al Otro Lado and a confidential assistant at the U.S. Department of Education's Office for Civil Rights. HB is a graduate of University of California, Irvine School of Law and American University.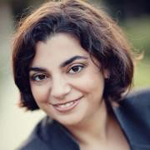 Deputy Public Defender Adriane Bracciale represents half of all the foster youth of Imperial County in juvenile dependency proceedings, helping abused, neglected, and abandoned children with educational rights and advocates for permanent placements and family reunification plans that are in their best interests throughout the dependency process.  Ms. Bracciale is an accomplished litigator and trial attorney who, until very recently, and since law school in 2009, has practiced criminal defense, both as a public defender in Imperial County and in private practice throughout Southern California.  She is a graduate of California Western School of Law.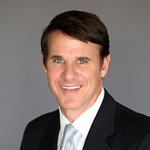 Mr. Bridgford is a successful trial attorney with 35 years of experience and has obtained significant financial awards for his clients in jury trials, judge trials, arbitrations, mediations, appeals and pre-litigation disputes, all as first chair.
Mr. Bridgford also represents individuals and businesses in breach of contracts, business/commercial fraud, construction defect, construction delay, real estate contracts, real estate fraud, and broker/finder actions. He has handled high value estates (beneficiary/trustee disputes), insurance bad faith and coverage, unfair competition, trade secrets/intellectual property, wrongful termination, personal injury, and high value auto accidents. Liability exposure on these cases has ranged from $500,000 to $13.5 billion dollars.
He graduated from Stanford undergrad with a B.A. in Economics and a perfect GPA in 1982 and Stanford Law School in 1985. Before starting his firm, he was an attorney at Paul Hastings, Janofsky & Walker in the firm's Los Angeles and Orange County offices as well as Hamilton & Samuels in Newport Beach. Prior to his work in private practice, he was an extern in the White House Office of Legal Counsel in Washington, D.C.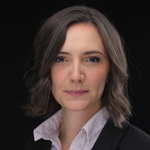 Rebecca Buckley-Stein is the Directing Attorney for California Rural Legal Assistance, Inc's Delano California office. As the Directing Attorney, Buckley-Stein serves the Northern Region of Kern County and primarily focuses her work on impact litigation concerning fair housing, eviction defense, discrimination in K-12 public education, and suspension/expulsion defense for children in Kern County. Buckley-Stein is currently the only attorney in Kern County providing free name and gender change services for LGBTQ+ individuals.
Buckley-Stein graduated from Hampshire College in Amherst Massachusetts with a degree in Women's studies and art. After graduating from Hampshire College she spent several years as a non-profit professional focusing on youth in foster care exiting out of the juvenile justice system. Buckley-Stein earned her J.D. from the Pennsylvania State University School of Law. As a law student, Buckley-Stein was a co-founder of the Penn State Law Veterans and Service Members Legal Clinic and a founding member of the Alternative Spring Break Pro-Bono Program. Buckley-Stein was a Senior Editor on the Journal of Law and International Affairs.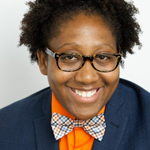 Tamika L. Butler, Esq. is Toole Design's Director of Planning for California and the Director of Equity and Inclusion. In addition to her responsibilities on planning projects, Tamika leads Toole Design's internal efforts to become a more diverse, inclusive workplace that employs people of all backgrounds. This includes collaborating with Human Resources on recruiting and hiring practices, leading trainings for staff, and serving as a resource for colleagues across the country.
Tamika has a diverse background in law, community organizing and nonprofit leadership.  As the Principal of Tamika L. Butler Consulting she focused on shining a light on inequality, inequity, and social justice. She provided consulting, training, and public speaking for a wide range of organizations in the public and private sectors. Recently she was the Executive Director of the Los Angeles Neighborhood Land Trust, a non-profit organization that addresses social and racial equity, and wellness, by building parks and gardens in park-poor communities across Greater Los Angeles. Before that, she was the Executive Director of the Los Angeles County Bicycle Coalition. Prior to leading LACBC, Tamika was the Director of Social Change Strategies at Liberty Hill Foundation, and worked at Young Invincibles as the California Director.
She transitioned to policy work after litigating for three years as an employment lawyer at Legal Aid at Work in San Francisco, CA (formerly Legal Aid Society-Employment Law Center). Tamika previously served on the board of the Alliance for Biking and Walking. She also served as the co-chair of the National Center for Lesbian Rights Board of Directors and served on the board of an affordable housing land trust, T.R.U.S.T. South LA. She currently serves on the boards of the New Leaders Council - Los Angeles and Lambda Literary Foundation and is an advisory board member for Legal Aid at Work's Fair Play for Girls in Sports program. Tamika received her J.D. from Stanford Law School, and received her B.A. in Psychology and B.S. in Sociology in her hometown of Omaha, Nebraska. She currently lives in Leimert Park with her wife Kelly and son Atei.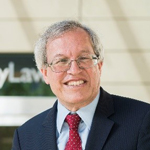 Erwin Chemerinsky became the 13th Dean of Berkeley Law on July 1, 2017, when he joined the faculty as the Jesse H. Choper Distinguished Professor of Law.
Prior to assuming this position, from 2008-2017, he was the founding Dean and Distinguished Professor of Law, and Raymond Pryke Professor of First Amendment Law, at University of California, Irvine School of Law. Before that he was a professor at Duke University from 2004-2008, and from 1983-2004 was a professor at the University of Southern California Law School.
He is the author of eleven books, including leading casebooks and treatises about constitutional law, criminal procedure, and federal jurisdiction.  His most recent books are, We the People:  A Progressive Reading of the Constitution for the Twenty-First Century (Picador Macmillan) published in November 2018, and two books published by Yale University Press in 2017, Closing the Courthouse Doors: How Your Constitutional Rights Became Unenforceable and Free Speech on Campus (with Howard Gillman). He frequently argues appellate cases, including in the United States Supreme Court. 
In 2016, he was named a fellow of the American Academy of Arts and Sciences.  In January 2017, National Jurist magazine again named Dean Chemerinsky as the most influential person in legal education in the United States.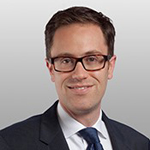 Jeffrey Davidson's trial and appellate practice focuses on high-stakes commercial and insurance coverage matters. Clients have called on him to deliver results in some of their most important disputes.
In a recent trade secret arbitration with $1.8 billion at stake, he obtained a complete defense win on behalf of a major pharmaceutical company. In a recent insurance coverage matter on behalf of a leading corporation, he obtained a $25 million recovery after a contested arbitration hearing. In a third recent matter, he obtained summary adjudication against four insurance companies in a $100-million coverage dispute. Mr. Davidson also litigated one of the foundational cases on the foreign application of U.S. antitrust law, obtaining a ruling eliminating a $3.5 billion claim shortly before trial.
Mr. Davidson also has served as national coordinating counsel for personal injury claims arising out of the largest product recall in history. He is also representing the University of California in its challenge to the government's rescission of the Deferred Action for Childhood Arrivals (DACA) program and obtained a nationwide injunction reinstating DACA, which he defended successfully on appeal. This matter was cited by the American Lawyer in naming Covington the California Litigation Department of the Year.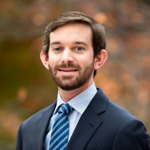 Curtis joined CRLA as an education equity attorney in 2018. His practice in rural Imperial County primarily focuses on children's rights, school discipline, special education, English Learner rights, language access discrimination, school push-out issues, juvenile delinquency, and dismantling "The School to Nowhere Pipeline." Curtis is the only attorney in Imperial County who represents the nearly 29,000 low-income children in special education and expulsion cases. Before and during law school, Curtis served children with special needs as an educator in public and private schools. He attended law school at the University of San Diego School of Law in the part-time evening program while working full-time as a teacher during the day. Curtis received his undergraduate degree in 2008 from the University of California, Berkeley. He enjoys living near the border in a vibrant binational community and often visits Mexico.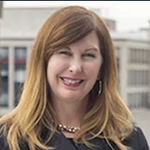 Melinda Nokes enjoys a well-deserved reputation for ingenuity and tenacity when it comes to securing experts who can offer powerful testimony about the connection between dangerous pharmaceuticals and the injuries they can cause.
She joined Weitz & Luxenberg in 2015 following a stellar 22-year career in the practice of law. Ms. Nokes previously worked in pharmaceutical and medical device law as a partner with Lopez, Hodes, Restaino, Milman & Skikos in Newport Beach, California.  She went on to form her own firm, Salvatore & Nokes where she continued prosecuting cases involving prescription drugs, over the counter drugs and medical devices. 
She has prosecuted cases  involving silicone gel breast implants, Baycol, PPA cold medications, Ephedra dietary supplements, Ortho Evra birth control patches, Yaz/Yasmin birth control pills, Zicam homeopathic nasal spray, Seroquel, Avandia, Reglan, Byetta, Kugel mesh hernia patches and Depuy hip implants. 
Ms. Nokes has served on plaintiff's discovery and medical expert committees for many of these litigations both in California State and at the federal level.  This extensive experience gives her a unique insight into the workings of pharmaceutical companies and the scientific evidence needed to prevail in court.
Steve Diaz is the current Deputy Director of Organizing for LACAN. Where he overseas LA CANs community-building work. Steve originally join LACAN in 2002 when he was recruited into LA CANs housing preservation campaign as a teenager living in a residential hotel at -risk of conversion. Since that time Steve has worked on numerous Housing Campaigns ranging from local community organizing efforts to improve housing conditions to city efforts to strengthen tenant protections and national efforts to preserve public housing. Steve completed LACAN's community intern program in 2003 and was hired as a paid organizer in 2004. He became the Deputy Director of Organizing and 2015.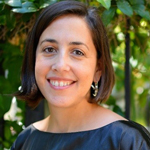 Laurel Firestone was appointed to the State Water Resources Control Board by Governor Gavin Newsom in February 2019. Prior to joining the Board, Laurel co-founded and co-directed, from 
2006-2019, the Community Water Center (CWC), a statewide non-profit environmental justice organization. Based in California's Central Valley and Central Coast, the CWC helps disadvantaged communities gain access to safe, clean, and affordable drinking water and build civic engagement and leadership to achieve the human right to water.
Laurel has received a variety of awards and recognitions, including the James Irvine Foundation's Leadership Award in 2018, and the Gary Bellow Public Service Award by the Harvard Law School in 2013. She also received an Equal Justice Works fellowship to start the Rural Poverty Water Project in the Central Valley in 2004-06 as part of the Center for Race, Poverty and the Environment. Laurel served on the Tulare County Water Commission from 2007‐2012 and co‐chaired the Governor's Drinking Water Stakeholder Group from 2012‐2014. She served on a variety of state policy advisory committees and partnered with universities to develop research and clinical programs to ensure the human right to water. In 2009, Laurel authored the comprehensive Guide to Community Drinking Water Advocacy and has written a variety of articles relating to safe drinking water and the environment.
Laurel graduated with honors from Harvard Law School and holds a B.A. magna cum laude in Environmental Studies from Brown University.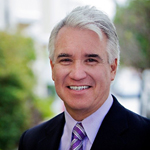 In 1967, Gascón, then 13, carried a cardboard suitcase with his mom, Maria, and dad, Marcos, and boarded a "freedom flight" from Havana, Cuba to Miami. They had nothing more than the clothes on their backs and a change of underwear in their cardboard suitcase. Within a week he and his family moved to Southeast Los Angeles and settled in Cudahy. He had difficulty learning English and keeping up with schoolwork, and Gascón ultimately dropped out of high school and started bagging groceries.
Once he turned 18, Gascón joined the army and quickly became the youngest sergeant in his brigade. He would earn his high school degree while simultaneously taking college extension courses, and after earning a four-year degree in history from Cal State Long Beach, Gascón got a job as a patrol officer in the Hollywood division of the Los Angeles Police Department. He worked his way up the ranks of the LAPD from patrol officer to Assistant Chief of Police under Bill Bratton. As Assistant Chief he oversaw operations for the more than 9,000 officers in the LAPD. Then in 2006 he was tapped to be Chief of the Mesa Police Department, where he famously squared off against Sheriff Joe Arpaio and anti-immigrant groups. In 2009, then-Mayor Gavin Newsom appointed Gascón to be San Francisco's Chief of Police.
In 2011, when then-District Attorney Kamala Harris vacated her seat after being elected California Attorney General, Newsom tapped Gascón once again to be San Francisco District Attorney.  Gascón was the first Latino to hold the office in San Francisco, and the nation's first police chief to become District Attorney. In the many positions Gascón has held throughout his career—from Assistant Chief of the Los Angeles Police Department, to Chief of Police in Mesa, Arizona, Chief of Police in San Francisco, and, most recently, District Attorney for the City and County of San Francisco—his commitment to fairness, service, and public safety has remained steadfast.
Since his appointment in January 2011 as San Francisco's District Attorney, Gascón has earned a national reputation as a visionary in criminal justice reform. He has been named among the Top 100 Lawyers in California by the Daily Journal, and the Anti-Defamation League honored him with its prestigious Civil Rights Award. The Southern California Leadership Network distinguished him with its Visionary Award, and Win With Justice, WNBA All-Star Maya Moore's social action campaign presented him with its Impact Award. Today, Gascón, and his work, are defined by the same notions of fairness, public safety, service, and critical thought that have been consistent throughout his life. In addition to his criminal justice work at the local, state, and national level, Gascón has worked on public safety initiatives in Latin America and the Middle East. He is a board member of the Council of State Government's Justice Center, a graduate of the FBI's National Executive Institute, and a member of the Harvard University Kennedy School of Government's Executive Session on Policing and Public Safety. District Attorney Gascón holds a Bachelor of Arts in History from California State University, Long Beach, and a Juris
Doctor Degree from Western State University, College of Law.
As San Francisco's Chief of Police, he significantly increased the murder clearance rate and homicides in San Francisco fell by half, from 98 cases in 2008 to 45 the next year. Violent crime continued to drop to near-record lows over the next nine years that he spent as San Francisco's District Attorney.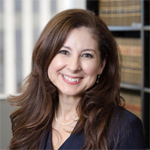 Maria Hall is a civil rights lawyer and director of the Los Angeles Incubator Consortium ("LAIC"), a post-graduate program funded by UCLA, Southwestern and Loyola Law Schools that helps new lawyers build community-based, solo law firms. Since it formed in 2015, more than 50 diverse lawyers have launched firms through LAIC. Prior to starting her practice, Maria was awarded USC Gould School of Law's Irmas Fellowship and Earthjustice's Sutherland Fellowship to work as a staff attorney for Communities for a Better Environment, an environmental health and justice organization in Southeast Los Angeles. Seeing firsthand the unmet legal needs in those communities, she formed a private practice to fight for her clients' housing and employment rights. She recently founded Lawyers and Communities Together ("Lawyers ACT"), a nonprofit organization that connects team-spirited lawyers with innovative community-lawyering projects and opportunities for policymaking. Maria serves on the Access to Justice Committee of the Los Angeles County Bar Association, as well as on the board of trustees for the Mexican American Bar Foundation. She is the immediate past president of the Los Angeles Chapter of the National Lawyers Guild.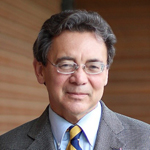 Kevin R. Johnson is Dean, Mabie-Apallas Professor of Public Interest Law, and Professor of Chicana/o Studies. He joined the UC Davis law faculty in 1989 and was named Associate Dean for Academic Affairs in 1998.  Johnson became Dean in 2008.  He has taught a wide array of classes, including immigration law, civil procedure, complex litigation, Latinos and Latinas and the law, and Critical Race Theory.  In 1993, he was the recipient of the law school's Distinguished Teaching Award.
Dean Johnson has published extensively on immigration law and civil rights. Published in 1999, his book How Did You Get to Be Mexican? A White/Brown Man's Search for Identity was nominated for the 2000 Robert F. Kennedy Book Award.  Dean Johnson's latest book, Immigration Law and the US-Mexico Border (2011), received the Latino Literacy Now's International Latino Book Awards – Best Reference Book.  Dean Johnson blogs at ImmigrationProf, and is a regular contributor on immigration on SCOTUSblog.
A regular participant in national and international conferences, Dean Johnson has also held leadership positions in the Association of American Law Schools and is the recipient of an array of honors and awards.  He is quoted regularly by the New York Times, Los Angeles Times, and other national and international news outlets. 
A magna cum laude graduate of Harvard Law School, where he served as an editor of the Harvard Law Review, Dean Johnson earned an A.B. in economics from UC Berkeley, graduating Phi Beta Kappa.  After law school, he clerked for the Honorable Stephen Reinhardt of the U.S. Court of Appeals for the Ninth Circuit and worked as an attorney at the international law firm of Heller Ehrman White & McAuliffe. Dean Johnson has served on the board of directors of Legal Services of Northern California since 1996 and currently is President of the board.  From 2006-11, he served on the board of directors of the Mexican American Legal Defense and Education Fund, the leading Mexican-American civil rights organization in the United States.
Dean Johnson is the recipient of many awards and honors, including the Association of American Law Schools Minority Groups Section Clyde Ferguson Award (2004), the Hispanic National Bar Association Law Professor of the Year award (2006), the National Association of Chicana and Chicano Studies Scholar of the Year award (2008), the Central American Resource Center (CARECEN) Romero Vive Award (2012), and the Centro Legal de la Raza Outstanding Achievements in the Law Award (2015). In 2003, he was elected to the American Law Institute.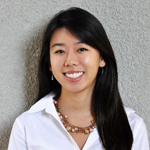 Melissa Kelly serves as CLEANR's Staff Director and Attorney, developing the Center's research and public engagement programming in consultation with Faculty Director Alex Camacho and CLEANR's faculty advisors. Before joining CLEANR in this role, Melissa worked as a staff attorney at Los Angeles Waterkeeper. There, she managed the organization's industrial stormwater enforcement program, bringing Clean Water Act lawsuits to address industrial stormwater pollution throughout LA County, advocated for integrated water supply management and strengthened interagency coordination, and built community partnerships. Prior to her work at LA Waterkeeper, Melissa was CLEANR's first Environmental and Land Use Fellow. She received her Juris Doctor cum laude from the University of California, Irvine School of Law and her Bachelor of Science in Environmental Economics and Policy from the University of California, Berkeley.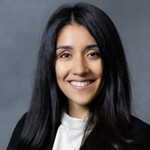 Monika Langarica, the daughter of Mexican immigrants, grew up in southeast San Diego. Prior to joining the ACLU of San Diego & Imperial Counties, Langarica was the senior staff attorney at the American Bar Association Immigration Justice Project (IJP) of San Diego where she oversaw the provision of direct representation to detained individuals with diagnosed severe mental disorders facing deportation, trained pro bono attorneys, and engaged in advocacy for pro-immigrant policies at the local and statewide levels. Prior to IJP, Langarica was the Equal Justice Works Fellow at Centro Legal de la Raza in Oakland, California, where she provided direct immigration relief and engaged in policy advocacy. In law school, Langarica was a founding member of the Youth Defender Clinic and interned with various public defender offices. She also has post-graduate experience at the San Diego County Primary Public Defender's Office. Langarica holds bachelor's degrees in American Studies & Ethnicity and in Political Science from the University of Southern California as a Gates Millennium Scholar. She received her Juris Doctor from U.C. Berkeley School of Law (Boalt Hall). She is licensed to practice law in California.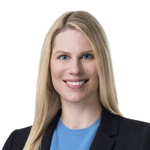 Annika K. Martin is a partner at Lieff Cabraser Heimann & Bernstein's New York office and has represented plaintiffs since 2005 in environmental, mass tort, consumer protection, and sexual abuse cases.
Annika serves as court-appointed Co-Interim Class Counsel representing women who were sexually abused by gynecologist George Tyndall, M.D., in a class action against Tyndall and the University of Southern California. This case is of particular importance to Annika because she herself is an alumnus of USC's law school. On behalf of Tyndall's victims, Annika helped negotiate a $215 million settlement with USC and Dr. Tyndall; the settlement also requires USC to make sweeping institutional changes to ensure something like this never happens again on campus.
Annika's published works include "Stick a Toothbrush Down Your Throat: An Analysis of the Potential Liability of Pro-Eating Disorder Websites," Texas Journal of Women & the Law, Volume 14 Issue 2, Spring 2005 and "How to Stop Worrying and Love Predictive Coding," Trial Magazine, January 2016.
An active member of the legal community, Annika is the immediate past Chair of the Class Action Litigation Group within the American Association for Justice. Annika serves on the Steering Committee for the Sedona Conference's Working Group 1 (Electronic Discovery Retention and Production), and co-founded the Complex Litigation E-Discovery Forum, an annual e-discovery conference for plaintiffs-side complex litigation practitioners. Annika speaks and writes regularly on issues of class actions, mass torts, e-discovery, and diversity in legal practice.
In 2018, Annika won a Certificate of Recognition from the American Association for Justice. The rarely-given award acknowledges AAJ members who have made important and unique contributions to the organization through membership, education, leadership, and/or fundraising to sustain and strengthen the AAJ.
Annika is fluent in Swedish and conversational in French, Spanish, and Dutch.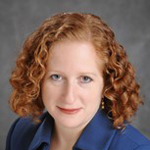 Jennifer L. Mnookin, David G. Price and Dallas P. Price Professor of Law, became dean of the UCLA School of Law in August 2015. A member of the UCLA Law faculty since 2005, she served as Vice Dean for Faculty and Research from 2007 to 2009, and Vice Dean for Faculty Recruitment and Intellectual Life in 2012-13.

As dean she has worked to build upon UCLA Law's reputation for excellence and access, and to support a collaborative and engaged environment among students, the school's renowned faculty and its 17,000 alumni. Initiatives she has spearheaded include the first alumnae leadership conference; new programs in human rights, criminal justice and immigration; and the expansion of clinical opportunities in areas ranging from veterans' needs to documentary filmmaking.
A leading evidence scholar, Dean Mnookin is founder and faculty co-director of PULSE @ UCLA Law (the Program on Understanding Law, Science & Evidence). She is a co-author of two major evidence treatises, The New Wigmore, A Treatise on Evidence: Expert Evidence and Modern Scientific Evidence: The Law and Science of Expert Testimony. She has published extensively on issues relating to forensic science, including latent fingerprint identification, handwriting expertise and DNA evidence, and has advocated for developing a "research culture" in these areas. Dean Mnookin is also known for her scholarship on expert evidence, evidence theory, the Confrontation Clause, and visual and photographic evidence.
Dean Mnookin is a member of the National Academy of Sciences' Committee on Science, Technology and Law. She co-chaired a group of senior advisors for a President's Council of Advisors on Science and Technology report on use of forensic science in criminal courts, and is on the advisory board of the Electronic Privacy Information Center. Dean Mnookin serves on the steering committee of the Association of American Law Schools' Deans Forum. She was elected to the American Law Institute in 2011.
Prior to joining UCLA Law, Dean Mnookin was professor of law and Barron F. Black Research Professor at the University of Virginia School of Law, and visiting professor of law at Harvard Law School. She received her A.B. from Harvard University, her J.D. from Yale Law School, and a Ph.D. in History and Social Study of Science and Technology from M.I.T.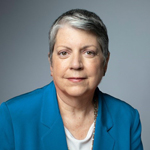 Janet Napolitano is the 20th president of the University of California, and the first woman to serve in this role.
She leads a university system of 10 campuses, five medical centers, three affiliated national laboratories, and a statewide agriculture and natural resources program. The UC system has more than 280,000 students, 227,000 faculty and staff, an operating budget of $36.5 billion, and two million living alumni.
A distinguished public servant, Napolitano served as the U.S. secretary of homeland security from 2009 to 2013, as governor of Arizona from 2003 to 2009, as attorney general of Arizona from 1998 to 2003, and as U.S. attorney for the District of Arizona from 1993 to 1997.
Since she became UC president in September 2013, Napolitano has been a steadfast advocate for California students, working to stabilize in-state tuition and to enroll historic numbers of California undergraduates. She has aimed to increase the number of qualified community college students who transfer to UC and expanded efforts to support California high school students from all backgrounds in their pursuit of a higher education.
Napolitano has launched an initiative to accelerate the translation of UC research into new businesses and inventions that benefit the public good, and she has implemented reforms to UC's approach to preventing and responding to sexual harassment and sexual assault. She also created several programs to encourage UC students to pursue work in the public interest, including founding a first-of-its kind systemwide public service fellowship program.
In 2017, under Napolitano's leadership, the University of California was the first university in the country to file a lawsuit to stop the federal government's rescission of the Deferred Action for Childhood Arrivals program. Injunctions granted in the case have allowed more than 500,000 DACA recipients—including members of the UC community—to renew their authorizations to live and work in the United States.
Napolitano has upheld the university's legacy of leadership on global climate action, putting UC on a path to 100 percent reliance on clean electricity across all campuses and medical centers by 2025, the same year the university aims to achieve systemwide carbon neutrality. In 2017, she also spearheaded the formation of the University Climate Change Coalition, or UC3. This group of 21 leading North American research universities and systems is working to help local communities achieve their climate goals and accelerate the transition to a low-carbon future.
Napolitano earned a B.S. degree (summa cum laude in political science) in 1979 from Santa Clara University, where she was Phi Beta Kappa, a Truman Scholar and the university's first female valedictorian. She received her law degree in 1983 from the University of Virginia School of Law. In 2010, she was awarded the prestigious Thomas Jefferson Foundation Medal (Law), the University of Virginia's highest external honor. In 2014, she was appointed a tenured faculty member of UC Berkeley's Goldman School of Public Policy. In 2015, she was elected to the American Academy of Arts and Sciences, and in 2017, she was inducted into the American Philosophical Association. She serves on the Council of the American Law Institute and is a board member of the Council on Foreign Relations. Napolitano is the author of "How Safe Are We: Homeland Security Since 9/11," published in March 2019.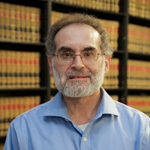 A nationally known expert on immigrant rights and low-wage workers, Victor Narro has been involved with immigrant rights and labor issues for over 30 years. Currently Project Director for the UCLA Downtown Labor Center, Victor's focus is to provide leadership programs for Los Angeles' immigrant workers, policy, legal and organizing campaign planning for unions and worker centers, and internship opportunities for UCLA students. Victor is Core Faculty for the Labor and Workplace Studies Program at UCLA and Core Faculty for the Public Interest Law Program and Lecturer in Law for the Critical Race Studies Program at UCLA Law School. Victor was formerly the Co-Executive Director of Sweatshop Watch. Prior to that, he was the Workers' Rights Project Director for the Coalition for Humane Immigrant Rights of Los Angeles (CHIRLA). Before his tenure at CHIRLA, Victor worked in the Los Angeles Regional Office of the Mexican American Legal Defense and Educational Fund (MALDEF). Among his many board memberships, Victor is a proud member of the Executive Board of the National Lawyers Guild – LA Chapter.
Over the past 30 years, Victor has worked with the Los Angeles labor movement on major immigrant worker policy and organizing campaigns with janitors, hotel workers, laundry workers, sanitation workers, port truckers, and more recently, the CLEAN Carwash Campaign. Victor is co-author of Broken Laws, Unprotected Workers: Violations of Employment and Labor Laws in America's Cities (2008), and Wage Theft and Workplace Violations in Los Angeles (2010). He is co-editor of Working for Justice: The L.A. Model of Organizing and Advocacy (Cornell University Press, 2010) and No One Size Fits All: Worker Organization, Policy, and Movement in a New Economic Age (Cornell University Press, 2018). Victor has become a leading voice for self-care and spirituality in the work for social justice through his new book, Living Peace: Connecting Your Spirituality with Your Work for Justice (CreateSpace Publication, 2014). Victor has published a children's book about labor solidarity, Jimmy's Carwash Adventure (Hard Ball Press 2016). Victor is a contributing editor for Law@theMargins, where he anchors a monthly blog space called #FaithJustice.
Victor is happily married to Laureen Lazarovici, a long time labor activist and journalist.
Evelina has advocated for low-income Bay Area tenants since she graduated from Berkeley Law in 2015. Evelina is currently a staff attorney and clinical supervisor at the East Bay Community Law Center's Housing Practice, where she interned as a law student.
Prior to joining the East Bay Community Law Center, Evelina practiced eviction defense at the Law Foundation of Silicon Valley in San Jose. Evelina also served tenants while at Project Sentinel, and she initiated an Equal Justice Works (EJW) habitability project at Tenants Together upon graduating from law school. As an EJW fellow, Evelina launched a tenants' rights clinic in San Jose, coordinated legal clinics in Richmond and Concord, worked with community organizers to assist and empower low-income tenants, and collaborated with the Silicon Valley Renters' Rights Coalition to advocate for stronger tenant protections, including passage of a just cause ordinance.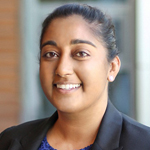 Professor Camille Pannu joined the University of California, Davis, School of Law in October 2016 as the inaugural director of the Aoki Water Justice Clinic, the first clinic of its kind in the nation. The Water Justice Clinic partners with low-income rural communities, water providers, and local and tribal governments to prevent drinking water disasters and address current failures in the provision of safe and affordable water. Using an explicit racial and economic justice lens, the Water Justice Clinic combines transactional law, policy advocacy, and strategic research to ensure low-income California communities receive clean, safe, and affordable drinking water. Students in the clinic provide direct legal assistance and advice to clients on governance (entity choice); post-disaster recovery; finance, funding, and rate policies; the creation of joint powers agreements; regulatory compliance; and proposals to consolidate water systems. Clinic students draft land contracts, agreements between water users and water systems, applications and resolutions for local government reorganization, incorporation documents and applications for tax exemption, bylaws and internal policies, and comment letters addressing administrative proposals and legislation that will affect access to safe drinking water.
Professor Pannu's practice draws on principles of community lawyering and uses transactional law tools to achieve environmentally just outcomes for low-income communities. Her research focuses on structural racism, poverty, and environmental inequality in low-income, rural and unincorporated communities. Her work interrogates how groups leverage power through corporate law and local government to assert control over shared environmental resources and essential infrastructure.
Prior to joining UC Davis, Professor Pannu served as an Equal Justice Works Fellow in the southern San Joaquin Valley, where she partnered with low-income communities of color to address poverty, and racial and environmental inequality. Her project provided direct transactional legal services and support to Valley communities who sought to establish "green-collar" worker cooperatives, community-owned enterprises, and essential infrastructure projects (water, wastewater, energy, flood, roads). After her fellowship, she served as a clerk to the Honorable Stefan R. Underhill of the U.S. District Court for the District of Connecticut, and the Honorable Richard A. Paez of the U.S. Court of Appeals for the Ninth Circuit. Professor Pannu maintains an active pro bono practice, and she currently serves on the Board of Directors of California Rural Legal Assistance, Inc., and on the Legal Committee of the ACLU of Northern California.
Congresswoman Katie Porter represents the Orange County families in California's 45th Congressional District.
Before coming to Congress, Rep. Porter spent nearly two decades taking on the special interests that dominate American politics and drown out the voices of working families. A long-time Irvine, CA resident and a tenured professor of law at the University of California, Irvine, Katie Porter is widely recognized as an expert on bankruptcy and consumer finance legal issues, having authored two textbooks published by Aspen Publishers/Wolters Kluwer: The Law of Debitors and Creditors (co-authored with Senator Elizabeth Warren) and Modern Consumer Law. She has appeared as an expert witness in front of the U.S. Congress and the U.S. Consumer Finance Protection Bureau, among other key government entities.
In 2012, she was appointed by then Attorney General Kamala Harris to be California's independent watchdog against the banks. Rep. Porter made sure the big banks that had cheated Orange County homeowners followed through on their promise to help affected families get back on their feet. As a consumer finance expert, she also helped Congress pass the original Credit CARD Act in 2009, which enacted federal protections from abusive credit card fees. 
In Congress, Rep. Porter remains dedicated to putting Orange County families first. She has been a key supporter of legislation to reduce the influence of dark money in politics and restore ethics to Washington.
As a single working mom, Rep. Porter knows firsthand about the challenges faced by working families. She is committed to finding solutions to make life easier for these parents and has supported proposals to allow more pre-tax income to go towards childcare and expand access to paid family medical leave.
Rep. Porter lives in Irvine with her school-age children: Betsy, Paul, and Luke.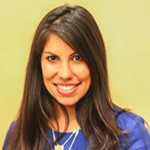 Dianne Prado is the founder and Executive Director of the Housing Equality & Advocacy Resource Team (HEART L.A.) which is a legal non-profit that helps ensure people and their pets remain housed. Prior to founding HEART L.A., Dianne was a Supervising Attorney at Inner City Law Center (ICLC) where helped form the Pet Resource Center in Skid Row. Prior to ICLC, Dianne was a staff attorney at the Eviction Defense Network where she protected the housing rights of low-income communities. Dianne combines her passion and training by advocating for people and pets in underserved communities - ensuring health and safety while fighting to address and prevent homelessness. Dianne received her Juris Doctorate from Western State University College of Law and holds a Bachelor of Arts in criminology, law and society from the University of California, Irvine. She is a proud member of the National Lawyers Guild.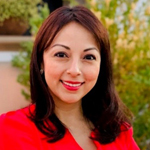 Professor Ramírez Almadani has practiced in the areas of immigrant rights, civil rights, and criminal law for over a decade.  She began her career as an Equal Justice Works Fellow and Staff Attorney with the American Civil Liberties Union (ACLU) Immigrants' Rights Project, where she litigated cases protecting the constitutional rights of immigrants and challenging immigration detention conditions, immigration enforcement actions, and state and local anti-immigrant laws. 
In 2009, Professor Ramírez Almadani joined the U.S. Department of Justice's Civil Rights Division as Counsel to Assistant Attorney General Thomas E. Perez.  She served as his primary advisor on immigrant rights issues, leading legal and policy initiatives and advising on litigation.  She played a critical role in the government's litigation challenging Arizona's SB 1070, a state law intended to criminalize immigrants in Arizona, which the Supreme Court generally found to be preempted by federal law.  Arizona v. United States, 567 U.S. 387 (2012).    
Professor Ramírez Almadani has served in several other senior government roles in both Washington, D.C. and California. She was Deputy Chief of Staff and Senior Counsel to U.S. Deputy Attorney General James Cole during the first term of the Obama Administration.  She prosecuted federal crimes as an Assistant United States Attorney in the Public Corruption and Civil Rights Section of the U.S. Attorney's Office in Los Angeles.  More recently, Professor Ramírez Almadani served as a Special Assistant Attorney General in the California Department of Justice, where she advised then Attorney General and now U.S. Senator Kamala D. Harris on immigrant rights and civil rights issues.
Prior to joining UC Irvine, Professor Ramírez Almadani also practiced as a white collar criminal defense and government investigations lawyer at Covington & Burling LLP.  She maintained a vigorous pro bono practice at the firm, including as part of the senior Covington team representing the University of California in Regents of the Univ. of Cal. v. U.S. Dep't of Homeland Sec., helping to secure an injunction against the Trump Administration's decision to rescind the Deferred Action for Childhood Arrivals (DACA) program. 
Professor Ramírez Almadani received her law degree from Stanford Law School and her undergraduate degree from Harvard University.  She was also a law clerk to the Honorable Warren J. Ferguson of the U.S. Court of Appeals for the Ninth Circuit.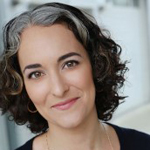 Keramet Reiter studies prisons, prisoners' rights, and the impact of prison and punishment policy on individuals, communities, and legal systems.  She uses a variety of methods in her work — including interviewing, archival and legal analysis, and quantitative data analysis — in order to understand both the history and impact of criminal justice policies, from medical experimentation on prisoners and record clearing programs to gun control laws and the use of long-term solitary confinement in the United States and internationally.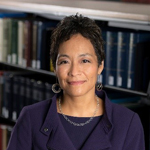 L. Song Richardson is the Dean and Chancellor's Professor of Law at the University of California, Irvine School of Law with joint appointments in the Department of Criminology, Law and Society and in the Department of Asian American Studies. She received her AB from Harvard College and her JD from Yale Law School. Her interdisciplinary research uses lessons from cognitive and social psychology to study decision-making and judgment in a variety of contexts. Her scholarship has been published by law journals at Harvard, Yale, Cornell, Duke and Northwestern, among others. Richardson is a leading expert on the impact of implicit racial and gender biases in a variety of contexts, including emerging technologies, and is frequently invited to speak to law firms, private industry, judges, and bar associations across the nation on these issues.
Dean Richardson has won numerous awards and recognitions, including the American Association of Law School's Derrick Bell Award; named one of the Top Women Lawyers in California by The Daily Journal; and chosen as one of the two most influential Korean Americans in Orange County.
Dean Richardson is a member of the American Law Institute. She is also on the Executive Committee of the AALS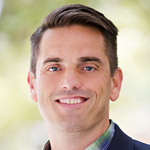 Brad Sears is Associate Dean for Public Interest Programs and David Sanders Distinguished Scholar of Law and Policy at UCLA School of Law. He was the founding director and Executive Director of the Williams Institute, as well as the previous Associate Dean of Programs and Centers. At UCLA School of Law, Sears has taught courses on sexual orientation law, disability law, and public interest law. He has published a number of research studies and articles, primarily on discrimination against LGBT people in the workplace and HIV discrimination in health care. Sears has given hundreds of academic and community presentations on HIV/AIDS and LGBT legal issues. He has testified before Congress and a number of state legislatures, authored amicus briefs in key court cases, helped to draft state and federal legislation, and been cited by a number of media including the New York Times, the Los Angeles Times, National Public Radio, and CNN. Throughout his career, he has raised over $50 million for organizations focused on LGBT Rights, HIV/AIDS, and reproductive justice.  Sears graduated summa cum laude from Yale University and magna cum laude from Harvard Law School.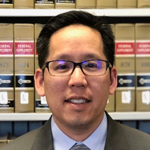 Ken So is a Deputy City Attorney and the Chief Diversity Officer for the San Diego City Attorney's Office. Ken began his career in the Office as a legal intern and then became a prosecutor in the Office's Criminal Division, where he tried a wide variety of misdemeanor crimes and obtained civil injunctions to abate public nuisances such as neighborhood drug houses, motels acting as houses of prostitution, and criminal street gangs. He then worked as a civil litigator in the Office, where he primarily handled land use and eminent domain matters.
Ken is now in the Civil Advisory Division where he acts as in-house counsel for the City of San Diego advising the City Auditor's Office and handling special projects. In his current capacity, Ken drafts local legislation, provides legal and risk management advice on a variety of different issues, prepares legal memoranda, addresses conflict of interest issues, and works closely with and on outside counsel matters. Ken also heads up the Office's Civil Division Internship Committee, Pathways to Career Committee (which administers the Office's paid internship program), and the Office's Committee for Diversity & Inclusion.
Ken is also an Adjunct Professor with both California Western Law School and University of San Diego Law School where he teaches in their skills training program known as STEPPS and Experiential Advocacy Program respectively. Ken received his B.A. in History from UCLA and his J.D. from NYU Law School.
Susan Sullivan Pithey has been an attorney at the California Attorney General's Office since 1997.  She currently serves as the Acting Senior Assistant Attorney General of the Criminal Appeals, Writs, and Trials Section in Los Angeles, overseeing the day-to-day operations of the section.  In addition to her management duties, Susan is the statewide coordinator of the Attorney General's Honors Program, a hiring program for recent law school graduates and newly-admitted lawyers who are committed to a career in public service.  As the Honors Program coordinator, Susan coordinates the recruiting, hiring, training, and management of Honors Program attorneys. 
Susan received a B.A.in Political Science and a B.A. in Spanish from the University of California, Santa Barbara.  She earned her J.D. at the Santa Clara University School of Law, where she helped establish the East San Jose Community Law Center (now the Katharine & George Alexander Community Law Center).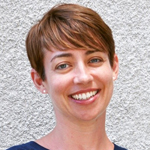 Katharine Tinto, J.D., is a Clinical Professor of Law and Director of the Criminal Justice Clinic at UC Irvine School of Law. Professor Tinto teaches, practices, and researches in the areas of criminal law, criminal justice, the intersection of criminal law and immigration law, reentry, and indigent criminal defense. Before joining UCI Law in July 2016, Professor Tinto taught at Cardozo School of Law and NYU School of Law.
Prior to entering academia, Professor Tinto worked for over seven years as a public defender in Los Angeles County and prior to law school she was the founder of a family violence prevention program in the East Palo Alto Police Department. Professor Tinto attended NYU School of Law where she was a Root Tilden Kern Scholar. After graduating, she clerked for Judge Stephen Reinhardt on the U.S. Court of Appeals for the Ninth Circuit.
Irina Trasovan is a member of UCI Law's Inaugural Class of 2012. She currently works at the Department of Fair Employment and Housing in Los Angeles.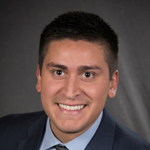 Eric Vera is a Managing Attorney within the Children's Representation Project ("CRP") at Immigrant Defenders Law Center ("ImmDef"). Immdef's CRP represents immigrant children including those in shelters and federal long-term-foster care. Immdef provides no cost representation to unaccompanied children in deportation proceedings. Mr. Vera's duties include representing children before the immigration court, appearing at the asylum office, and following changes implemented by the Trump administration.
Mr. Vera grew up in Modesto to Mexican immigrant parents. His upbringing and experiences in the agriculturally rich region fostered an interest in public interest and immigration law. Mr. Vera graduated from UCLA in 2013. He interned at Legal Aid Foundation of Los Angeles's Santa Monica office and California Rural Legal Assistance's Modesto office. His experiences helped cement his desire to pursue public interest law.  He graduated from UC Irvine School of Law in 2016. While at UCI, he was part of UCI's Immigrant Rights clinic, Latinx Law Student Association, and Criminal Law Society. He began his career as a Deputy State Public Defender in Colorado. He returned to California to defend the rights of immigrant children at ImmDef.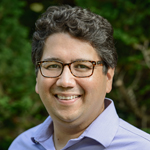 Dan is the national redistricting manager at Common Cause. He provides legal, communications, research, and coalition support for Common Cause state organizations in their campaigns to implement redistricting reform. On the litigation front, he manages Common Cause and ally amicus briefs for cases seeking to protect citizen-centered redistricting reforms, advance constitutional challenges to gerrymandering, and other redistricting cases. Before joining Common Cause, Dan was a staff attorney and Campus Vote Project coordinator at the Fair Elections Legal Network, analyzed Supreme Court cases at Alliance for Justice, worked in a New Hampshire congressional campaign and for the League of Conservation Voters. Dan has a law degree from American University and a B.A. in political science from UCLA.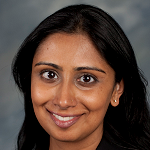 Nisha Vyas is the Directing Attorney of Public Counsel's Homelessness Prevention Law Project.
With a background in community law and fair housing, Nisha's advocacy is rooted in the belief that all persons should have access to safe, decent and affordable housing of their choice. Nisha started her career as a staff attorney, and later, deputy litigation director, with Southern California Housing Rights Center. There, Nisha represented tenants and homeowners in challenging discriminatory practices on the basis of race, national origin, familial status, sexual orientation, disability, and other protected characteristics in federal and state courts.
In 2010, Nisha was selected as the Jay M. Spears Clinical Teaching Fellow by Stanford Law School. As a Clinical Lecturer and Teaching Fellow with Stanford's Community Law Clinic, Nisha trained and supervised law students in the representation of low-income clients in a variety of matters, including eviction defense, affirmative habitability cases, and administrative hearings before the local housing authority. She also developed curriculum for and led seminars on unlawful detainer defense, client interviewing and counseling, developing case theory, and cross-cultural awareness.
Nisha joined Public Counsel in 2014 as a Senior Staff Attorney with Public Counsel's Community Development Project. Her work included providing counsel to community-based organizations, including legal advice and capacity building support to nonprofit affordable and supportive housing providers, and affirmatively enforcing laws to ensure an adequate supply of affordable housing and protections against displacement in the region. With two Public Counsel colleagues, she was a fellow in the 2017 class of the Sargent Shriver National Center on Poverty Law's Racial Justice Training Institute, a national leadership program that equips and coordinates anti-poverty advocates to address the role that racism plays in causing and perpetuating poverty.
Nisha sits on the boards of the UCLA Law Alumni Association and Hollywood Community Housing Corporation, and is a past-President of the South Asian Bar Association of Southern California Public Interest Foundation. She is a graduate of UC Berkeley and UCLA School of Law, where she completed the David J. Epstein Program in Public Interest Law and Policy.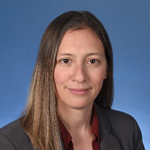 A member of only the third class at UCI Law, Brooke had the opportunity to make significant contributions to the school as a student leader. As a student she received awards from her peers, actively engaged the community, and completed over 430 hours of pro bono work. She also planned symposia including "Opposing the Criminalization of Homelessness: Building a Human Rights Framework" and "Prisoner's Access to Justice: Exploring Legal, Medical, Mental Health, and Education Rights."
After graduating in 2014, she began working toward increased access to legal services and increasing diversity and inclusion in the legal profession through her work with the ABA and local bar associations. Brooke provided legal services to veterans as an Equal Justice Works AmeriCorps Legal Fellow with the Public Law Center. She worked to ensure access to justice; prevent homelessness; increase employment; and other civil legal services to protect the rights of our veterans.  By 2016, Brooke joined Bill Wise to found the first sliding scale legal service organization in Orange County, the Elder Law and Disability Rights Center.  
At the ELDR Center, she has successfully litigated federal cases to change the County response to the housing crisis. As a result, she was selected by OC Register as most influential in 2018. At the same time, she has worked to grow the young non-profit and serve the needs of seniors, people with disabilities, and their families. The Center provides free clinics and low cost legal services in an effort to close the justice gap for those who cannot otherwise access the help that they need. In this capacity she has helped to prevent elder abuse; assisted families to make end of life plans with dignity; and more.
She continues to have an active role in the community services on local boards including the Thurgood Marshall Bar Association, Constitutional Rights Foundation, National Lawyers Guild, and UCI Law Alumni Association. In these roles, she takes time to mentor and teach students and recent graduates who wish to pursue careers in public interest or find ways to incorporate service into careers in the private sector.