Back to Top
Encroachment on Reproductive Rights: Rethinking Roe v. Wade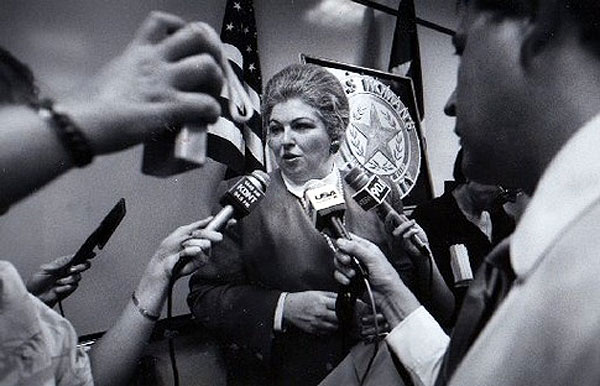 Reproductive Justice Initiative Luncheon
Friday, January 22, 2016
11:30 a.m. to 2:00 p.m. (registration at 11:15 a.m.)
University Club Dining Room, UC Irvine (Map)

In 1973, the United States Supreme Court affirmed women's fundamental reproductive rights in establishing that the right to terminate a pregnancy was guaranteed by the U.S. Constitution. The years since, however, have seen a regressive movement to curtail those rights, mobilized through a number of political tools: TRAP laws which target abortion providers with excessive and costly over-regulation; intrusions on the privacy and security of personal information between women and their doctors; cuts to the funding of providers of women's health care services; attempts to selectively punish doctors and organizations who provide those services; and much more.
How do we address these issues in a 21st Century framework? This luncheon will bring together legal and medical professionals, scholars, organizers, community leaders and voices to address the state of women's reproductive and health care rights.
Sponsored by
Registration
$20 per person, includes lunch. REGISTER ONLINE here >
Featured Speakers
Michele Goodwin is Chancellor's Professor of Law and Founder and Director of the Center for Biotechnology and Global Health Policy at UC Irvine School of Law. Prof. Goodwin researches and teaches in the areas of constitutional law, property, biotechnology, bioethics, and cultural politics. She is one of the leading voices internationally on reproductive justice and human rights. She is also president of the Defense for Children International U.S. affiliate, founder of the Institute for Global Child Advocacy, and founder of the Baby Markets Roundtable series, which celebrates its 10th anniversary in April 2016 with an International Congress at UCI Law. Prof. Goodwin is a prolific author and public voice on civil liberties and human rights, particularly human trafficking for sex, labor, body parts, and marriage.

Hon. Lynne Riddle (Ret.)

Lynne Riddle was appointed to the U.S. Bankruptcy Court for the Central District of California in 1988 and served until her retirement in 2002. Before her appointment to the bench, she practiced law in Santa Ana as a sole practitioner. During that time, she developed a special interest in bankruptcy fraud and often served as special counsel to bankruptcy trustees. Judge Riddle has remained active in the pursuit of justice, serving as the AFL-CIO's Election Protection Coordinator, and serving on the Community Action Fund Board for Planned Parenthood of Orange and San Bernardino counties. She is Senior Distinguished Fellow at the Center for Biotechnology and Global Health Policy at UC Irvine School of Law.

Jen Russo, MD, MPH

Dr. Russo is the Medical Director of Planned Parenthood of Orange and San Bernardino Counties and an Assistant Clinical Professor in the Department of Ob/Gyn at UC Irvine. She is an obstetrician/gynecologist who is also fellowship-trained in family planning. She has conducted research on harassment of abortion providers, use of clinical guidelines by primary care physicians, and contraceptive counseling methods.