Back to Top
About the Initiative
The Student Loan Law Initiative is a collaborative project between leading consumer law scholars at UCI Law and the Student Borrower Protection Center. SLLI is the nation's first academic initiative on student loan law, and will drive cutting-edge research into one of the most pressing challenges facing American families – the student debt crisis.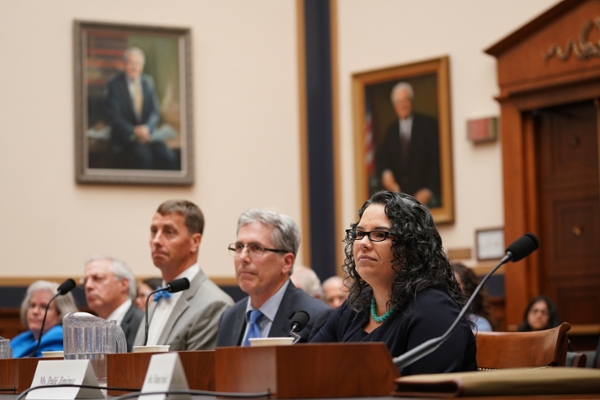 As the student loan market expanded over the past decade, borrowers have turned to the courts, regulators and lawmakers to protect and expand their rights that halt student loan industry abuses. However, these efforts often faltered, lacking a solid foundation of rigorous analysis and comprehensive legal research.
The Initiative will:
Drive innovative, impactful scholarship on student loan law. Novel consumer protection litigation, regulation, and legislation presents new opportunities for scholars to connect the fields of consumer law, bankruptcy, constitutional law, civil rights, and administrative law. SLLI will define "student loan law" as a new academic discipline, directly affecting 44 million borrowers struggling with student debt. In addition to contributions from leading consumer law scholars at UCI, faculty across the country will be able to affiliate with SLLI to collaborate on new, policy-focused law scholarship and seize this historic opportunity to define the field of law and create consumer-driven reform for America's student loan borrowers.
Expose the breadth of the student debt crisis and reveal breakdowns in the student loan market through better data. SLLI will pursue creative approaches to data-driven research that highlight the challenges facing student loan borrowers in California and across the country. SLLI-sponsored research will explore the spillover effects of student debt on the economy and society, offering a closer look at the consequences of rising debt for families, communities, governments, and the courts. By filling gaps in data that impede policymaking and litigation, SLLI will spur new scholarship on student debt and offer empirical evidence for those seeking to halt abuses and strengthen the student loan system.
Leverage hands-on clinical practice to protect individual borrowers and advance reform across the student loan system. SLLI will partner with UCI Law's Consumer Law Clinic, leveraging the clinic's legal services focus to identify emerging risks to student loan borrowers, help individuals, and build impact litigation to address breakdowns that affect millions of student borrowers nationwide. SLLI will also work to support law school clinics and legal services providers across the country seeking to replicate UCI Law's approach to assisting the low-income individuals and organizational clients on the front lines of the student debt crisis.
Recent News
Recent Events