Back to Top
Hye-Won Shin
Co-Founder and CSO
Chiron Total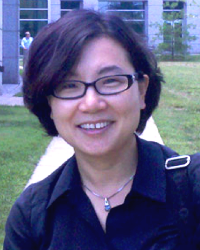 As a biomedical engineer with a chemical engineering background and clinical translational science experience, Dr. Hye-Won Shin serves as the Chief Science Officer at Chiron Total, the medical program marketing and research organization located in Irvine, CA.
In parallel, Dr. Shin is the Director of Korea Relations at UCI Office of Global Engagement. Her role is to facilitate collaborative relationships with educational, governmental, and private industrial entities in Korea to promote UCI's vision of becoming a global leader in education and innovation. In addition, Dr. Shin initiates the UCI's Korean Alumni Chapter in South Korea, the very first international alumni chapter at UCI and is a founding board member of UCI's Korean-American Alumni Chapter.
Dr. Shin holds a Ph.D. in Chemical and Biochemical Engineering from UCI and earned her Master's Degree in Chemical Engineering at the Korea Advanced Institute of Science and Technology (KAIST). She has extensive experience in developing minimally invasive medical technologies utilizing gas biomarkers to detect and follow malignancy, infection, and inflammation. She is an inventor on three issued and two pending patents. Dr. Shin was previously an independent investigator with an academic title of project scientist at UCI where she worked closely with engineers, chemists, and respiratory physiologist to translate engineering technology into the medical marketplace.