Back to Top
Sylvia Kim
Orange County Regional Director
Asian Americans Advancing Justice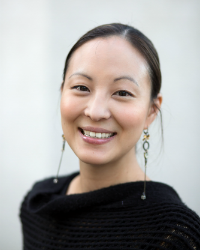 Sylvia Kim is Asian Americans Advancing Justice-LA's Orange County Regional Director. Sylvia provides vision and strategic leadership for the organization's work and is responsible for securing resources to sustain and expand the Orange County Regional office.
Prior to joining Advancing Justice, Sylvia was the executive director of a multi-ethnic collaborative advocating to reduce racial disparities in accessing mental health. Sylvia currently sits on the Steering Committee for the California-wide Racial and Ethnic Mental Health Disparities Coalition and is a member of the California's Office of Health Equity Advisory Committee. Originally from Toronto, Canada, she co-founded Canada's largest human rights organization for North Korea human rights.
Sylvia earned her JD from Osgoode Hall Law School in Toronto and completed her Master of Studies in International Human Rights Law (LL.M. equivalent) at Oxford University. After law school, she practiced criminal law as both a defense attorney and as an Assistant Crown Attorney. Sylvia then went on to non-profit community-based work managing public legal education programs and training sessions on access to justice issues. Sylvia moved to Orange County, California in late 2013 and is a regular contributor to the Huffington Post.