Back to Top
Our Mission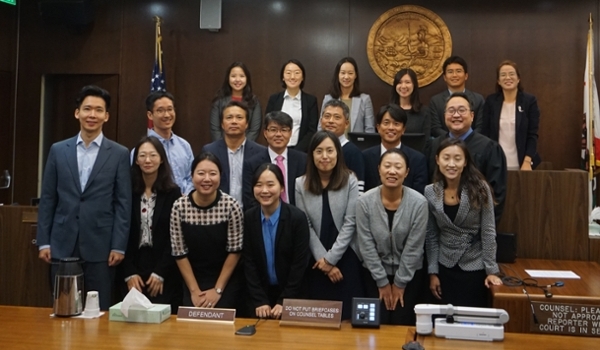 The mission of the Korea Law Center is to study and promote solutions to issues arising at the intersection of U.S. and Korean Law. The Korea Law Center was established in 2009 to serve as a platform for exchange, collaboration, and the sharing of knowledge between students, legal scholars, judges, lawyers, and policymakers from South Korea and the United States.
The Korea Law Center is directed by Sung Eun (Summer) Kim, Professor of Law.


Visiting Scholar Applications
PLEASE NOTE: The Visiting Law Scholar Program for the 2022-23 Academic Year is now full. 
In order to receive full consideration, applications are due each year on February 15 for visits during the following academic year. For example, applications to be a Visiting Law Scholar in the fall 2022 semester or spring 2023 semester are due by February 15, 2022. Applications received after this due date may be considered on a rolling space-available basis.
Program Fee for Korea Law Center Visiting Law Scholars
Korea Law Center Visiting Law Scholars pay a $5,000 per semester program fee. There may also be a program fee for other Visiting Scholars who are UCI Law International Program Affiliates.
Contribute to the Center
The Korea Law Center is supported by charitable gifts and contributions. Please contact KLC@law.uci.edu for details about making a gift to the Korea Law Center.

2019 Chuseok and Fall Welcome