Back to Top
Student Profile: Tanner Rogers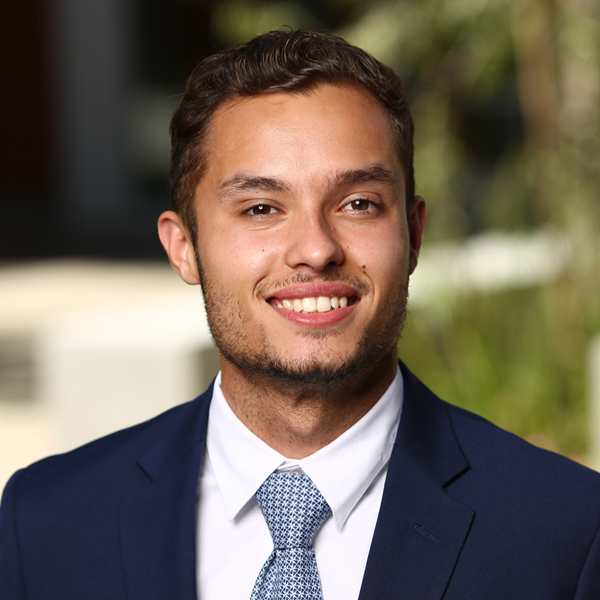 Email address: Rtrogers@lawnet.uci.edu
Dual/concurrent degree you are pursuing: JD/MBA
Expected graduation (for each program, if at different times): 2021
Research interests/agenda:
Mergers & Acquisitions, Equity Research, Investment Banking, Impact Investing
Past Education:
Business Economics at the University of Florida
Academic Experiences, Awards, Scholarships/Fellowships, Honors, Teaching Assistant positions, etc.:
UCI MBA Program:
Faculty Scholarship Award
UCI Law Program:
Business Law Society – Executive Board Member
Merit Scholarship Award
Presentations, Publications, Speaking Engagements:
2019 ACG Cup Participant
Employment/Career Highlights (positions, internships, externships, clerkships):
Turner Impact Capital – Summer Analyst
Financial and legal analysis for Turner Impact Capital's diverse portfolio of commercial real estate properties in healthcare, workforce housing, and education markets.
Building Hope – Legal Analyst
Worked hand in hand with general counsel of a non-profit community loan fund. Specialized on the transactional side of education sector deals ranging from $150,000 to $28,000,000.
What made you interested in pursuing dual degrees?
I believe combining the synergies of the strengths of the legal education (analytical-reasoning, written & verbal communication skills, detailed research abilities), with the strengths of an MBA education (teamwork, competency in financial & accounting methodologies, interpersonal soft-skills) allows me to leverage a competitive advantage in a broad range of positions.
How would you describe your experience as a dual-degree student so far?
It has been an incredible experience to grow not only as a student, but also as a person. The adjustment (and/or culture-shock) in transitioning from the individualized nature of law school, to the team dynamic of the MBA program has exponentially added to my professional and personal growth.
How has the dual-degree program helped you achieve your goals?
Professionally, I am now developing a much broader array of skills and abilities. It has helped me stand out in interviews for banking and private equity funds, and I am able to provide value a multitude of ways as a team member.