Back to Top
Student Profile: Alexandra Cadena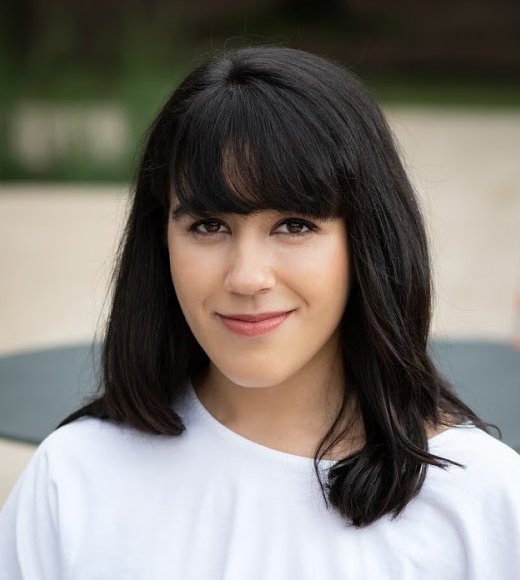 Email address: apcadena@lawnet.uci.edu 
Dual/concurrent degree you are pursuing: J.D./M.B.A.
Expected graduation: J.D., Spring 2023; M.B.A., Fall 2021
Research interests/agenda: Entertainment law, with a focus on transactional work for above the line talent, intellectual property issues for filmmakers, writers, and theater makers, and copyright law issues, particularly when it pertains to joint work.  
Past Education: Yale University, B.S. double major (with distinction) in Ecology and Evolutionary Biology and Theater Studies
Academic Experiences, Honors and Awards:
UCI Distinguished Decade Scholar
Lawyering Skills Research Fellow to Professor Archer
Research Assistant for Professor R. Anthony Reese
Research Assistant for Professor C. Menkel-Meadow
Gordon Grand Research Fellowship (2017)
Cohen Public Service Fellowship (2017)
Michael Manzello Research Fellowship (2016)
Pro Bono Legal Work:
Orange County Workers Rights Clinic with Legal Aid at Work

Conducted client intake in Spanish or English. Researched solutions and provided legal roadmaps for clients pertaining to employment law issues. Referred clients to attorneys on the Orange County Bar that can assist with the client's legal needs. Helped clients file EEOC or FEHA claims.  

Tahirih Justice Center

Provided translation/interpretation services for legal non-profit specializing in women and girl refugees fleeing from gender-based violence. Translated legal documents from Spanish to English to assist with asylum claims.

Boat People: S.O.S

Provided translation/interpretation services for clients filing N-400s. Taught citizenship classes to the Houston Vietnamese community.
Human Rights First

Provided interpretation services for El Salvadorian asylum seekers.
Employment/Career Highlights:
September 2020 – Present
20th Television, Business Affairs Department, Los Angeles, CA
Legal Intern: Draft contracts for closed deals, including non-writing executive producer agreements, short-form script option agreements, performer contracts, literary rights option deals, and certificates of authorship. Organize closed deal terms in spreadsheets for business executives to keep track of precedent. Update standard forms to include new Disney conduct language. Review reps' redlining of contracts to determine which "gives" 20th Television will agree to. 
May 2020 – July 2020
Writer's Guild of America West, Los Angeles, CA
Legal Extern: Assisted the legal department in protecting writers' rights, reviewing the Guild's collective bargaining agreements and writers' personal service contracts. Conducted research on enforceability of force majeure clauses in writer contracts. Researched workplace harassment and other employment law issues. Prepared an entire arbitration hearing, including direct examination, exhibits, and opening statement. Assisted in asset searches, redlined writer contracts, and conducted valuable research that led to numerous settlement awards. Prepared working paper for showrunners regarding COVID-19 production guidelines. 
What made you interested in pursuing dual degrees? 
I initially had no intention of pursuing an MBA in addition to my JD. However, before coming to law school, I knew that I wanted to work as in-house counsel at a major production studio or network. After conducting many informational interviews with attorneys, I admired in the entertainment industry, the one piece of advice that always came back the same was to try and obtain a JD/MBA if I was able. So, I followed their advice, and here I am!
How would you describe your experience as a dual-degree student so far?
So far, the dual-degree program has been rewarding, especially for someone interested in pursuing entertainment law. The reality is that getting your foot in the door for that practice area requires a lot of networking, and I'm happy to report that my time at Merage has expanded my network in positive ways. I also really enjoyed the change of pace, academically, that Merage provides. It is undoubtedly different from the law school experience. Still, ultimately, I think it creates well-rounded students who are well-equipped to advise the companies they will eventually work for.
How has the dual-degree program helped you achieve your goals? 
I think the dual-degree program has had a direct impact on my career goals. I feel better equipped to understand the legal perspective of the work I do and know how to best communicate with all of the different departments that make a company run, whether that be finance, business affairs, accounting, or even marketing.