Back to Top
For Supporters
UC Irvine School of Law is deeply committed to diversity in the legal profession. The Saturday Academy of Law ("SAL") program creates a pipeline of law school candidates who represent the diverse backgrounds and experiences of Orange County residents, with the hope that many will return to their communities to serve underrepresented populations.
The first SAL graduates started college in fall 2012, and since then a majority of SAL alumni have enrolled in four-year colleges and universities across the country, including UC Irvine. In the inaugural SAL class, 61 percent of the students immediately enrolled in postsecondary institutions.
View a full list of colleges/universities attended by SAL alumni >
---
"Since I've been here, I've become more interested in becoming a lawyer. It seems fun but challenging at the same time. You get to change people's lives which would be amazing if I could do that someday. Being exposed to all this knowledge and information about my rights and what you need to do in order to be successful was a great experience."
---
Our Supporters
SAL has received enormous support from many groups. Special thanks to the following organizations, companies and public agencies: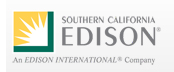 Want to join this list of esteemed supporters? Please contact Jaclyn McVay at jmcvay@law.uci.edu. You may also pledge a monetary gift to SAL online >
Friends of SAL
Friends of SAL are advocates who help strengthen the program by promoting its educational benefits to Santa Ana Unified School District, Anaheim Union High School District and Garden Grove Unified School District and resources for the cities of Santa Ana, Anaheim and Garden Grove. Join now! We need public service-minded advocates and friends of the City of Santa Ana to support the commitment to increase diversity in the legal profession throughout Orange County.
Learn about meeting times and volunteer opportunities by contacting Grace Lee at glee@law.uci.edu.