Back to Top
Saturday Academy of Law (SAL)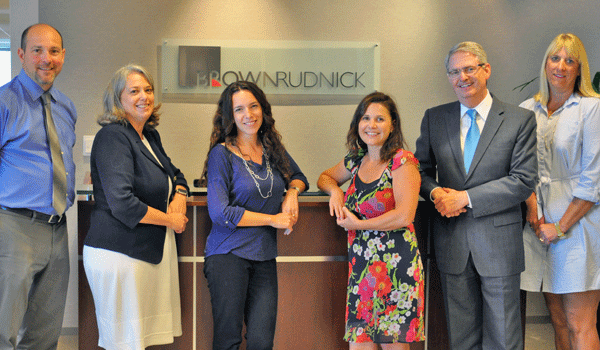 The Saturday Academy of Law (SAL) at the University of California, Irvine School of Law, is a program that provides ninth grade students with a unique opportunity to improve their reading, writing and critical thinking skills while learning more about the legal profession and higher education opportunities.
At the conclusion of each session, families and supporters celebrate the students with a closing awards ceremony. More than 1000 students have completed the program since it launched in 2009.
The program creates a pipeline of law school candidates who represent the diverse backgrounds and experiences of Orange County residents, with the hope that many will return to their communities to serve underrepresented populations.
The first SAL graduates started college in fall 2012, and since then a majority of SAL alumni have enrolled in four-year colleges and universities across the country, including UC Irvine. In the inaugural SAL class, 61 percent of the students immediately enrolled in postsecondary institutions. See full list of colleges and universities where SAL alumni enrolled >
Commitment to a More Diverse Legal Profession
The most recent report from the American Bar Association found that the nation's practicing bar is not representative of the diversity in the United States. The Saturday Academy of Law was created as an opportunity to expose students from diverse backgrounds to the practice of law, and help them understand that a career as an attorney is a viable option.
With a commitment to encouraging diversity in the legal profession, UCI Law has led SAL since 2009. From the beginning, our vision has been to reach as many ninth graders as possible. We are excited about the expansion of the SAL program to include three California school districts:
Anaheim Union High School District
26th largest school district serving over 31,000 students.
Garden Grove Unified School District
14th largest school district serving over 46,000 students.
Santa Ana Unified School District
7th largest school district serving over 56,000 students.
These three school districts, located in Orange County, represent the areas with the greatest need, highest percentages of English language learners and first generation high school students in our community. We are excited to see the positive impact this expansion will have on the new communities that it serves and the legal profession as a whole.
For Students
Application information is available here >
Program Dates
| Fall 2021 Session | Spring 2022 Session |
| --- | --- |
| October 15, 2022 | January 28, 2023 |
| October 22, 2022 | February 4, 2023 |
| October 29, 2022 | February 11, 2023 |
| November 5, 2022 | February 18, 2023 |
| November 12, 2022 | February 25, 2023 |
| November 19, 2022 | March 4, 2023 |
For UCI Students
Fulfill your Field Study requirements as a representative of UCI Law for the Saturday Academy of Law
Supporters
Learn more about supporting this program >