Back to Top
UCI Law Professor Grace C. Tonner to Receive 2020 Legal Writing Section Award from AALS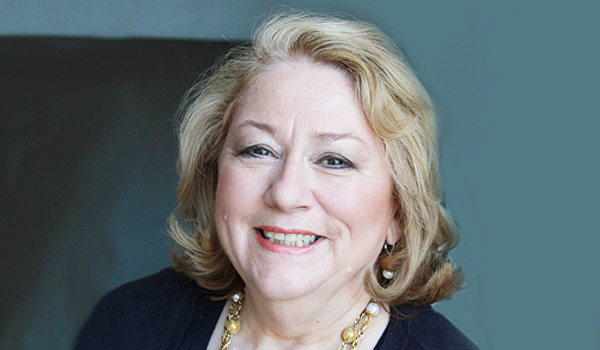 IRVINE, Calif. (Nov. 13, 2019) — The University of California, Irvine School of Law (UCI Law) is proud to announce that Grace C. Tonner, Professor of Lawyering Skills, has been selected by the Association of American Law Schools (AALS) Section on Legal Writing, Reasoning, and Research (LWRR) as the recipient of its 2020 Section Award. The award will be presented to Tonner during the LWRR luncheon at the AALS Annual Meeting in Washington, D.C. on Saturday, Jan. 4, 2020.
"I am deeply honored and grateful to my colleagues working in the Legal Writing and Research discipline.  Those colleagues are the most supportive of each other in the legal academy," said Tonner. "We all share our collective wisdom and benefit in a myriad of ways. And we are all better for that mutual support.  I am indebted to my past and present colleagues for mentoring me because none of us work alone."
Prof. Tonner was a founding faculty member and the first Associate Dean of Lawyering Skills at UCI Law. Previously she was the Director of the Legal Practice Program at the University of Michigan Law School. Tonner, who has been highly respected in the legal writing community for forty years, is well known for her innovative curricular design and for her incredible service to legal writing organizations.
In its congratulatory announcement, the AALS had this to say about Tonner.
"A visionary. A mentor. An inspiring educator. But above all, Grace is known as a selfless mentor in our profession," wrote Wendy-Adele Humphrey, Chair of AALS LWRR. "As the forty-seven professors who supported her nomination expressed (yes, forty-seven!), Grace excels at 'educating the educators.' She also goes above and beyond for her students; she is their champion!"
"Grace has been a national leader in the legal writing community for decades," said Trilby Robinson-Dorn, UCI Law Associate Dean and Professor of Lawyering Skills. "Her curricular vision, dedication to preparing students to practice law at the highest level, and persistence in working for equity for legal writing professors are unrivaled. The UCI Law Lawyering Skills program congratulates Grace on this well-deserved award!"
Founded in 1900, AALS is a nonprofit association that consists of nearly 180 law schools. Its members include most of the nation's law students and produce the majority of the country's lawyers and judges, as well as many of its lawmakers.
The mission of AALS is to uphold and advance excellence in legal education. To achieve this, AALS promotes the core values of excellence in teaching and scholarship, academic freedom, and diversity, while seeking to improve the legal profession, to foster justice, and to serve our many communities–local, national and international. The Section Award, created in 1995, is a prestigious award that recognizes professors who have made significant lifetime contributions to the field of legal research and writing.
The LWRR luncheon will be held from 12:15 to 1:30 p.m. – it is a ticketed event, and tickets can be purchased when registering for the AALS Annual Meeting.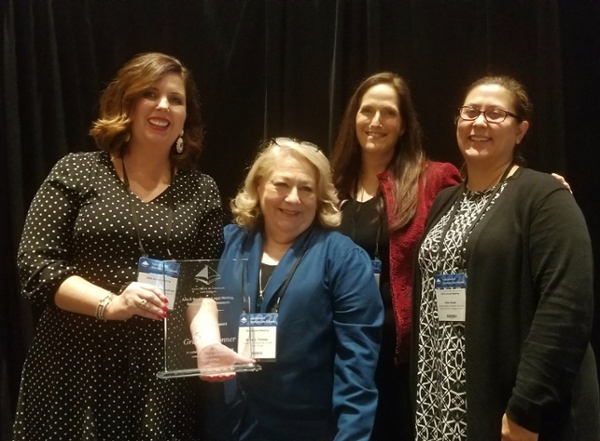 Pictured left to right: Wendy-Adele Humphrey, Legal Writing, Reasoning and Research Section Chair; Prof. Grace Tonner; Prof. Rachel Croskery-Roberts; and Kim Holst, Professor at Arizona State University Sandra Day O'Connor School of Law at the AALS Annual Meeting in Washington, DC. 
About the University of California, Irvine School of Law
The University of California, Irvine School of Law is a visionary law school and provides an innovative and comprehensive curriculum, prioritizes public service, and demonstrates a commitment to diversity within the legal profession.  UCI Law students have completed more than 90,000 hours of pro bono work in the past decade. Forty-five percent of UCI Law's graduates are students of color. The collaborative and interdisciplinary community at UCI Law includes extraordinary students, world-renowned faculty, engaged alumni, and enthusiastic supporters. More information on UCI Law is available here. Please follow us on Twitter and Instagram @ucilaw and SnapChat: ucilaw.