Back to Top
UCI Law Chancellor's Professor R. Anthony Reese Named 2019 IP Vanguard Award Winner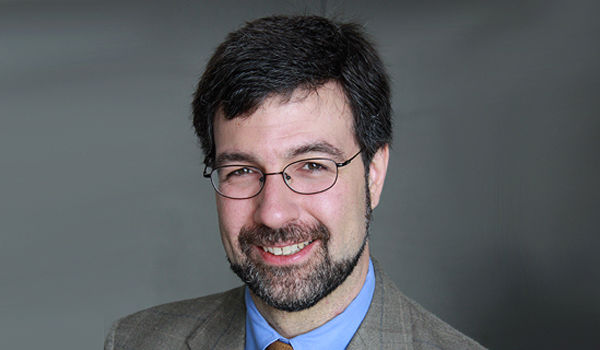 Irvine, Calif., (Oct. 3, 2019) – The University of California, Irvine School of Law (UCI Law) is pleased to announce that R. Anthony Reese, Chancellor's Professor of Law, will receive a 2019 Vanguard Award from the Intellectual Property Law Section of the California Lawyers Association. This prestigious award is presented to outstanding legal professionals for their "significant contributions to the advancement of intellectual property law." Reese, a renowned scholar in copyright, trademark, and internet aspects of intellectual property law, will be honored on November 15 during the Intellectual Property Law Section's 44th Annual IP Section Institute in Las Vegas.
"I am humbled to be chosen for this award," said Reese. "It is an honor to be in the company of my fellow award winners and to join the distinguished ranks of previous Vanguard Award honorees. I am grateful to the Intellectual Property Section for recognizing my contributions as I begin my third decade of teaching and writing about intellectual property law."
The Intellectual Property Law Section of the California Lawyers Association each year honors four outstanding legal professionals in the categories of judiciary, private practice, in-house practice, and academia or public policy advocacy for their contributions to the advancement of intellectual property law. Reese will be honored alongside these distinguished leaders:
"Through his scholarship, involvement with the bar and public policy work, Professor Reese personifies the excellence in the legal field that the California Lawyers Association seeks to celebrate through its awards," said Executive Director of California Lawyers Association, Ona Alston Dosunmu. "We're thrilled that our Intellectual Property Law Section is presenting Professor Reese with the Vanguard Award, it is a well-deserved honor."
"We are tremendously proud of Tony and this award for his significant impact on intellectual property law," said L. Song Richardson, Dean of UCI Law. "UCI Law's IP scholars have demonstrated extraordinary thought leadership and excellence in the areas of IP and emerging technologies. UCI Chancellor's Professor of Law Dan Burk received a Vanguard Award in 2015, so Tony's selection makes UCI only the third law school (together with UC Berkeley and Santa Clara) to have two faculty members honored with this award."
About R. Anthony Reese
Reese specializes in copyright law, trademark law, and Internet aspects of intellectual property law. Prior to joining the faculty at UCI, he was a law professor at The University of Texas at Austin. He has been a visiting professor at Stanford Law School and at NYU School of Law, and has taught copyright law in several international programs. Reese has served as an associate reporter on the American Law Institute's Restatement of the Law of Copyright since the project began in 2014.
Reese has published numerous articles on copyright law and digital copyright issues in a variety of U.S. and foreign law reviews and collections, and has spoken widely on those issues. He is co-author of the casebooks COPYRIGHT, PATENT, TRADEMARK AND RELATED STATE DOCTRINES (with Paul Goldstein) and COPYRIGHT (with Robert Gorman & Jane Ginsburg). His current research interests include various aspects of the termination of transfer provisions in U.S. copyright law, and the preservation of works of authorship.
Reese's public service has included serving as a board member and officer for the Orange County Lavender Bar Association (of which he was a founding director) and the Yale-China Association, as well as advising the Texas Judicial Council's Committee on Public Access to Court Records. From 2007 to 2010, Reese was a member of the Copyright Principles Project, a group of 20 copyright academics and lawyers that made extensive proposals for reforming U.S. copyright law.
Before entering teaching, Reese was a Research Fellow at Stanford Law School's Program in Law, Science and Technology, and practiced intellectual property law with Morrison & Foerster in San Francisco (where he remains special counsel). He clerked for the Hon. Betty Binns Fletcher on the U.S. Court of Appeals for the Ninth Circuit after earning his J.D. degree with distinction from Stanford University. Before law school, he earned his B.A. degree in Russian Language and Literature from Yale University, and worked for several years in international educational exchange, including two years teaching in the People's Republic of China.
About the University of California, Irvine School of Law
The University of California, Irvine School of Law is a visionary law school and provides an innovative and comprehensive curriculum, prioritizes public service, and demonstrates a commitment to diversity within the legal profession. UCI Law students have completed more than 90,000 hours of pro bono work in the past decade. Forty-five percent of UCI Law's graduates are students of color. The collaborative and interdisciplinary community at UCI Law includes extraordinary students, world-renowned faculty, engaged alumni, and enthusiastic supporters. More information on UCI Law is available here. Please follow us on Twitter and Instagram @ucilaw and SnapChat: ucilaw.
Media Contact:
Mojgan Sherkat
949-824-7937
msherkat@law.uci.edu