Back to Top
UCI Law Professor Dalié Jiménez Elected to American Law Institute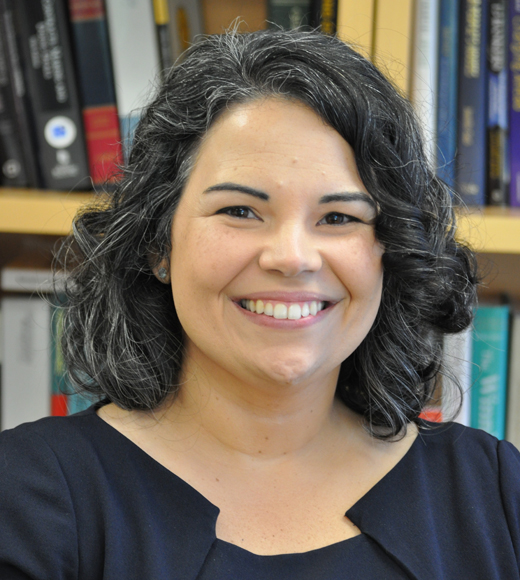 IRVINE, Calif. (Oct. 22, 2019) — The American Law Institute, a prestigious body of legal scholars and practitioners, elected UCI Law Professor Dalié Jiménez to its membership.
Prof. Jiménez's work focuses on bankruptcy and consumer distress, the regulation of financial products and its intersection with consumer protection, and access to justice. A key area of her work involves the use of qualitative and quantitative empirical methods to explore the questions of how individuals cope with financial distress, how and whether the law and institutions help or hinder individuals extricate themselves from this distress, and the role of the legal profession in helping individuals with this and other civil legal problems.
Her recent scholarship has focused on student loans and bankruptcy, the effects of perpetual consumer debts, re-designing self-help materials to increase access to justice, and the debt collection system. She is one of three principal investigators in the Financial Distress Research Project, a large randomized control trial evaluating interventions to help consumers in financial distress. The project has received generous funding from the National Science Foundation, the American Bankruptcy Institute, the Jameel Poverty Action Lab at MIT, and the Arnold Foundation, among others.
Additionally, Prof. Jiménez is a leader in the Student Loan Law Initiative project at UCI Law. She recently testified before a House Judiciary Committee on student debt and bankruptcy as well as the U.S. House Committee on Financial Services on legislation to protect consumers and small business owners from abusive debt collection practices.
Prof. Jiménez joins the following UCI Law faculty members in being elected as an ALI member:
Dan Burk, Chancellor's Professor of Law
Alex Camacho, Professor of Law
Bryant Garth, Distinguished Professor of Law Emeritus
Michele Goodwin, Chancellor's Professor of Law
Richard Hasen, Chancellor's Professor of Law
Stephen Lee, Professor of Law
Carrie Menkel-Meadow, Distinguished Professor of Law
Alexandra Natapoff, Chancellor's Professor of Law
R. Anthony Reese, Chancellor's Professor of Law
L. Song Richardson, Dean and Chancellor's Professor of Law
Ken Simons, Chancellor's Professor of Law
Chris Whytock, Vice Dean and Professor of Law
"We are so proud of this recognition of Dalié's important law reform work," said Dean and Chancellor's Professor of Law at UCI Law L. Song Richardson. "A large percentage of our faculty have been elected to the ALI, highlighting the impact their work is having on our legal system."
The ALI is the leading independent organization in the United States producing scholarly work to clarify, modernize, and otherwise improve the law. The Institute is made up of 3,000 judges, lawyers, and law professors from all areas of the United States and many foreign countries. The ALI drafts, discusses, revises, and publishes Restatements of the Law, Model Codes, and Principles of Law that are enormously influential in the courts and legislatures, as well as in legal scholarship and education.
About the University of California, Irvine School of Law
The University of California, Irvine School of Law is a visionary law school and provides an innovative and comprehensive curriculum, prioritizes public service, and demonstrates a commitment to diversity within the legal profession. UCI Law students have completed more than 90,000 hours of pro bono work in the past decade. Forty-five percent of UCI Law's graduates are students of color. The collaborative and interdisciplinary community at UCI Law includes extraordinary students, world-renowned faculty, engaged alumni, and enthusiastic supporters. More information on UCI Law is available here. Please follow us on Twitter and Instagram @ucilaw and SnapChat: ucilaw.
Media Contacts:
Mojgan Sherkat
949-824-7937
msherkat@law.uci.edu