Back to Top
Chancellor's Professor of Law Kenneth Simons Receives 2019 Prosser Award from AALS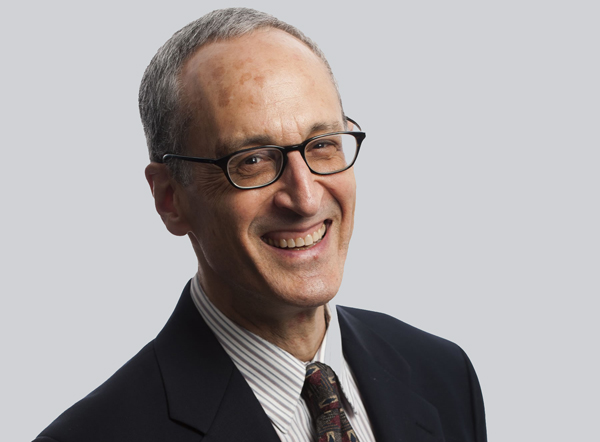 IRVINE, Calif. (September 4, 2018) — The University of California, Irvine School of Law is pleased to announce that Chancellor's Professor of Law Kenneth Simons, a leading scholar at the intersection of torts, criminal law, and philosophy, was named the recipient of the 2019 William L. Prosser Award by the Association of American Law Schools (AALS) Section on Torts and Compensation Systems.
The Prosser Award recognizes "outstanding contributions of law teachers in scholarship, teaching and service" related to tort law and compensation systems. Prof. Simons will receive the award at the AALS Annual Meeting in January 2019.
"Ken Simons is well-deserving of this tremendous recognition," said UCI Law Dean L. Song Richardson. "He is one of the most important scholars in the Torts field, a remarkable teacher and mentor to our students, and a well-respected, beloved colleague."
Prof. Simons has published influential scholarship concerning assumption of risk and contributory negligence; the nature and role of mental states in criminal, tort and constitutional law; and negligence as a moral and legal concept. He has also explored such topics as bias crimes, corrective justice, the logic of egalitarian norms, mistake and impossibility in criminal law, and strict criminal liability. Others frequently engage with his work, which is cited often in one of the leading tort treatises, Dobbs' Law of Torts. He is a frequent speaker and commentator at scholarly conferences on torts, criminal law, philosophy and related issues.
Co-Director of UCI's Center for Legal Philosophy, Prof. Simons has also served, since 2012, as Co-Reporter and (since 2014) Chief Reporter for the Restatement Third of Torts: Intentional Torts to Persons. He has co-authored numerous lengthy Restatement drafts and presented them to different groups of the American Law Institute (ALI), the country's leading independent organization made up of elected judges, academics, and practitioners, which publishes works to clarify and improve the law. The drafts clarify the tort doctrines of battery, assault, false imprisonment, consent, and defenses such as defense of property and self-defense.
Prof. Simons is also a dedicated and extraordinary teacher. His courses have included Common Law Analysis: Torts, Statutory Analysis: Criminal Law, Philosophy of Punishment, Law and Ethics of War, Constitutional Law and Products Liability.
"Prof. Simons obviously cares about both the subject matter of his classes and our learning the material," said Rina Liles, UCI Law 2L student. "It's easy to be star struck by Prof. Simons' professional stature, especially when our class discussions mirror conferences about the next Restatement. He has the brilliance to distill a complicated subject into terms his students understand, and do so with a great deal of warmth and humor."
Additionally, the UCI Law faculty value his collegiality and judgment, as evidenced by his leadership role in directing the UCI Law Strategic Planning Committee.
Before joining UCI Law, Prof. Simons was Professor of Law and The Honorable Frank R. Kenison Distinguished Scholar in Law at Boston University School of Law. He was Associate Dean for Research and Associate Dean for Academic Affairs there.
Prof. Simons was a law clerk to U.S. Supreme Court Justice Thurgood Marshall and to Judge James L. Oakes, U.S. Court of Appeals for the Second Circuit. Prof. Simons also worked as an associate at Goodwin, Procter & Hoar in Boston, in the field of civil litigation, including commercial law, tort, contracts, and prisoners' rights. He received his J.D. from Michigan Law School, magna cum laude, and graduated from Yale University, summa cum laude, with a B.A. in philosophy.
About UCI Law: Defying Expectations
Celebrating its 10th anniversary in 2018, the University of California, Irvine School of Law begins its second decade a larger, stronger, more dynamic academic institution than its founders could have ever imagined. UCI Law provides an innovative and comprehensive curriculum, and prioritizes public service and a commitment to diversity within the legal profession. UCI Law students have completed more than 80,000 hours of pro bono work in the past decade. Forty-five percent of UCI Law's graduates are students of color. The collaborative and interdisciplinary community at UCI Law includes extraordinary students, world-renowned faculty, engaged alumni, and enthusiastic supporters. UCI Law continues to rank highly, including: The National Jurist ranks UCI Law No. 4 in the nation for practical training; U.S. News & World Report ranks UCI Law No. 21 in the nation overall out of 194 law schools, and ranks UCI Law's robust clinical program No. 13 in the nation. More information on UCI Law is available here. Please follow us on Twitter and Instagram @ucilaw and SnapChat: ucilaw.
Colleen Taricani
Assistant Dean for Communications
949-824-3063
ctaricani@law.uci.edu