Back to Top
Media Advisory: UCI Law Ribbon-Cutting Ceremony to Kick Off 10th Anniversary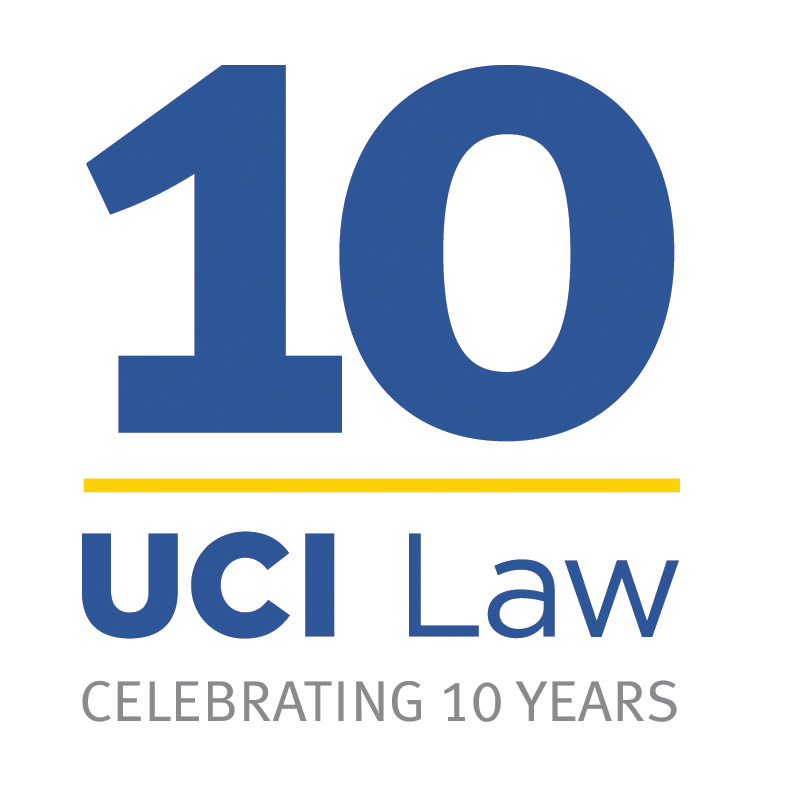 UCI Chancellor, Provost, UCI Law Dean, and distinguished community supporters to deliver remarks 
IRVINE, Calif. (Aug. 6, 2018) — The University of California, Irvine School of Law will kick off its 10th year of classes with a ribbon-cutting ceremony that will honor the school's illustrious past and usher in an exciting new decade.
WHO: Scheduled speakers include:
WHAT: In August 2009, a ribbon-cutting ceremony took place that opened the classrooms of UCI Law to an Inaugural Class of 60 students. This ceremony will signal the start of UCI Law's 10th class of J.D. students, which will be the largest in school history. A celebratory toast will be delivered that honors the law school's stellar past, and looks forward to its exciting future.
WHERE: UC Irvine School of Law, 401 E. Peltason Drive, Irvine, CA 92672 (map)
WHEN: August 20, 2018, 12:00 p.m. PT - 1:00 p.m. PT
MEDIA: Media interested in attending should contact Ryne Hodkowski, Public Relations Manager, at 949.824.0385, rhodkowski@law.uci.edu; or Colleen Taricani, Assistant Dean for Communications, at ctaricani@law.uci.edu
MORE: More info about UCI Law's 10th Anniversary can be found here. The ribbon-cutting ceremony is the first of many events UCI Law is hosting in honor of its 10th anniversary. On Saturday, August 25, UCI Law is hosting a 10th Anniversary Day of Service, in which students, faculty, staff and alumni will volunteer at multiple food banks across Orange County.
About UCI Law: Defying Expectations
Celebrating its 10th anniversary in 2018, the University of California, Irvine School of Law begins its second decade a larger, stronger, more dynamic academic institution than its founders could have ever imagined. UCI Law provides an innovative and comprehensive curriculum, and prioritizes public service and a commitment to diversity within the legal profession. UCI Law students have completed more than 80,000 hours of pro bono work in the past decade. Forty-five percent of UCI Law's graduates are students of color. The collaborative and interdisciplinary community at UCI Law includes extraordinary students, world-renowned faculty, engaged alumni, and enthusiastic supporters. UCI Law continues to rank highly, including: The National Jurist ranks UCI Law No. 4 in the nation for practical training; U.S. News & World Report ranks UCI Law No. 21 in the nation overall out of 194 law schools, and ranks UCI Law's robust clinical program No. 13 in the nation. More information on UCI Law is available here. Please follow us on Twitter and Instagram @ucilaw and SnapChat: ucilaw.