Back to Top
Students in Workers, Law and Organizing Clinic Secure Settlement for Central Valley Packing Plant Workers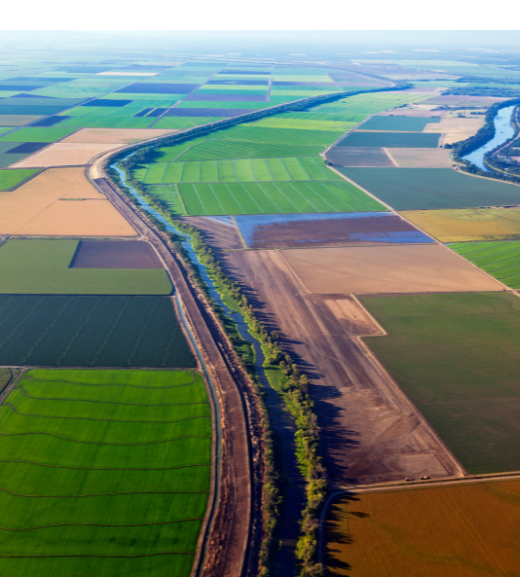 Alumnus Edgar Aguilasocho '12 collaborates with clinic students to attain a measure of justice for essential workers who led walkouts during the pandemic
IRVINE, Calif. (Sept. 6, 2023) — Second-year students in the Workers, Law and Organizing Clinic (WLO) at the University of California, Irvine School of Law (UCI Law) secured a settlement from a packing plant in the Central Valley of California for retaliation against worker-leaders due to their protests during the first wave of the COVID-19 pandemic. 
WLO, led by UCI Law Professor Sameer Ashar, came to represent the plaintiffs through the United Farm Workers (UFW) union's primary outside counsel, MAL, Inc. (formerly Martínez Aguilasocho & Lynch), and MAL's Vice President, UCI Law '12 alumnus Edgar Iván Aguilasocho. A graduate of UCI Law's inaugural class, Aguilasocho co-founded the Central Valley-based private, public interest law firm in 2015 with the mission of improving the lives of farm workers and their families.  
For Aguilasocho, who actively participated in UCI Law's Immigrant Rights Clinic in its founding year under Prof. Ashar's direction, the packing-plant case brought him full circle, allowing him to support UCI Law clinic students with a hands-on advocacy experience in farm worker rights akin to his own legal education roots. 
"I would not be the lawyer I am today without the clinical experience I had at UCI Law now over ten years ago—it taught me the importance of empathy and advocacy," said Edgar Iván Aguilasocho, MAL's Vice President and UCI Law '12 alumnus. "It also gave me the skills I need to represent our clients effectively in court and in negotiations. I am grateful for the opportunity to have worked with such dedicated and talented students in this case, and I know that they will continue to make a difference in the world." 
The WLO clinic students hit the ground running under Prof. Ashar's supervision and in collaboration with UFW, Aguilasocho and his firm's paralegal staff. The clinic team — which included UCI Law '23 graduates Erin Black, Mason Doidge, and Ethan Smith— researched potential claims, interviewed workers on-site, visited the plant, began informal discovery and drafted a state court complaint. 
Their efforts paid off. In May, the plaintiffs — Veronica Perez Reyes, Marielos Cisneros, Claudia Arechiga, Carlos Gonzalez and Remigio Ramirez — and the defendants, including the packing plant and associated staffing agencies, reached an agreement to settle the plaintiffs' claims for an undisclosed amount. 
As I move forward in my legal career, everything I learned in this case will continue to shape the foundation of my practice.   

- Erin Black '23
  WLO clinic participant
"I am honored to have been one of the lead plaintiffs of this lawsuit that helped so many workers," said client Veronica Perez Reyes. "I had a very positive experience working with attorney Edgar. He listened to our stories about what was happening. Edgar and his staff let me tell my story and the stories of others. His law firm made you feel that you were being heard. I learned a lot. Edgar always had time for us workers. He explained the process of the lawsuit to us, the named plaintiffs, clearly, and in terms we understood. Edgar was professional, ethical and always respectful to us." 
"The students were great," Perez Reyes added. "They always asked us about our work experience. It was really nice to know that there were other people who cared about what happened to us, the workers out in the fields and packing houses." 
"I also want to thank UFW representative Armando Elenes who brought out the organizer in me I didn't know I had," said Perez Reyes. "And I also want to thank Lizbeth Valdez from Edgar's law firm. Liz was out there in front of the packing house with us in 2021. Liz talked to me about my rights as a worker. MAL firm taught many workers about their rights as workers." 
"Working on this case was one of the highlights of my law school experience," said Erin Black, a '23 graduate who worked on the case as a 2L in the WLO clinic. "During our trips to the Central Valley, the worker-leaders constantly inspired my clinic partners and I with their bravery and their commitment to seeking justice, not only for themselves, but for all workers facing similar conditions. Edgar and the MAL team taught us about the history of the farm worker movement, and effortlessly demonstrated what it looks like for lawyers to work in solidarity with their clients. All the while, Professor Ashar made sure we never lost sight of the larger racial, economic, and socio-political context in which we were operating. As I move forward in my legal career, everything I learned in this case will continue to shape the foundation of my practice."   
For Prof. Ashar, the case presented an opportunity to teach the clinic students how to link individual labor and employment cases to larger structural conditions in the U.S. political economy. 
 "This was a collective effort by our clinic to figure out how to make interventions that go beyond individualized legal claims," said UCI Law Clinical Professor of Law Sameer Ashar, who directs UCI Law's Workers, Law and Organizing Clinic. "This case brings to light conditions of racial capitalism and the ways in which it operates in the Central Valley. It shines a light on Latinx workers in the agricultural industry, the often-abysmal working conditions they face, and the bravery they show in confronting those conditions." 
About the University of California, Irvine School of Law   
The University of California, Irvine School of Law is a visionary law school that provides an innovative and comprehensive curriculum, prioritizes public service, and demonstrates a commitment to equity within the legal profession. Nearly half of all UCI Law's J.D. graduates are people of color, and almost a third are first-generation students. At UCI Law, we are driven to improve our local, national, and global communities by grappling with important issues as scholars, as practitioners, and as teachers who are preparing the next generation of leaders. The collaborative and interdisciplinary community at UCI Law includes extraordinary students, world-renowned faculty, dedicated staff, engaged alumni, and enthusiastic supporters. Connect with us on Instagram, LinkedIn, Facebook, Threads, X, and sign up for our monthly newsletter for the latest news and events at UCI Law.