Back to Top
Professor of Law Shauhin Talesh Named Co-Editor of the Law & Society Review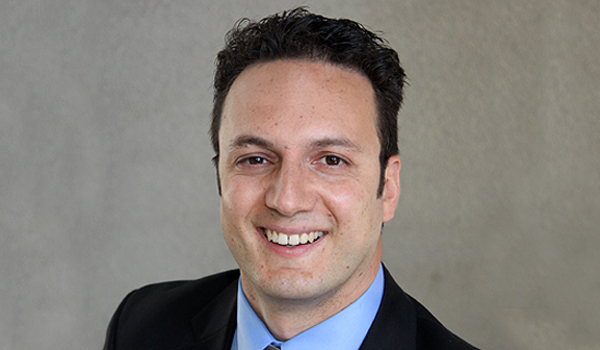 IRVINE, Calif. (Jan. 5, 2023) — The University of California, Irvine School of Law (UCI Law) is proud to announce that UCI Law Professor Shauhin Talesh has been named co-editor of the Law & Society Review (LSR), the flagship journal published by the Law & Society Association (LSA). He joins co-editors Professor Katharina Heyer (Department of Political Science) and Professor Ashley Rubin (Department of Sociology), both from the University of Hawai'i at Mānoa. The journal is a peer-reviewed interdisciplinary publication for work that explores the relationship between society and the legal process, including the cultural, economic, political, psychological or social aspects of law and legal systems.
LSA is the largest sociolegal organization in the world. Global and interdisciplinary in scope, it connects scholars from across disciplines who share a common interest in the role law plays in societal, political, cultural, and economic life. Its most recent annual meeting in Lisbon, Portugal drew thousands of sociolegal scholars from around the world from over 60 countries across six continents.
The University of California, Irvine has long had a deep connection with LSA. Many of our faculty – at the Law School and across campus – are leading scholars in the LSA. Professor Michele Goodwin was elected the next President of the LSA, starting a two-year term in 2023. Eve Darian-Smith (an affiliated faculty member with UCI Law, and Professor and Chair of UCI's Global & International Studies) serves as the LSA Secretary. Law faculty member  Rachel F. Moran is a current member of the LSA Board of Trustees and Professors Swethaa Ballakrishnen and Kaaryn Gustafson previously served as trustees. Professor Emily Taylor Poppe recently joined the Editorial Advisory Board of LSR for another term.  LSA has recognized distinguished professor of law emeritus Bryant Garth's research with two Herbert Jacob Book Prizes and the Harry J. Kalven Jr. Prize. UCI also has significant programming: UCI's Center in Law, Society and Culture hosts a regular interdisciplinary Socio-Legal Studies Workshop, the Center on Globalization, Law and Society plays an important role in showcasing global law and society issues, socio-legal research plays a prominent role in the UCI Law curriculum, and students may choose an emphasis in Law, Society, and Culture.
"I'm honored to have been selected by the Law & Society Association as co-editor of Law & Society Review," said Shauhin Talesh. "Law and Society is my intellectual home. Much of what I have adopted into my own scholarly research agenda is drawn from LSR articles. I am excited about the opportunity to co-edit the journal and am hope to carry forward the mission of publishing the high-quality, sociolegal interdisciplinary scholarship. I can't wait to get started."
"UCI Law has been a leader in socio-legal research and Professor Shauhin is one of our prominent interdisciplinary scholars," said Dean Austen Parrish.  "LSA has made exceptional choices.  Professor Shauhin, along with Professors Heyer and Rubin, will be skilled editors of LSA's flagship Law & Society Review, and we are all proud of these appointments."
About Shauhin Talesh
Professor Talesh is an interdisciplinary scholar whose work spans law, sociology, and political science. His research interests include the empirical study of law and business organizations, dispute resolution, consumer protection, insurance, and the relationship between law and social inequality. Professor Talesh is considered one of the leading scholars on organizational responses to law and compliance and the relationship between insurance, regulation and inequality.
Talesh's empirical research addresses the intersection between organizations, risk, and consumer protection laws, focusing on private organizations' responses to and constructions of laws designed to regulate them, consumers' mobilization of their legal rights and the legal cultures of private organizations. His most recent research focuses on how cyber insurance and insurance companies shape cybersecurity and privacy law compliance among private organizations. He previously published multiple articles on how insurance companies, through employment practice liability insurance, construct the meaning of compliance with anti-discrimination laws.
Talesh has channeled his interdisciplinary approach to UC Irvine. Since 2014, he has served as Director of the Law & Graduate Studies Program. In that role, he advises all concurrent degree students, with special attention to those pursuing a JD and PhD simultaneously. He is also a co-founding member of the Law, Society and Culture Emphasis program.
Professor Talesh's prominence as a scholar has led to elected and appointed leadership positions in national organizations. He chaired the Sociology of Law Section of the American Sociological Association (ASA) in 2020-21. In 2019-20, he served as Chair-Elect and Program Chair at the ASA Annual Meeting, and he previously served as elected Secretary/Treasurer of the section 2017-2019. He was elected Chair of the American Association of Law School's Insurance Law Section in 2019, after previously serving as elected Secretary, Treasurer, and Chair-Elect. From 2018-2020, he served on the Editorial Board for Law & Social Inquiry.
In 2019, Professor Talesh was selected for the inaugural class of UC Irvine Beall Applied Innovation Faculty Innovation Fellows, a program established "to recognize faculty who have a record of translating their society-impacting research as well as to make them ambassadors for UCI's innovation culture." In 2022, Professor Talesh was elected a Fellow of the American Bar Foundation (ABF). Membership is limited to just one percent of lawyers licensed to practice in each jurisdiction. Members are nominated by their peers and selected by the ABF Board. The ABF Fellows is a global honorary society that recognizes attorneys, judges, law faculty and legal scholars whose public and private careers have demonstrated outstanding dedication to the highest principles of the legal profession and to the welfare of their communities. ABF Fellows hail from nearly 40 countries and hold a wide variety of influential roles. In spring, 2022, Professor Talesh was named the William T. Barker Distinguished Visiting Professor of Insurance Law at UC Berkeley Law School. He has also been a Visiting Professor at Sciences-Po, Laboratory for Interdisciplinary Evaluation of Public Policies, in Paris, France.
Talesh's scholarship has appeared in multiple law and peer-reviewed social science journals including Law and Society Review, Law & Social Inquiry, and Law & Policy, and has won multiple awards in Sociology, Political Science and Law & Society.
Talesh regularly teaches Procedural Analysis, Interdisciplinary Perspectives on Law, and Insurance Law & Policy. He was elected by UCI Law Students 1L Professor of the Year in 2018-19, 2020-21 and 2021-22. 
About the University of California, Irvine School of Law 
The University of California, Irvine School of Law is a top, visionary law school that provides an innovative and comprehensive curriculum, prioritizes public service, and demonstrates a commitment to equity within the legal profession. UCI Law students have completed more than 135,000 hours of pro bono work since 2009. Forty-eight percent of UCI Law's J.D. graduates are people of color. At UCI Law, we are driven to improve our local, national, and global communities by grappling with critical issues as scholars, as practitioners and as teachers who are preparing the next generation of leaders. The collaborative and interdisciplinary community at UCI Law includes extraordinary students, world-renowned faculty, dedicated staff, engaged alumni and enthusiastic supporters. More information on UCI Law is available here. Please follow us on Twitter @UCILaw and Facebook @UCIrvineLaw and Instagram @ucilaw.

Media Contact:
Colleen Taricani
Assistant Dean for Communications
ctaricani@law.uci.edu