Back to Top
UCI Law's Rachel Croskery-Roberts Elected to the Fellows of the American Bar Foundation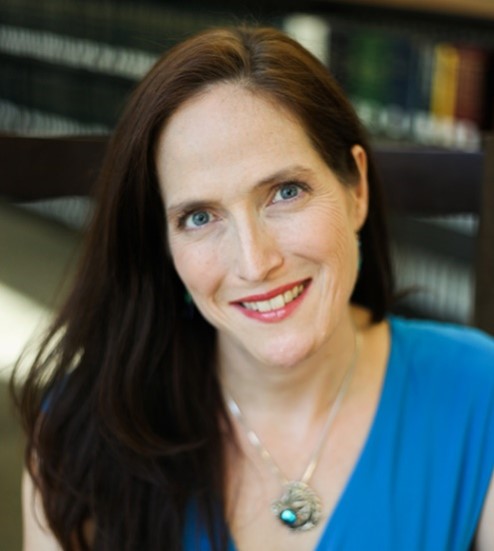 IRVINE, Calif. (May 2, 2022) — The University of California, Irvine School of Law (UCI Law) is pleased to announce that Professor and Associate Dean for Lawyering Skills, Rachel Croskery-Roberts, has been elected a Fellow of the American Bar Foundation (ABF). Membership is limited to just one percent of lawyers licensed to practice in each jurisdiction. Members are nominated by their peers and selected by the ABF Board.
The ABF Fellows is a global honorary society that recognizes attorneys, judges, law faculty and legal scholars whose public and private careers have demonstrated outstanding dedication to the highest principles of the legal profession and to the welfare of their communities. ABF Fellows hail from nearly 40 countries and hold a wide variety of influential roles. Notable Fellows include the late Supreme Court Justice Ruth Bader-Ginsberg; Associate Justice of the Supreme Court Sonia Sotomayor; Chief Justice of the United States John Roberts; and former United States Secretary of State Hillary Rodham Clinton.
Professor Croskery-Roberts serves as the Associate Dean for the Lawyering Skills program at UCI Law, a program ranked No. 10 nationally and No. 4 among public universities by U.S. News & World Report. Her expertise ranges from legal pedagogy and applied legal storytelling to employment discrimination law. She has taught courses in lawyering skills, contract drafting and negotiation, persuasion and the law, and employment discrimination. She has co-authored an innovative text bridging the divide between the academic teaching and the practice of employment discrimination law, Employment Discrimination Law: From Theory to Practice (with Margaret Curtiss Hannon). She also recently published an article in the UC Irvine Law Review focused on critical issues related to skills pedagogy in the Lawyering Skills curriculum. See Ten Years In: A Critical View of the Past, Present, and Future of Skills Education at UC Irvine Law School, 10 U.C. Irvine L. Rev. 469 (2020). Along with UCI Law Professor Queena Mewers, she has written a chapter on helping students succeed in synchronous and asynchronous online learning environments in Law Teaching Strategies for a New Era: Beyond the Physical Classroom (Carolina Academic Press 2021). Additionally, Professor Croskery-Roberts, along with Professor Ezra Ross, wrote Creating and Administering an Interviewing Project for 1Ls: Benefits, Challenges, and Lessons Learned from COVID-19, 29 PERSPS. 9 (2021), and she is a co-author of the forthcoming chapter, Demystifying the Lawyering Skills Classroom for First Generation Law Students: Classroom Strategies (in Fostering First Gen Success and Inclusion: A Guide for Law Schools) (forthcoming 2022 with Carolina Academic Press). 
Professor Croskery-Roberts's prominence as a teacher and scholar has led to elected and appointed leadership positions in several national organizations. Professor Croskery-Roberts was recently elected to serve (beginning August 2022) as President-Elect of the Association of Legal Writing Directors (ALWD). ALWD is one of the preeminent national professional associations for lawyering skills and legal writing professors. She is a past chair of both the AALS Section on Legal Writing, Reasoning, and Research and the Section on Teaching Methods. She is also a past member of the Board of Directors for the Legal Writing Institute and a past editorial board member for the peer-edited Journal of the Legal Writing Institute. She currently serves on the Executive Committees for the AALS sections on Women and the Law and Teaching Methods. She is Treasurer of the Teaching Methods section.
About the ABF Fellows
The ABF Fellows serve as stewards of the American Bar Foundation, an independent, nonprofit research organization which conducts short- and long-term socio-legal research projects. The ABF's mission is to serve the legal profession, the public, and the academy through empirical research, publications, and programs that advance justice and the understanding of law. The ABF's research falls under one of three categories: learning and practicing law; protecting rights and accessing justice; and making and implementing law. The Foundation is committed to broad dissemination of research findings to the organized bar, scholars, and the general public.
About the University of California, Irvine School of Law
The University of California, Irvine School of Law is a visionary law school that provides an innovative and comprehensive curriculum, prioritizes public service, and demonstrates a commitment to diversity within the legal profession. UCI Law students have completed more than 130,000 hours of pro bono work since 2009. Forty-seven percent of UCI Law's J.D. graduates are people of color. At UCI Law, we are driven to improve our local, national, and global communities by grappling with important issues as scholars, as practitioners, and as teachers who are preparing the next generation of leaders. The collaborative and interdisciplinary community at UCI Law includes extraordinary students, world-renowned faculty, dedicated staff, engaged alumni and enthusiastic supporters. More information on UCI Law is available here. Please follow us on Twitter @UCILaw and Facebook @UCIrvineLaw.