Back to Top
Law Firm Rutan & Tucker Establishes Endowed Scholarship at UCI Law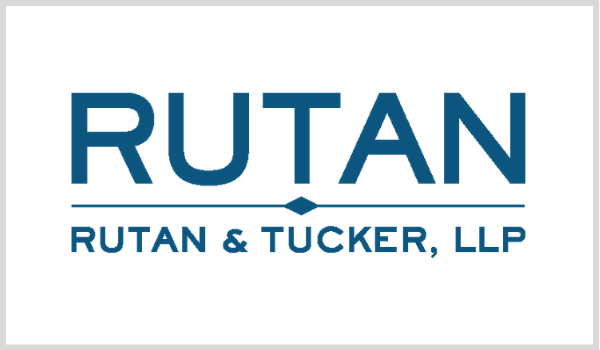 IRVINE, Calif. (Feb. 16, 2021) — The University of California, Irvine School of Law (UCI Law) is delighted to announce the creation of the Rutan & Tucker Diversity and Inclusion Scholarship. The $100,000 endowed scholarship is generously being funded by Rutan & Tucker, LLP (Rutan & Tucker), a law firm located in Orange County, California.
"We are incredibly grateful for Rutan & Tucker's important and generous gift," said L. Song Richardson, Dean and Chancellor's Professor of Law at UCI Law. "Rutan & Tucker has been a forward-looking partner of UCI Law and our students since the school's earliest days. This new gift provides valuable resources that will help ensure access to a UCI Law education for the broadest possible group of students." 
The scholarship will support a second-year UCI Law student who has demonstrated a financial need -- its goal is to alleviate the financial burdens that might be a barrier for the recipients' continued enrollment. In addition, the gift aims to expand diversity of the legal community by supporting students that demonstrate a commitment to promoting social and economic diversity.
"With this scholarship, Rutan and Tucker's commitment to diversity and inclusion in the legal profession now includes both the hiring of lawyers and the education of law students who share our commitment," said Mark Frazier, Managing Partner at Rutan & Tucker. "UCI Law is recognized nationally as a pioneer among law schools in promoting diversity in its student body and instilling in its graduates a commitment to excellence in the practice of law and service to those in need. Rutan & Tucker is honored by the opportunity to support that mission."
Rutan & Tucker has had a special partnership with UCI Law for numerous years, employing many of its graduates. UCI Law graduates currently employed at Rutan & Tucker include: Marcel Budiono ('19); Shane Djokovich ('19); Kelly L. Dunn ('15); Mohammed Elayan ('12); Samantha L. Goates ('15); Morgan A. McCombe ('15); and Linda Wang ('17).
Since its inception, UCI Law has been committed to diversity, equity and inclusion, and in fostering an environment where all students feel welcomed and included. UCI Law has consistently been listed as one of the best law schools for diversity in preLaw Magazine and ranked No. 9 in the U.S. News & World Report diversity index, and the No. 1 law school out of the top 30 law schools (2021 ranking). The new Rutan & Tucker Diversity and Inclusion Scholarship will allow the Law School to further its commitment to this cause.
More about Rutan & Tucker
Rutan & Tucker, LLP is one of California's largest full-service law firms with offices in Irvine, Palo Alto and San Francisco. Primary practice areas include corporate and securities law, business litigation, banking and finance, labor and employment law, intellectual property, real estate, government and regulatory law, land use law, bankruptcy, condemnation and property valuation, environmental law, construction law and tax law. As the largest full-service law firm based in Orange County, California, Rutan & Tucker has played an active role in the County's maturation into a world-class metropolitan area that reflects the richness of California's cultural diversity. We strive to achieve that same result within our law firm, acknowledging that diversity benefits our firm, our clients, and our community, and promotes our firm's core values of excellence, teamwork, and integrity. 
About the University of California, Irvine School of Law
The University of California, Irvine School of Law is a visionary law school that provides an innovative and comprehensive curriculum, prioritizes public service, and demonstrates a commitment to diversity within the legal profession. UCI Law students have completed more than 110,000 hours of pro bono work in the past decade. Forty-six percent of UCI Law's graduates are students of color. At UCI Law, we are driven to improve our local, national, and global communities by grappling with important issues as scholars, as practitioners, and as teachers who are preparing the next generation of leaders. The collaborative and interdisciplinary community at UCI Law includes extraordinary students, world-renowned faculty, dedicated staff, engaged alumni, and enthusiastic supporters. More information on UCI Law is available here. Please follow us on Twitter @UCILaw and Facebook @UCIrvineLaw.
Media Contact:
UCI Law
Mojgan Sherkat
949-824-7937
msherkat@law.uci.edu