Back to Top
UCI Law Students and the Innocence Rights of Orange County Pro Bono Project Helped Overturn Life Sentences for Two Wrongfully Convicted Individuals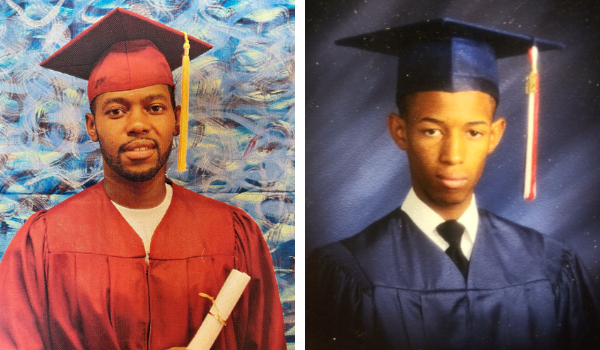 IRVINE, Calif. (June 25, 2020) — The University of California, Irvine School of Law (UCI Law) Innocence Rights of Orange County Pro Bono project has successfully aided in overturning 11 consecutive life sentences for two wrongfully convicted individuals -- Juan Rayford and Dupree Glass. Annee Della Donna, a trial litigator and founder of the Law Offices of Annee Della Donna, has been running the pro bono project for five years.
This month, the Second District Appellate Court granted the Writs of Habeas Corpus for Rayford and Glass, who were sentenced as teenagers to 11 consecutive life sentences for a shooting in which no one was seriously injured. The reversal by the Appellate Court was due to the case that Della Donna and UCI Law students brought forward in collaboration with Innocence Rights of Orange County, Della Donna's pro bono legal advocacy organization.  
This case is ground-breaking because it further limits the application of the kill zone theory in criminal trials. The kill zone theory has been primarily used against defendants of color and has sentenced them to longer sentences than white defendants.
Della Donna supervised students in the Innocence Rights of Orange County pro bono project to draft an Amicus Brief in the California Supreme Court case People v. Canizales. In that case, the Supreme Court severely restricted the future use of the kill zone theory. The Appellate Court relied on Canizales in deciding to overturn Glass and Rayford's sentences – their convictions were reversed and sentences vacated.  They will be going home.
"I have the honor of working alongside the best and brightest future lawyers at UCI Law," said Della Donna. "They gave their heart and soul to defending these two young men and their hard work has paid off."
Since the Spring of 2015, 34 UCI Law students have worked on this project – volunteering a total of more than 1,250 hours. Students who participated in the Innocence Clinic this past semester include: Amy Abshier, Pauline Duong, Spencer Elam, Margaret Hinson, Madeline Knutson, Courtney Lem, Kaitlin O'Donnell, Arjay Parhar, Julienne Pasichow, and Alec Sogohomanian.
"It has been a privilege to serve our clients and their families and to see this case through to the end," said UCI Law student, Pauline Duong '21. "We look forward to continuing to help Juan and Dupree to rebuild their lives."
About the University of California, Irvine School of Law
The University of California, Irvine School of Law is a visionary law school and provides an innovative and comprehensive curriculum, prioritizes public service, and demonstrates a commitment to diversity within the legal profession. UCI Law students have completed more than 100,000 hours of pro bono work in the past decade. Forty-five percent of UCI Law's graduates are students of color. The collaborative and interdisciplinary community at UCI Law includes extraordinary students, world-renowned faculty, engaged alumni, and enthusiastic supporters. More information on UCI Law is available here. Please follow us on Twitter and Instagram @ucilaw and SnapChat: ucilaw. 
Media Contact:
UCI Law
Mojgan Sherkat
949-824-7937
msherkat@law.uci.edu