Back to Top
UCI Law Distinguished Professor of Law Carrie Menkel-Meadow Establishes Endowed Public Interest Scholarship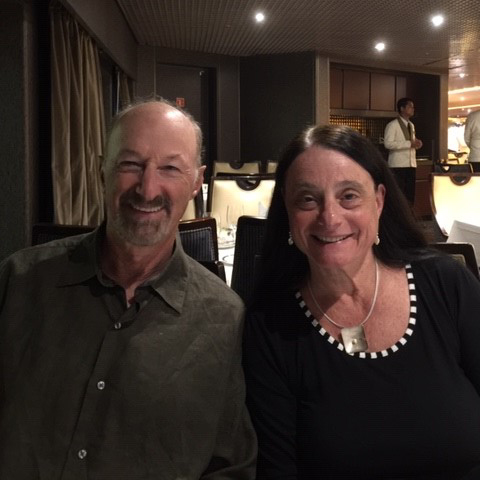 IRVINE, Calif. (July 17, 2020) — The University of California, Irvine School of Law (UCI Law) is delighted to announce the establishment of the, "Carrie Menkel-Meadow and Robert Meadow Endowed Public Interest Scholarship." The $100,000 scholarship endowment is being generously funded by Distinguished and Chancellor's Professor of Law at UCI Law Carrie Menkel-Meadow and her husband Robert Meadow.
"As a member of the Founding Faculty, I was committed to the school's mission of encouraging law students to work in the public interest. Bob and I wanted to start a legacy program for UCI students to have the resources to continue this important mission," said Prof. Menkel-Meadow.
The scholarship will be available to students with an intent to practice public interest law. Because of a unique matching program offered by UCI, the $100,000 gift will qualify for a one-to-one match, doubling its impact.
"My own career began as a poverty and civil rights lawyer. Bob and I want to be sure, especially now, that law students can begin and continue a professional life devoted to public interest and progressive social change -- a struggle that is likely to continue for a long time," said Prof. Menkel-Meadow.
"I am so thankful to Carrie and Robert for their incredibly generous gift to the law school," said L. Song Richardson, Dean of UCI Law. "She has already given UCI Law so much as a founding faculty member and a brilliant professor – this donation is just another way she's going above and beyond for us and I am deeply grateful to her."
More about Carrie Menkel-Meadow
Carrie Menkel-Meadow came to UCI Law as a founding professor from Georgetown University Law Center, where she was the A.B. Chettle Jr. Professor of Dispute Resolution & Civil Procedure and Director of the Georgetown Hewlett Fellowship Program in Conflict Resolution & Problem-Solving (now Emerita). She was the faculty director of Georgetown's Center for Transnational Legal Studies in London, and prior to that she was a Professor of Law at UCLA for 20 years – serving also as a professor in the Women's Studies program, Acting Director of the Center for the Study of Women, and Co-Director of UCLA's Center on Conflict Resolution.
As a Fulbright scholar in 2007, Menkel-Meadow taught and conducted research in Chile, Argentina and China. In addition, she has been a resident faculty member in over 20 countries, including the United Kingdom, Belgium, Italy, Singapore, Israel, Chile and Argentina, among others. An international expert in alternative dispute resolution, including international dispute resolution, the legal profession, and legal ethics, clinical legal education, feminist legal theory, and women in the legal profession, she has written and lectured extensively in these fields.
Menkel-Meadow has written numerous books and more than 200 articles on dispute resolution and other subjects, including cause lawyering, women in the legal profession, legal ethics and international justice. In 2012, she published Complex Dispute Resolution (Ashgate, 2012), a set of three edited books: Foundations of Dispute Resolution; Multi-Party Dispute Resolution, Democracy & Decision-Making; and International Dispute Resolution. She was awarded the 2018 American Bar Foundation's Research Scholar award for her international work in dispute resolution, the legal profession and legal feminism. She has received numerous honorary doctorates for her work, both in the United States and in Europe.
About the University of California, Irvine School of Law
The University of California, Irvine School of Law is a visionary law school and provides an innovative and comprehensive curriculum, prioritizes public service, and demonstrates a commitment to diversity within the legal profession. UCI Law students have completed more than 100,000 hours of pro bono work in the past decade. Forty-five percent of UCI Law's graduates are students of color. The collaborative and interdisciplinary community at UCI Law includes extraordinary students, world-renowned faculty, engaged alumni, and enthusiastic supporters. More information on UCI Law is available here. Please follow us on Twitter and Instagram @ucilaw and SnapChat: ucilaw. 
Media Contact:
UCI Law
Mojgan Sherkat
949-824-7937
msherkat@law.uci.edu