Back to Top
UCI Law Faculty Gears Up for Fall Semester Online Courses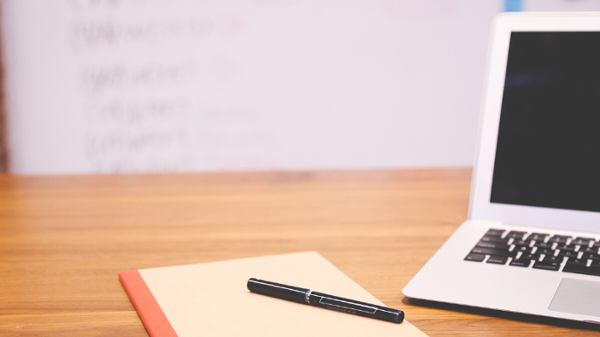 IRVINE, Calif. (June 26, 2020) — In a message to students, Dean L. Song Richardson and Vice Dean Christopher Whytock at the University of California, Irvine School of Law (UCI Law) announced the school's plans for fall 2020 instruction. Although there is a possibility that first-year students will be able to take one or two of their fall courses with an in-person component, the public health situation means that class sessions will otherwise be online.
To support the highest quality online courses, UCI Law's Teaching and Learning Committee (the Committee) has created a robust summer workshop series titled, "Designing and Delivering Effective Online Courses," that is serving as a model to law schools across the nation. The series is providing critical instruction and structure for the redevelopment of UCI Law faculty members' courses based on research-backed best practices – including pertaining to equity and inclusion – for online instruction.
"While national webinars about online instruction are available, UCI Law is uniquely bringing together all of our instructors as a dedicated community of educators," said Clinical Professor of Law Jane Stoever, who chairs the Committee. "Together, we are discussing and rethinking our teaching, learning, and preparing to deliver the highest quality legal education to our students this fall that is responsive to students and to the most pressing issues in our world. Law schools across the nation are hearing of our summer series and reaching out to me to learn from our model."
When UCI Law faculty members were suddenly faced with the task of moving their in-person lessons to remote instruction due to CA Governor Gavin Newsom's Stay-at-Home order in March, the Committee and the Information Technology Services Department provided quick instruction, and faculty rose to the challenge. Consistent with UCI Law's founding vision to reimagine legal education, the Committee recognized that summer months provide opportunity for more intentional instruction to faculty to provide the strongest possible education to students in the fall, and the Committee put together a multi-month program for faculty members.
"In these workshops, the Committee is training the faculty on best practices for designing online courses – informed by research and supported by our colleagues in UCI's Division of Teaching Excellence and Innovation – and equipping faculty to effectively use appropriate technology," said Vice Dean Christopher Whytock, who serves on the Committee. "We have created teams in which our faculty are working together to prepare their courses for online instruction."
The summer workshop series covers topics including:
Technology for Online Teaching
Designing Online Courses
Equity and Inclusion in Online Courses
Creating Community in Online Courses
Providing Feedback to Students
Varieties of Formative and Summative Assessment
Syllabi, Course Websites, and Other Nuts and Bolts for Online Courses
"We have been working together for months to design online courses that are dynamic and engaging and that provide our students with flexibility," said Professor of Law and Faculty Director of Strategic Initiatives Joshua Blank. "It has been inspiring to be part of a community-wide effort to develop innovative approaches to teaching and learning."
In addition to mastering new technology, faculty members are incorporating critical theory and reflection in their online teaching plans, while furthering awareness of and responses to injustices and inequities that COVID-19 and legal systems perpetuate.
The summer teaching workshop series provides guidance to faculty members that will serve them and law students not only in online teaching, but also in in-person teaching in future semesters.
About the University of California, Irvine School of Law
The University of California, Irvine School of Law is a visionary law school and provides an innovative and comprehensive curriculum, prioritizes public service, and demonstrates a commitment to diversity within the legal profession. UCI Law students have completed more than 100,000 hours of pro bono work in the past decade. Forty-five percent of UCI Law's graduates are students of color. The collaborative and interdisciplinary community at UCI Law includes extraordinary students, world-renowned faculty, engaged alumni, and enthusiastic supporters. More information on UCI Law is available here. Please follow us on Twitter and Instagram @ucilaw and SnapChat: ucilaw.
Media Contacts:
Mojgan Sherkat
949-824-7937
msherkat@law.uci.edu