Back to Top
UCI Law's Criminal Justice Clinic Secures Compassionate Release for Client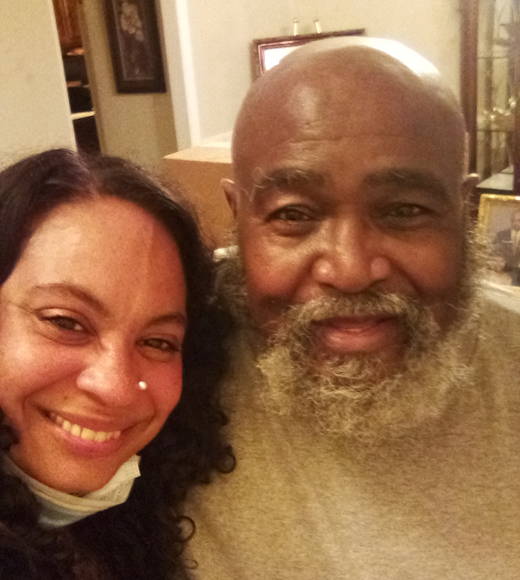 IRVINE, Calif. (August 18, 2020) — The University of California, Irvine School of Law (UCI Law) Criminal Justice Clinic has secured the compassionate release of one of its clients, David Stringer, Jr. This month, the federal district court of the Eastern District of Texas granted Mr. Stringer's release. Mr. Stringer is a 74-year-old veteran who has served over 17 years in prison for a minor drug offense.
"Mr. Stringer would already be out of prison if sentenced today for the same conduct—yet, he remained imprisoned under severe and unduly harsh sentencing laws of our past," said Katie Tinto, Director of the Criminal Justice Clinic at UCI Law. "We are thrilled with the court's decision to release him. The timing of his release is especially critical because there is a currently a COVID-19 outbreak in the prison."
"It was incredible -- I couldn't believe it," said Mr. Stringer, when he heard the news about his release.
In 2018, Emma Gunderson '18 worked on a clemency petition with UCI Law Dean and Chancellor's Professor of Law L. Song Richardson. The petition remained pending when in February 2020 the Criminal Justice Clinic filed a compassionate release motion in the district court of the Eastern District of Texas -- Julienne Pasichow '21 and Harrison Weimer '21 wrote the motion. The Clinic then filed a reply after the Government stated their opposition – and, after still having no ruling from the court, filed two more supplemental memorandums throughout the summer.
"They were terrific, they were always right on point," said Mr. Stringer about the UCI Law students involved in his case. 
Finally, on August 10, 2020, the motion for compassionate release was granted. Mr. Stringer is going to be living with his daughter and grandchildren in North Carolina.
About the University of California, Irvine School of Law
The University of California, Irvine School of Law is a visionary law school that provides an innovative and comprehensive curriculum, prioritizes public service, and demonstrates a commitment to diversity within the legal profession. UCI Law students have completed more than 100,000 hours of pro bono work in the past decade. Forty-eight percent of UCI Law's graduates are students of color. At UCI Law, we are driven to improve our local, national, and global communities by grappling with important issues as scholars, as practitioners, and as teachers who are preparing the next generation of leaders. The collaborative and interdisciplinary community at UCI Law includes extraordinary students, world-renowned faculty, dedicated staff, engaged alumni, and enthusiastic supporters. More information on UCI Law is available here. Please follow us on Twitter and Instagram @ucilaw.
Media Contact:
UCI Law
Mojgan Sherkat
949-824-7937
msherkat@law.uci.edu