Back to Top
Media Advisory: UCI Law Professor Michele Goodwin and Dean Erwin Chemerinsky Lead 300 Experts to Call on Obama to Take Action on Organ Shortage Crisis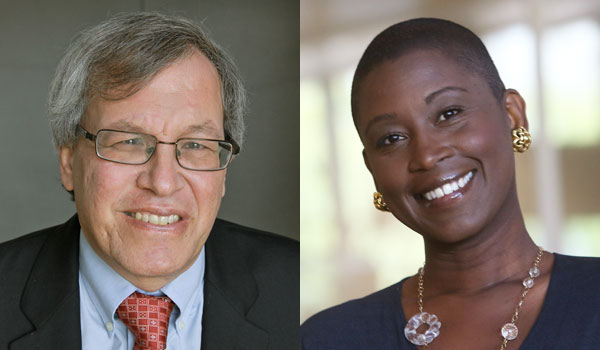 Unprecedented Open Letter Notes Needless Deaths, Need for Bold Fixes
WHAT: On Wednesday, Nov. 12, 2014, more than 300 leading health and transplant professionals, religious leaders, legal scholars and ethicists will issue an open letter calling on President Barack Obama and other senior policy makers to initiate fact-based studies of options—including offering benefits to donors—for easing a critical and worsening shortage of transplantable organs that results in thousands of American deaths every year.
WHEN: The letter (available at www.ustransplantopenletter.org) will be delivered Wednesday, November 12, 2014 to President Obama.
WHO: Michele Goodwin, Chancellor's Professor at the University of California, Irvine School of Law and author of the groundbreaking book Black Markets: The Supply and Demand of Body Parts, is available for interviews and media comment. Please email (mgoodwin@law.uci.edu) or call (949-824-3897) her for the complete list of signatories. This unparalleled coalition represents leaders from a wide array of disciplines who all agree on the urgency of legislative reform. This coalition is calling on President Obama to address the rising death tolls and suffering of patients in need of organ transplants.
WHY: The group stresses the urgency of finding solutions to the organ shortage crisis, noting there are more than 100,000 names on the official kidney transplant waiting list with another 35,000 being added each year, while only 17,000 transplants are performed annually. These figures do not account for over 500,000 patients on dialysis. Each year, the U.S. government spends billions on this highly inefficient system. According to U.S. data, those disproportionately hurt the most by the nation's transplant system are African American. Our nation's failure to address this issue has enormous ramifications and consequences domestically and abroad. In lieu of waiting five to ten years on transplant lists some wealthier Americans have turned to black markets, receiving organs from executed prisoners in China or buying organs from destitute individuals in Pakistan, India, Brazil and other parts of the world. These broader social costs along with American suffering must be addressed.
CONTACTS: