Back to Top
UCI Law Professors Co-author Legal Profession Casebook Based on Their Unique First-Year Course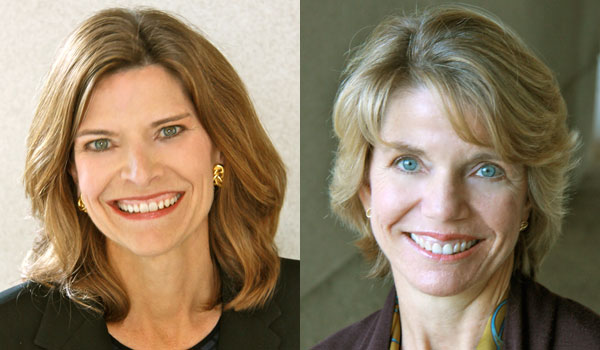 IRVINE, Calif., Oct. 15, 2014 — Inspired by the success of the Legal Profession course they launched with UC Irvine School of Law's inaugural class, professors Ann Southworth and Catherine Fisk have co-authored "The Legal Profession: Ethics in Contemporary Practice," the only casebook of its kind targeted to first-year law students.
"We think it's important to begin educating students about the legal profession in the first year of law school because 1Ls are eager to begin finding ways to match their interests, aptitudes and ideals with available professional opportunities," said Southworth, an expert on legal profession and legal ethics. "And in our six years of teaching the course to 1Ls at UCI Law, we have found that many of our students confront basic ethical issues during their first-year pro bono projects and summer jobs. They need to know where to look for guidance."
"The Legal Profession," published this month by West Academic, integrates ethical and legal perspectives with the best available empirical literature on the topic and draws from various disciplines, including sociology, economics, history, philosophy and psychology. While most professional responsibility books and courses are structured around ethical issues — and are more suited to upper-level students — Fisk and Southworth have organized theirs around practice settings.
"Organizing the book around practice settings allows students to see how ethical issues arise in a variety of environments — large and small private firms, nonprofit groups, prosecutors' and public defenders' offices, corporate counsel offices, and other practice settings," explained Fisk, an employment and labor law expert. "It helps them appreciate what they would find rewarding and challenging in different types of practice and how they might navigate the dilemmas that are most likely to arise."
Those insights also help students in deciding what to do with their law degree and encourages them to be reflective about the profession they are preparing to enter.
"What I enjoy most about teaching Legal Profession to 1Ls is the sense that we're helping to prepare our students for the choices and challenges they will face — not just after they graduate but rather right away, as they encounter decisions about how to spend their time in law school and what opportunities to pursue," Southworth said. "Our students seem to appreciate that this course is highly relevant to their interest in charting successful and rewarding careers. That is immensely gratifying."
About UC Irvine School of Law
UCI Law, which received full accreditation from the ABA effective June 6, 2014, is an innovative law school focused on educating talented and passionate lawyers driven by professional excellence, intellectual rigor and a commitment to enrich our communities through public service. UCI Law is a collegial environment, and our faculty is comprised of accomplished, nationally-ranked thought leaders from around the country with a broad range of expertise. More about the Law School is available at law.uci.edu.
University of California, Irvine School of Law Contact: Colleen Taricani, Assistant Dean for Communications, (949) 824-3063, ctaricani@law.uci.edu