Back to Top
Michele Goodwin Elected to American Law Institute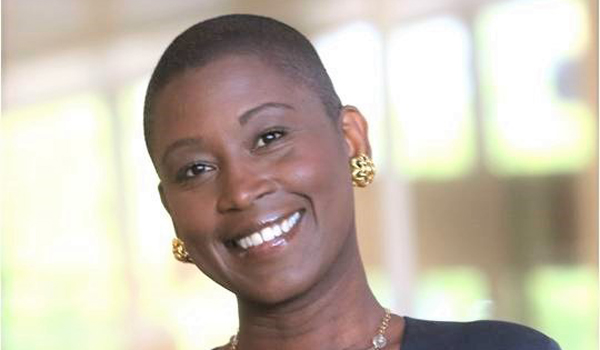 Professor Michele Goodwin has been elected to the American Law Institute, a prestigious body of legal scholars and practitioners.
Prof. Goodwin is a Chancellor's Professor of Law at the University of California, Irvine School of Law with appointments at the School of Law, Program in Public Health, Department of Criminology, Law, & Society, Department of Gender and Sexuality Studies, and Center for Psychology and Law. She is the founder and director of the Center for Biotechnology and Global Health Policy at UC Irvine School of Law and its internationally acclaimed Reproductive Justice Initiative. Prof. Goodwin is one of the world's leading authorities on the regulation of medicine, science, and biotechnology. Her publications include five books and over 70 articles and book chapters on law's regulation of the human body, including civil and criminal regulation of pregnancy and reproduction, reproductive technologies, human trafficking (for organs, sex, and marriage), and tissue and organ transplantation. Her recent works appear in or are forthcoming in the Harvard Law Review, California Law Review, Georgetown Law Review, Northwestern Law Review, and Texas Law Review, among others. Her latest book, Policing the Womb: The New Race & Class Politics of Reproduction is due out in 2017 from Cambridge University Press.
Prof. Goodwin's scholarship defines new ways of thinking about supply, demand, and access to sophisticated medical technologies. Reviews of her work have appeared in the New England Journal of Medicine, Nature, Publisher's Weekly, Law and Politics Book Review, Book News, the Library Journal, and other periodicals. Her editorials and commentaries have appeared in the Los Angeles Times, New York Times, Gene Watch, Christian Science Monitor, Politico, Cleveland Plain Dealer, Houston Chronicle, Chicago Sun Times, The Washington Post, AlterNet and Forbes Magazine, among others. She is a blogger for the Huffington Post and the Harvard Bill of Health.
Prof. Goodwin is also the president of the Defense for Children International U.S. affiliate and founder of the Institute for Global Child Advocacy. She is the former Everett Fraser Professor in Law at the University of Minnesota. She served as a Visiting Professor at the University of Chicago and as a Visiting Scholar at the University of California, Berkeley and Columbia University Law School. She is a highly sought after voice on civil liberties, cultural politics, and human rights. Prior to teaching law, Prof. Goodwin was a Gilder-Lehrman Post-Doctoral Fellow at Yale University.
The American Law Institute is the leading independent organization in the United States producing scholarly work to clarify, modernize, and otherwise improve the law. The Institute is made up of 3,000 lawyers, judges, and law professors of the highest qualifications. It drafts, discusses, revises, and publishes Restatements of the Law, model statutes, and principles of law that are enormously influential in the courts and legislatures, as well as in legal scholarship and education.