Back to Top
UCI Law Honored with Cal LAW Diversity Champion Award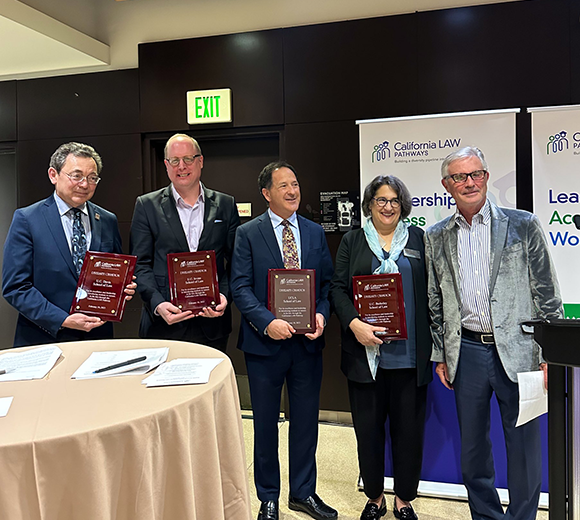 IRVINE, Calif. (Feb. 21  2023) —On February 10, 2023 UCI Law received the California LAW Pathways (Cal LAW) Diversity Champion Award along with UC Davis Law, UC Berkeley Law and UCLA Law for our leadership in withdrawing from the U.S. News & World Report Law School Rankings.
The Diversity Champion Award is presented every year to a partner of Cal LAW that "has exhibited excellence in diverse law pathway efforts and a strong commitment to Cal LAW's mission of establishing a pipeline of diverse students into law or law-related careers."
Cal LAW is housed at the Foundation for California Community Colleges in Sacramento and is closely aligned with the Foundation's strategic goal to expand student access. Cal LAW consists of 21 high school law academies, 28 community colleges throughout California, and 11 undergraduate universities and their law schools. It is a unique partnership between the State Bar of California and the California Department of Education.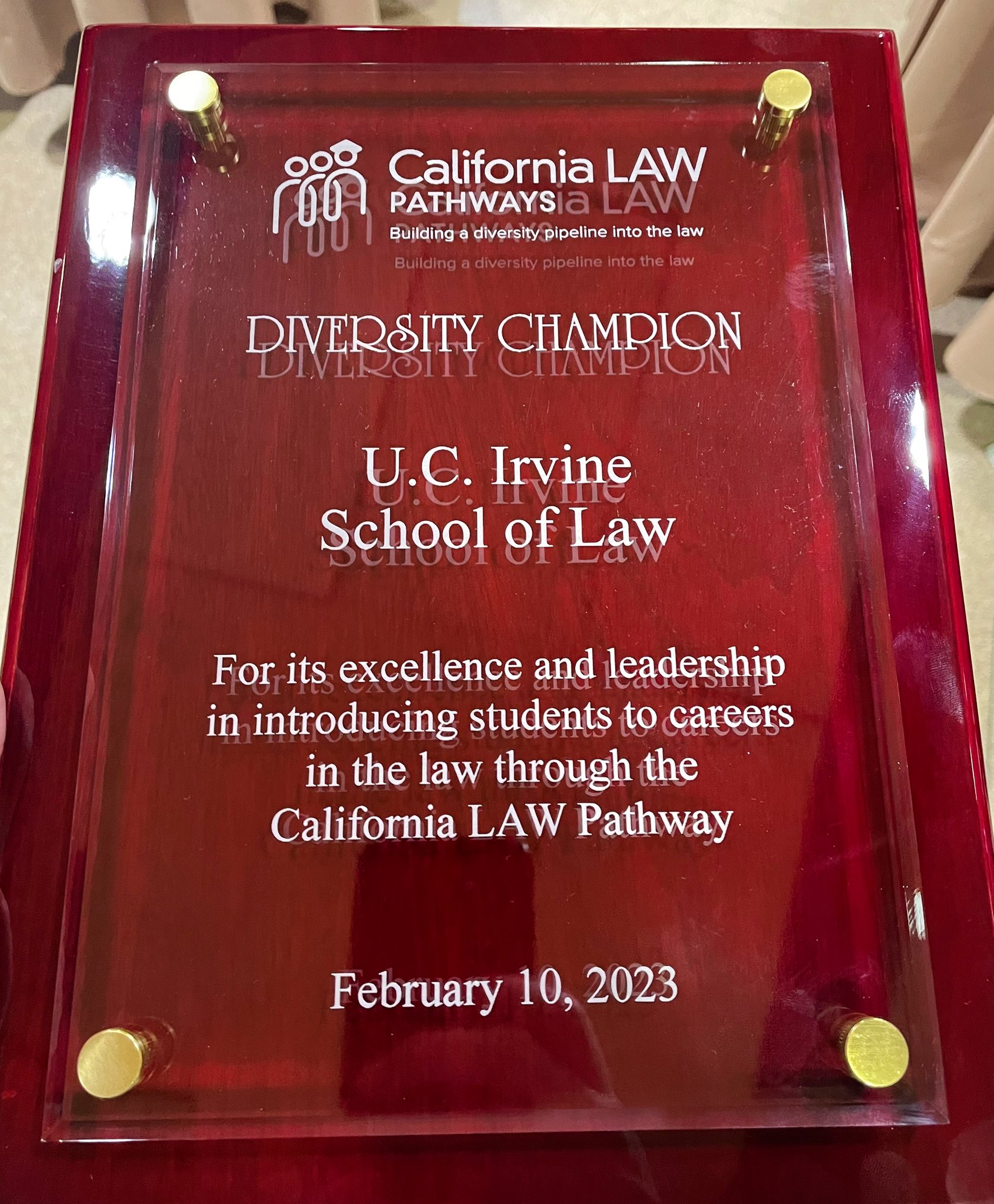 About the University of California, Irvine School of Law

The University of California, Irvine School of Law is a top, visionary law school that provides an innovative and comprehensive curriculum, prioritizes public service, and demonstrates a commitment to diversity within the legal profession. UCI Law students have completed more than 135,000 hours of pro bono work since 2009. Forty-eight percent of UCI Law's J.D. graduates are people of color. At UCI Law, we are driven to improve our local, national, and global communities by grappling with important issues as scholars, as practitioners, and as teachers who are preparing the next generation of leaders. The collaborative and interdisciplinary community at UCI Law includes extraordinary students, world-renowned faculty, dedicated staff, engaged alumni and enthusiastic supporters. More information on UCI Law is available here. Please follow us on Twitter @UCILaw, Facebook @UCIrvineLaw and Instagram @ucilaw.

Media Contact
Colleen Taricani
Assistant Dean for Communications
ctaricani@law.uci.edu